The free smartphone application for GIE+EXPO, the landscaping industry's largest trade show, is now available at the iTunes and Google Play stores.
The 2016 show begins with Dealer Day on Oct. 19 and opens to all industry participants Oct. 20-21 at the Kentucky Exposition Center in Louisville. The show will once again be co-located with Hardscape North America (HNA). You can find more information and register here.
Sponsored by Gravely, the "Go EXPO" mobile app provides access to event schedules, the floor plan, exhibitor information, show announcements and social media posts.
The app includes a personalized planner enabling you to build a custom itinerary of preferred sessions. A "My Notes" feature enables the user to take notes at the show. Attendees can also use the planner feature to select exhibitors they want to meet on the tradeshow floor and request appointments. The app's interactive floor plan makes it easy to find booth locations.
GIE+EXPO is sponsored by the Outdoor Power Equipment Institute, Professional Grounds Management Society and the National Association of Landscape Professionals (NALP). HNA is sponsored by the Interlocking Concrete Pavement Institute.
Mean Green Mowers joins sustainability group
Mean Green Mowers announced recently that the company has become a member of the Association for the Advancement of Sustainability in Higher Education, an association of colleges and universities working to create a sustainable world.
Through its membership in AASHE, the company said in a news release, Mean Green Mowers will be able to better understand and assist higher education institutions in advancing their sustainability initiatives.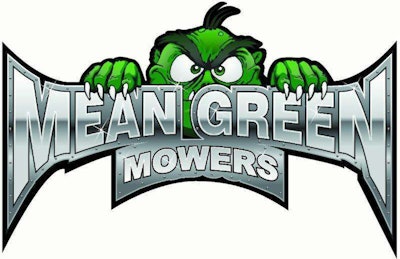 AASHE provides colleges and universities specialized resources, professional development and a network for sharing information about sustainability products and services.
"We believe that everyone plays an important role in advancing sustainability, and we are grateful to have sustainability champions such as Mean Green Mowers as part of the AASHE community," said the organization's executive director, Meghan Fay Zahniser. "AASHE business members increase access to innovative products and services that are of great value to colleges and universities working to improve their sustainability performance."
Mean Green Mowers' president, Joe Conrad, said the company looks forward "bringing our all-electric mowers and equipment to colleges and universities all over the country."
Mean Green Mowers will be attending the 2016 AASHE Conference and Expo next month. The event is scheduled for Oct. 9-12 in Baltimore.
NALP snow and ice webinar is Thursday
The National Association of Landscape Professionals (NALP) will hold a virtual conference Thursday, Sept. 1, on snow and ice management best practices and how property managers select snow-removal contractors.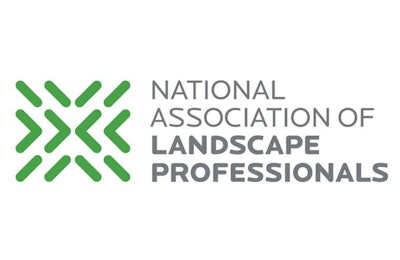 Facilitated by Phil Harwood of Pro-Motion Consulting, the online conference is scheduled for 11 a.m. to 3:30 p.m. EDT (with a 30-minute break from 1-1:30). The cost is $69 for NALP members and $129 for non-members. You can register here.
The morning session will consist of a panel discussion and analysis of the new Snow & Ice Management Association (SIMA) Best Practices Timeline, a multi-functional, year-round timeline for both service providers and property managers.
The afternoon session will feature a panel discussion among property managers who are involved with the selection and management of snow and ice management service providers.
The following continuing education credits are available for participation: NALP Landscape Industry Certified recertification at one CEU per hour of instruction attended; four Certified Snow Professional (CSP) credits for participating in the entire conference.
John Mini Distinctive Landscapes wins award
John Mini Distinctive Landscapes, an AmericanHort member, was recently named the winner of the Plantscape of the Year Diamond Award at the AmericanHort International Plantscape Awards.
The award recognized the company's Subterranean Park installation in New York City's Lowline Lab. AmericanHort described the project as "a 1.5-year installation that introduced the public to the daring vision of architects to create 'a stunning underground park, providing a beautiful respite, and a cultural attraction in one of the world's densest, exciting urban environments.'"
The project demonstrated the viability of a first-of-its kind technology that captures sunlight from the rooftops of buildings and transports it to indoor spaces or underground. The Lowline Lab is in an abandoned trolley terminal in New York's Lower East Side.
Sixty-three projects were entered in this year's International Plantscape Awards, which recognize outstanding interior plantscaping from across North America. Projects are entered into one of 10 categories for judging by three veteran professional interior plantscapers.
The awards were presented last month during Cultivate'16, with more than 100 plantscapers attending the celebratory dinner and awards ceremony. You can find find more information about the awards here.