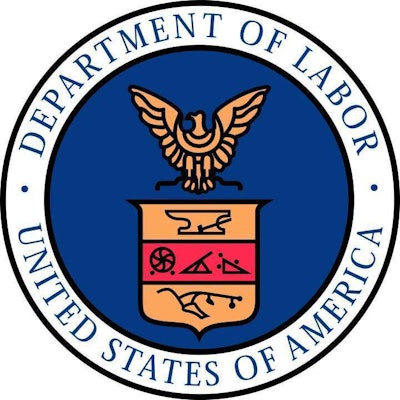 Congress is back on Capitol Hill, but so far legislators are "maintaining pretty good radio silence" about what may be included in an omnibus spending bill, says Paul Mendelsohn, vice president of government affairs for the National Association of Landscape Professionals (NALP). The association hopes to ensure the bill contains an exemption of returning foreign workers from the 66,000 annual cap on H-2B visas.
Meanwhile, said Mendelsohn, the business coalition working against implementation of new federal overtime rules on Dec. 1 will certainly be watching the progress of a lawsuit filed by 21 states to stop the rule change.
He stressed that NALP and other members of the coalition are hopeful that legislative relief – a bill that would essentially nullify the rule change and send the Department of Labor back to the drawing board – still has a chance.
"With the federal courts," he said, the states' lawsuit to stop the new overtime rule "is sort of a Hail, Mary."
One part of the new rule, the so-called "indexing" of future eligibility criteria every few years based on inflation data, seems to be the most legally vulnerable part of the new regulation. However, Mendelsohn points out that even if the states were to succeed in removing the automatic adjustments to the overtime rules on a set schedule, "that wouldn't prevent the rule from going into effect on Dec. 1."
"That's why we're still working hard to find solutions through congressional action," he said.
The Obama administration's new overtime rule doubles the salary required for an employee to be exempt from overtime pay.
The final rule's salary threshold totals $47,476; in other words, to be exempt from overtime rules, an employee must make at least $47,476 a year. That's just more than double the current figure of $23,660. (Even critics of the rule change have acknowledged the existing cutoff should be much higher.)
The government's long delay in updating the threshold has had a significant impact: In 1975, 62 percent of U.S. workers qualified for overtime pay; today, it's 7 percent. However, correcting that longtime anomaly in one fell swoop has raised concerns about a potential shock to businesses.
"It represents a tremendous burden on businesses to reclassify their employees in addition to the dramatic increase in the number of employees eligible for overtime," Mendelsohn said.
With respect to the returning worker exemption, which expires Oct. 30, Mendelsohn acknowledged that the groups fighting to ensure its inclusion in an omnibus spending bill are "becoming less and less optimistic."
NALP and organizations representing other industries that use large numbers of temporary foreign workers are continuing to work toward enacting legislation to provide a long-term fix – making the returning worker exemption permanent and also reducing the volume and complexity of the H-2B application and reporting processes.