Midwest Equipment (MWE) has acquired Westpro Power Systems, a manufacturer of Westinghouse portable power products.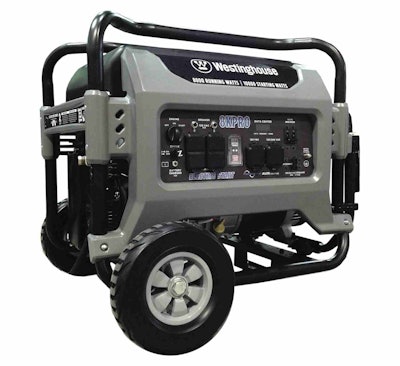 Through the acquisition, MWE adds portable generators and digital inverter generators to its product offerings, which include compact equipment tracks and tires, undercarriage components and portable climate control systems. The Westinghouse Portable Generators will be sold through various distribution channels and through MWE as an offering to rental and equipment dealerships.
"We're committed to expanding our product offerings in the primary industries we serve," says James Cline, president at MWE. "Having offered Westinghouse products to customers of our ClimateRight portable climate systems for several years now, we saw an opportunity to bring those quality products under our roof. We also plan to offer the product line to our rental and equipment dealers. Also, Westpro Power Systems has a very talented team, and we are happy to have them continue to support the product line and join us."
The Westinghouse Portable Power line includes a range of portable gas generators as well as a line of digital inverter generators for commercial, out outdoor, at home and anywhere that lightweight, temporary electricity is needed. MWE says the line complements its "ClimateRight" portable HVAC systems.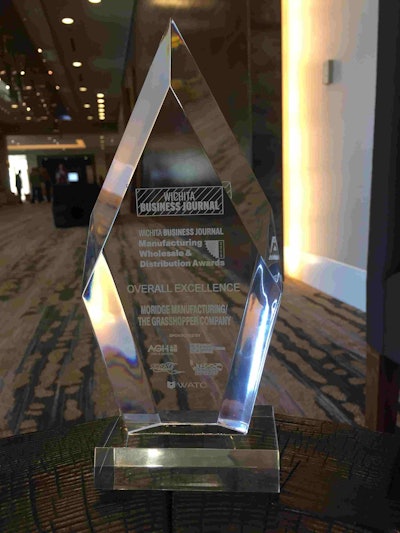 Wichita Business Journal recognizes Grasshopper
The Grasshopper Co., manufacturer of zero-turn mowers and grounds maintenance equipment, was recognized this week for achievements in export growth and overall excellence from the Wichita Business Journal (WBJ).
The awards were presented this afternoon at the "Manufacturing, Wholesale and Distribution Awards" luncheon hosted by the WBJ to honor manufacturers and distributors for their contributions to the local, regional and global economies.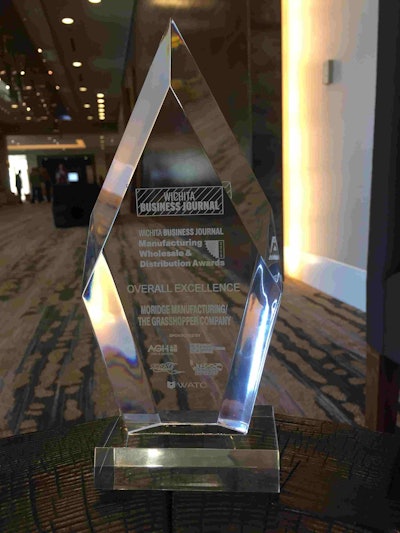 Among the factors contributing to the awards was Grasshopper's global sales effort. Today, nearly one in every 10 Grasshopper mowers is bound for an international market. The award also resulted from the company's dedication to lean manufacturing and strong dealer/customer support, as demonstrated by its second consecutive Dealer's Choice Award in 2016 from the Equipment Dealers Association (EDA). Grasshopper won the top EDA award in 2015 as well.
"It's an honor to be recognized and to accept these awards," said Trent Guyer, marketing coordinator at Grasshopper, who described the efforts behind them during a short question-and-answer session with WBJ editor Bill Roy.
"Surprisingly," Guyer said, "the lever-steer zero-turn mower is relatively unknown in many parts of the world, so we really see it as an emerging market."