Gasoline prices have continued to edge up the past couple of weeks despite the seasonal decline in demand, AAA says, citing a national average price for regular unleaded of $2.26 per gallon on Monday (Oct. 10). That's 3 cents higher than last week and 8 cents higher than last month, but still 6 cents a gallon less than one year ago.
Although ports and fuel terminals in Florida, Georgia and South Carolina closed as Hurricane Matthew approached, AAA notes that no refineries were threatened by the storm. AAA expects filling stations in the hurricane-affected areas in which flooding and power outages aren't a problem to be resupplied relatively quickly.
The West Coast continues to be the most expensive market for gasoline, according to AAA, including the only six states where drivers are paying $2.50 or more on average: Hawaii ($2.84), California ($2.79), Washington ($2.72), Alaska ($2.64), Oregon ($2.52) and Nevada ($2.50).
The states with the largest increases this week are Indiana (+11 cents), Michigan (+10 cents), Missouri (+8 cents), West Virginia (+8 cents), Ohio (+8 cents), Illinois (+6 cents) and Florida (+6 cents).
Husqvarna plays host to commercial customers
Husqvarna North America recently welcomed 45 of its commercial customers to the company's headquarters in Charlotte, North Carolina, for a four-day conference on the latest trends and technological developments affecting the industry.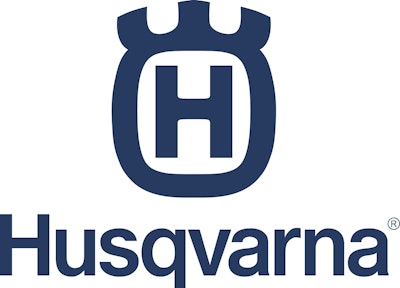 Walt Rose, Husqvarna's national sales manager for commercial lawn, garden and tree care, said the annual get-together provides the OPE manufacturer an opportunity to gather feedback from some of its top customers.
Attendees participated in forums focused on sharing best practices as well as hands-on demonstrations with Husqvarna product experts. Speakers included a representative from Sebert Landscape, who discussed his company's experience incorporating battery-powered outdoor power equipment into the business.
Husqvarna also provided customers attending the conference information on Fleet Services, a cloud-based data system for landscaping professionals to manage their commercial fleets; the latest information on Husqvarna's battery-powered product line; in addition to information on commercial applications of the Husqvarna Automower, a line of robotic lawn mowers.
Toro receives WaterSense Excellence Award
The U.S. Environmental Protection Agency (EPA) has recognized Toro Co. with a 2016 WaterSense Excellence Award for its efforts and education in water conservation. Toro was presented with the award at the WaterSmart Innovations Conference and Exposition in Las Vegas.
Since 2006, Toro and other WaterSense partners have helped U.S. consumers save 1.5 trillion gallons of water, more than the amount of water used by all households in California for a year. In addition to water savings, WaterSense-labeled products and homes have helped reduce the amount of energy needed to heat, pump, and treat water by 212 billion kilowatt hours since the program began in 2006 – enough energy to supply a year's worth of power to more than 19.4 million homes.
More than 1,700 utilities, manufacturers, retailers, builders and other organizations participate in the EPA's WaterSense program; however, only a select few are recognized each year for their significant program contributions.
"Over the past 10 years, communities, states, organizations, manufacturers, retailers and builders across the country have been working with WaterSense to help Americans save water for future generations," said Joel Beauvais, deputy assistant administrator of the EPA Office of Water.
Receiving the 2016 WaterSense Excellence Award for Education and Outreach, Toro was recognized for its efforts across a range of initiatives that included training events, trade shows and expos to educate contractors, distributors and consumers on water-efficient practices and WaterSense-labeled products.
Through Toro's continued partnership with the Wyland Foundation's National Mayor's Challenge for Water Conservation, which encourages residents nationwide to commit to water-saving activities, the company has also been able to share information, best practices and products promoting outdoor water-use efficiency.
The company also launched a new website to provide information on water-saving products and practices, rebate information on water-efficient products, and links to other resources like the WaterSense program.
The 2016 WaterSense Excellence Award is the second consecutive award that Toro has received from the WaterSense program. In 2015, Toro was awarded EPA WaterSense Manufacturer Partner of the Year.
South Korea's TYM acquires Kukje Machinery
TYM, an agricultural equipment manufacturer based in Seoul, South Korea, has acquired another Korean tractor maker, Kukje Machinery, the parent company of Branson Tractors.
TYM says the combined company will maintain both the TYM and Branson brands in North America while taking advantage of the acquisition to achieve "synergies" related to R&D and manufacturing efficiency. Its purchase of Kukje broadens the company's dealer network by 250 in Korea in addition to 30 new distributorships worldwide.
With the acquisition complete, TYM says it expects to provide about 15,000 tractors to the North American market this year.