Yamaha has decided to make engines for the "lawn and garden market," starting at the top with three new vertical V-twin engines designed for commercial zero-turn-radius (ZTR) mowers.
Gravely, meanwhile, which worked closely with Yamaha during development of the new engines, will be showing the industry's first Yamaha-equipped mowers later this month at GIE+EXPO. The company gave reporters a preview of the machines last week in Amelia Island, Florida.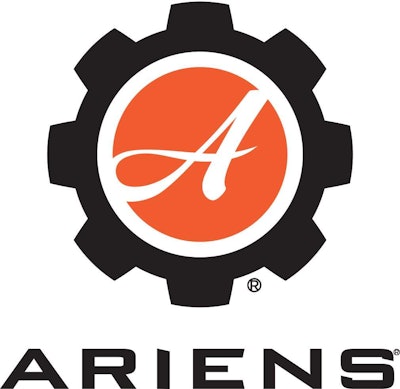 Yamaha says its new MX775V-EFI, MX800V-EFI and MX825V-EFI engines were designed and built specifically for commercial ZTR mowers. Rather than adapt one of its existing engines for the lawn and garden market, a company spokesperson said, Yamaha undertook a years-long research and development effort leading to this month's introduction of the new engines.
The company worked closely with Gravely throughout the project. Yamaha is launching two of the three engine models on Gravely mowers this year, including the 29-horsepower MX775V-EFI and the 33-horsepower MX825V-EFI. They will be available on select models in Gravely's Pro-Turn 200 and 400 lines.
You can take a close look at the engines as well as mowers powered by them – along with other equipment from Gravely and sister company Ariens – at GIE+EXPO, which will be held Oct. 19-21 at the Kentucky Exposition Center in Louisville. Oct. 19 is "Dealer Day" at the trade show – the landscaping industry's largest by far – and the show opens to all Oct. 20-21.
"We're honored that such an iconic brand like Yamaha has chosen Gravely to be their initial launch partner," said Matt Medden, vice president of marketing for Ariens Co. "This project has been several years in the making, and Gravely, together with Yamaha, can't wait to see how our customers respond to these new engines. Yamaha has been a trusted name in countless industries for years, and we're happy to officially welcome them to the outdoor power equipment industry."
Gravely Pro-Turn ZTR mowers equipped with a Yamaha EFI engine start at a list price of $11,899. They will be available at Gravely dealerships early next spring.
Jim McPherson, manager of Yamaha's Outdoor Power Equipment division said the company invested the time and effort to ensure its offering for landscape contractors – "an entire new business opportunity for our Outdoor Power Equipment division" – would outshine the competition from day one. Commercial lawn care professionals will be impressed by the Yamaha MXV-EFI series' performance, durability and fuel efficiency, McPherson said.
Gravely expects to expand the number of its mowers powered by Yamaha engines in 2018 and beyond.
For now, the new engines can be ordered on the following Gravely commercial mowers: Pro-Turn 200 with 52-inch deck (29 horsepower engine), Pro-Turn 200 with 72-inch deck (33 horsepower engine), Pro-Turn 260 (29 horsepower engine), Pro-Turn 452 (29 horsepower engine), Pro-Turn 460 (33 horsepower engine) and the Gravely Pro-Turn 472 (33 horsepower engine).
Yamaha says its extensive R&D on the commercial mower engines resulted in several unique features to make servicing the engines easier, as well as a compact design that minimizes noise and vibration levels. Those serviceability features include easily accessible hatches, a protective rotating grass screen that protects against debris clogging, and a specially designed stainless steel muffler that will fit a wide variety of ZTR mower frames.