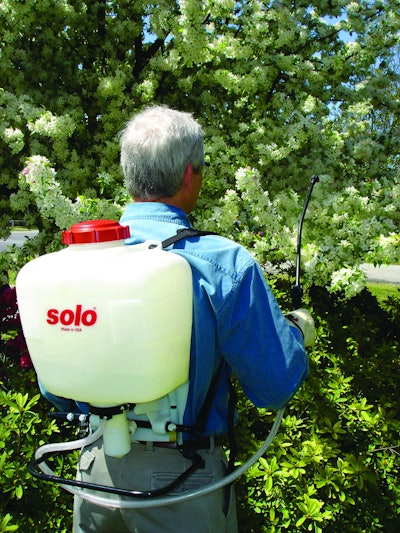 For those interested in becoming more involved in the National Pest Management Association (NPMA), there is still time to apply for its new Executive Leadership Program (ELP).
In an effort to engage more of its members and diversify its leadership, NPMA developed this program to provide participants with the resources they need to become future leaders of the organization.
"NPMA's success is contingent on our ability to work in the best interests of our membership, and hearing from different voices plays an important role in our understanding of what is important to them," said NPMA CEO Dominique Stumpf. "However, limited resources often make it difficult for aspiring leaders to become involved in the association. Through the ELP, NPMA will provide the necessary resources so that candidates can participate in a planned curriculum that prepares them for association leadership."
Elements of the curriculum include learning about the history of NPMA and its future plans, skill training in networking and executive etiquette, and opportunities to serve.
Aspiring leaders will also participate in monthly conference calls with NPMA leaders and work with a mentor. Participants are also requested to attend Academy and PestWorld. NPMA will cover the expenses, including registration, travel, hotel and food so they can join the board of directors meetings and share their experiences.
"What we're hoping is that over the course of this program, that we can get new voices, new faces, new involvement, and hopefully expand upon our reach within those communities," said Janay Rickwalder, NPMA vice president of communications, marketing and membership.
The ELP Task Force will select 10 participants from the applications. The candidates will be reviewed against the criteria of readiness, aspiration, commitment and engagement, ability, and personal character and integrity.
Applicants need to have a history of participation in the pest management industry and demonstrate their leadership qualities. They must have a passion to succeed and an eagerness to develop themselves as leaders.
Candidates need to be committed to enhancing NPMA and willing to consider new ideas. They must display leadership potential with critical thinking skills and demonstrate having high personal character and integrity.
Individuals have until Dec. 9 to apply for the two-year program. Applicants will be notified by Dec. 21. The program will start Jan. 3, 2017, and participants will graduate at PestWorld 2018.
The National Pest Management Association was established in 1933 and is a non-profit organization with more than 7,000 members. Its goal is to support members in being professional, knowledgeable and profitable through education, industry leadership, public policy advocacy, and growth of the market.