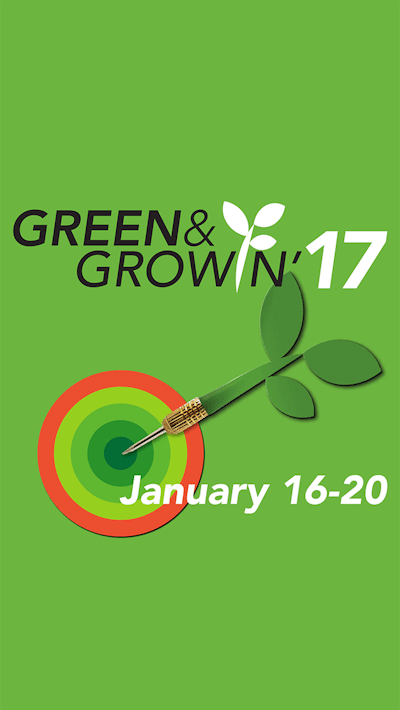 What do you do when you break your own record? Raise the bar of course.
"Building on our landmark 2016 event, we've made the (Green & Growin') program for 2017 even better," promises Brad Rollins, board president for the North Carolina Nursery and Landscape Association (NCNLA). "We pored over all the comments and ideas from attendees and have put their suggestions into action."
Green & Growin' 2017 is set for Jan. 16-20 in Greensboro, North Carolina. The program includes several new networking events, restructured track education and enhancements such as hands-free tracking of continuing education units (CEUs). "All attendees have to do is scan their badge when they enter a session. The rest is automatic," Rollins said.
Registration is also easier and faster, he said, adding: "No more long lines when you arrive."
Visit the event's website here to see the schedule of events, register online or download the registration brochure.
NCNLA represents growers, landscapers, retail garden centers, suppliers, horticulture students and educators. Visit the association's website to learn more.