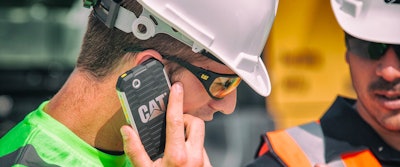 With all of the major phones having been announced in the last few months that will serve as flagship devices heading into 2017, it's that time of year where we take a look at the field and give you our suggestions as to what the next device you should carry onto the jobsite should be.
When we do this each year we take price, build quality, speed and certain specs like camera and screen quality into consideration. Here are our top five picks.
No. 5 LG V20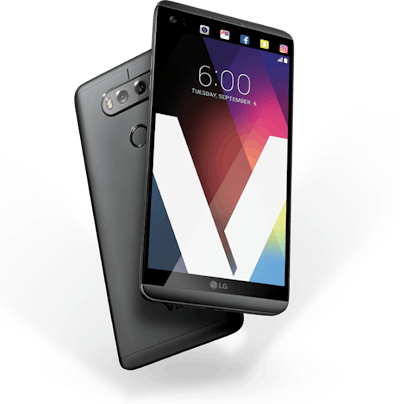 LG has done some impressive work over the last few years in gaining respect among manufacturers of Android phones. While the company has provided screens to competing manufacturers for years, its own phones have gradually progressed in terms of quality. The V20 has an excellent dual-camera setup on the rear similar to the iPhone 7 Plus, its storage is expandable up to 256 GB via microSD and it sports a beautiful 5.7-inch, 2560 x 1440 display.
The V20 is also plenty powerful. It has a healthy amount of RAM at 4GB and is powered by Qualcomm's Snapdragon 820 processor. Plus, it runs the latest version of Android—7.0 Nougat—and boasts military standard impact durability. It also has a nifty banner-like secondary display that sits atop the primary display and displays app shortcuts, widgets, useful information and more.
No. 4 Samsung Galaxy S7 Active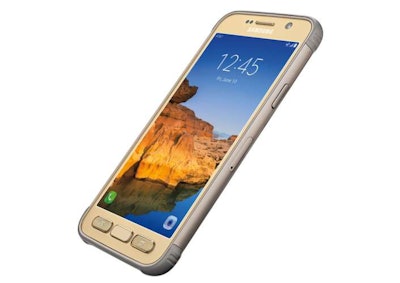 Samsung's Active phones have held top-of-the-line status among rugged smartphones for several years now and the Galaxy S7 variant is no exception.
Each year Samsung basically takes the guts of its latest sleek flagship device and stuffs them inside a more rugged body design, resulting in a tank of a device that doesn't compromise on power. The S7 Active has a sharp 5.1-inch 2560 x 1440 display that is shatterproof. Like LG's V20, the S7 Active also sports military standard impact resistance but one-ups the V20 with IP68-rated waterproofing.
The ruggedization makes the S7 Active a bit thicker than its S7 and S7 Edge brethren, but it still packs a great camera and plenty of power thanks to the Snapdragon 820 processor and an ample 4GB of RAM. The phone runs the previous iteration of Android, 6.0 Marshmallow.
No. 3 Google Pixel and Pixel XL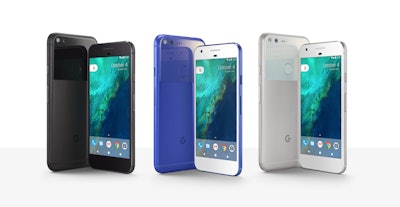 Widely hailed as the best Android phones created to date, the Pixel and Pixel XL are the first phones made by Google and represent the software giant's first direct in-house shot across the bow of Apple's iPhone.
Both phones feature very sharp AMOLED displays measuring 5 inches on the Pixel and 5.5 inches on the XL model. Unfortunately, there are no durability features to speak of. There's no drop protection spec and no water resistance either, something even the latest iPhones now offer.
And where these phones lack ruggedization, they make up for in the most buttery smooth experience with Android possible. They pack plenty of power with the new Snapdragon 821 processor and 4GB of RAM and Google says the 12.3 MP rear shooter is the best smartphone camera to date. That claim is backed by DxO camera ratings and increasingly more reviewers who have gotten their hands on the devices.
Plus the Pixel backs a few more advantages including unlimited free high quality photo storage through the excellent Google Photos service (while Google Photos is available for all devices, non-Pixel owners have to pay for the unlimited "high-quality" storage tier), VR capabilities with the new Google Daydream setup and the new Google Assistant—a feature very important to Google's strategy for the future and right now only available as a system-wide feature on the Pixel.
No. 2 Cat S60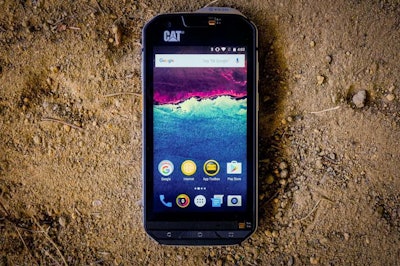 Not only is the S60 the best smartphone to carry the Cat logo yet, it's pretty darn close to being the best smartphone we can recommend period.
As we detailed in our in-depth review of this device from August, the S60 has a personality to it. The design is unorthodox, extremely rugged and has tons of character. It has unbelievable battery life and very snappy performance thanks to 3GB of RAM and the choice to use stock Android 6.0 over a slower skinned version like some other manufacturers.
But the marquee features for this phone are its extreme durability and its built-in FLIR thermal camera. The military-spec construction is strengthened by a die-cast steel frame making it impervious to drops at heights up to 6 feet and submersion in up to 16 feet of water for up to one hour.
The FLIR camera feature is not only very interesting in terms of what folks in the trades could use it for while in the field but it works seamlessly and without many hiccups.
The main downsides to this phone are the screen's resolution, its thickness and weight and the poor quality of the non-FLIR cameras. That being said, this is a very cool device and one that was designed specifically with construction and other trades in mind.
No. 1 Apple iPhone 7 and iPhone 7 Plus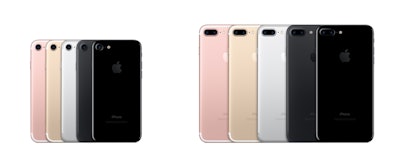 Though the iPhone's lead over the competition has grown slimmer and slimmer over the years as Android devices get better and better in areas such as build, camera and software quality, Apple has retained three important advantages that keep the iPhone at the top of our list of recommendations.
First off is iMessage. Apple's proprietary messaging platform seamlessly combines text messaging (the green bubbles you see in iMessage) and data-based chat (blue bubbles) and it's not until you walk away from iMessage that you realize how great of a service it is and just how many of the people you talk to on a regular basis use it. This isn't as much an opinion that people should use iMessage, as many other messaging platforms and apps offer similar features and ease of use. It's simply recognizing that a lot of people do use iMessage and it offers an experience that is head and shoulders above regular text messaging.
Second is app reliability and choice. While Android has done a great job in closing the app gap between it and the iPhone in terms of what apps are available on both platforms, iPhone users can expect a higher level of reliability when it comes to apps than some Android users. While users of Google's Pixel phones and Samsung's Galaxy lineup can reasonably expect smooth experiences, users of the myriad of other Android devices mostly can't. Some of that is due to the next advantage we'll discuss, and some of that is due to the fact that some developers prioritize development for the iPhone version of their apps over Android development. Another advantage on the iPhone is that many apps are released on the iPhone long before an Android version.
Third is speed. The iPhone is largely seen in the tech world as the most powerful smartphone available and the iPhones 7 are no exception. While the iPhone 7 and 7 Plus both only have 2GB of RAM, the ridiculously powerful A10 system on a chip that powers these devices more than makes up for the comparative lack of memory. It's a testament to the value of developing both hardware and operating system in-house and a major reason why Google finally decided to do the same with the Pixel. And even then the iPhone 7 absolutely blows the Pixel out of the water when it comes to real-world speed tests.
Then there's all the other new stuff that the iPhone 7 and 7 Plus bring to the table. For the first time the iPhone is water resistant. Apple doesn't recommend you submerge the iPhone for long periods of time, but both new devices can survive a quick plunge, spill and being rained on. The cameras on these devices are better than ever and the Plus has a truly impressive dual camera setup that not only allows for better zooming but a very cool Portrait Mode effect.
In sum, while Apple retains the crown as our top pick, we're excited to see what next year holds with exciting competition coming from both Cat and Google's Pixel lineup.
EDITOR'S NOTE: Wayne Grayson is the online managing editor of Equipment World, another Randall-Reilly publication.