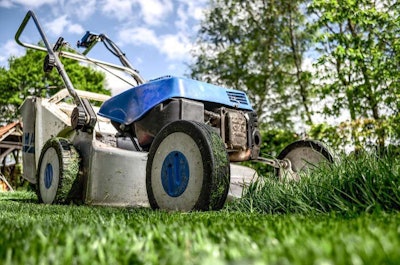 Unless you live in Florida, which does not believe in participating in the month of December, you've already stowed your mowing equipment, but don't forget the importance of winterization.
Before putting your lawn equipment away for a long winter's nap, here are the essential winterizing steps to keep your machines performing their best.
Remove or stabilize fuel
When your machinery is going to sit dormant for a few months it is important to either remove the fuel or add a fuel stabilizer that slows the oxidation process of gasoline. If gasoline is left to break down, additives can form sediments and alcohol-based octane boosters will evaporate leaving the lingering gasoline less combustible.
The alcohol in the fuel can dissolve plastic and rubber components of the fuel system while attracting moisture that promotes corrosion of metal parts.
Drain or siphon the gas tank dry. Once you've removed all that you can, run the equipment to burn through any left. If fuel lines are easily accessible, you can also drain these to ensure the machine is a fuel-free as possible.
If you choose to use fuel stabilizer, use it with a full tank of fuel. Be sure to run the mower for a few minutes so the stabilizer can circulate through the carburetor. A full tank will prevent moisture from collecting in the tank and forming rust.
Remove the oil
Like fuel, engine oil will leave deposits as your lawn equipment goes unused. It is easier to drain oil when it is warm, so run the engine for a few minutes before draining. When disposing of oil, take it to a hazardous waste facility or recycling center.
According to Briggs & Stratton, changing your oil at the end of the season will lubricate and coat components with fresh oil that contains rust inhibitors and help extend the life of your engine.
Clean the deck
Cleaning the exterior of your lawn equipment will prevent dirt from causing rusting and will ensure you will have a clean machine to roll out next spring. Grass build-up can cause major problems and the longer you wait to clean makes it all the harder to remove the clippings.
If you're cleaning a build-up of grass cuttings, wire brushes and stiff, sharp knives are the best tools to scrape off the gunk. Remove the spark plug before cleaning to avoid an accidental starting.
Extra winterizing options
There are also some optional tasks you can do when you're prepping your mowers that include:
Replacing the spark plug
Sharpening blades
Changing the air filter
Changing the fuel filter