Squared Away Lawns owner Chad McClain had been spending time with family on Christmas Day in Oklahoma when on a hunch he decided to check on his business through his security cameras.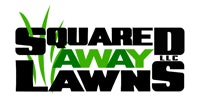 "I started talking about my cameras and how I needed to check them more often to make sure that nothing is going on when I'm not there," McClain told www.9news.com.
That's when he discovered that thieves had stolen three of his five trucks: two 2015 Dodge Rams and a 2005 Ford F-150. Thieves had removed GPS tracking devices on two of the trucks.
McClain was able to track down one of the Ram pickups because for some reason its GPS tracker was left in place. The truck had been taken to an auto shop in Oklahoma City. McClain called police and blocked the gate with his vehicle. He then waved down a nearby police car.
Police arrested a man inside the shop after finding McClain's Ram truck there with most of its vinyl wrap removed.
The other 2015 Ram and the 2005 F-150 are still missing. McClain's security video reveals a man entering his business and poring through his property just past midnight on Christmas Day. The thief took a laptop, some keys from a lockbox and the F-150. Six hours later, the thief returned with two men who drove off with the two Rams.
The Ram trucks are covered with theft insurance, but not the F-150. McClain said looking at the security cameras paid off.
"I believe God prompted me to do that," he said.
EDITOR'S NOTE: Tom Quimby is the associate editor of Hard Working Trucks, another Randall-Reilly publication. Reach him at tomquimby@randallreilly.com. Follow him on Twitter @tom_quimby.