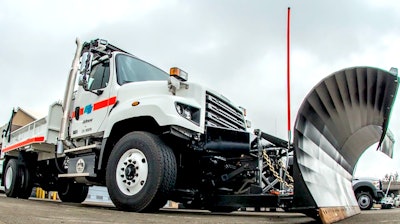 The California Department of Transportation (Caltrans) Division of Equipment has designed and custom built 14 snowplows, a process the agency estimates has saved the state 33 percent compared with purchasing commercial versions.
To these trucks, the division added infrared pavement thermometers, backup cameras, high-speed attenuators, high-visibility striping and larger plows. Division employees also did all wiring and welding on the machines.
"We build it stronger than most of the stuff you see out there, so it lasts longer," says Paul Hellwig, Caltrans heavy equipment mechanic fabricator.
"We not only buy the trucks, we assemble them," says Kris Teague, supervising engineer. "But we use them throughout their lives and we maintain them and take care of them throughout their lives.
"We try to build in quality into our vehicles so that it's less maintenance for us in the long run."
Here's a video about Caltrans' snowplow truck efforts: