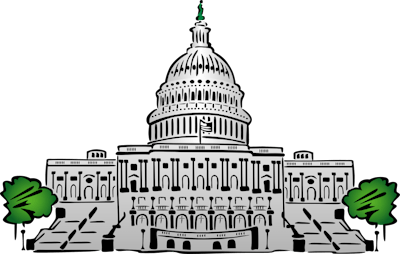 Seeking to end a nationwide injunction that halted implementation of new federal overtime regulations, the U.S. Department of Labor (DOL) argues in its appeal that the injunction "rests on an error of law and should be reversed."
The new overtime rule, which was set to go into effect Dec. 1, has been on hold since a federal district court issued the injunction Nov. 22. DOL appealed the ruling to the U.S. Fifth Circuit Court of Appeals. In a brief filed with the appeals court, the agency points to an earlier Fifth Circuit ruling that upheld DOL's use of a salary test in determining exemption from overtime rules based on "executive, administrative and professional" (EAP) duties.
The district court that issued the injunction based that decision in part on a finding that EAP exemptions must be determined based on job duties alone, DOL noted, while the Fifth Circuit Court of Appeals in an earlier case rejected the notion "that the minimum salary requirement is arbitrary or capricious."
DOL also argues that any harm done by allowing the rule to go into effect is far outweighed by the harm to workers of delaying its implementation. The department also notes that the plaintiff states whose lawsuit led to the injunction should have initiated the litigation sooner.
"The balance of harms and the public interest also preclude a preliminary injunction," DOL says in its filing with appeals court. "Delaying the (Labor) Department's implementation and enforcement of the Final Rule is particularly unwarranted here, because plaintiffs' own delay in seeking equitable relief consumed nearly five of the six months between the Final Rule's publication and its effective date. The harm caused by the nationwide injunction far exceeds the harm identified by plaintiffs: of the twenty States that joined this lawsuit, only seven submitted irreparable-harm declarations, and those declarations failed to meet plaintiffs' burden to demonstrate irreparable harm."
The new overtime rule doubles the salary threshold necessary to be exempt from overtime requirements. The threshold is $23,660 a year, meaning people earning less than that amount must be paid 1.5 times their hourly rate for all hours beyond 40 in a single workweek. Were it not for last month's preliminary injunction, the annual pay threshold would have risen earlier this month to $47,476 a year.
Stated in terms of weekly pay, the minimum required for exemption from overtime rules would have risen Dec. 1 from $455 to $913.
Even if DOL wins its appeal and the injunction is lifted, the fate of the overtime rule remains uncertain. As the Washington Post has reported, President-elect Donald Trump's nominee for secretary of labor, Andrew Puzder, is on record as opposing the rule. Trump will be inaugurated on Jan. 20.