Morbark, a manufacturer of equipment used in landscaping, tree care, forestry, recycling and other markets, has appointed Walt Niziolek as the company's new vice president of operations and supply chain.
Niziolek's responsibilities will include management of local, U.S. and overseas vendors and suppliers, all warehouse and distribution activities, and quality initiatives. He will also act as a liaison to Morbark's business unit engineering support.
Niziolek has held senior leadership roles in manufacturing with companies such as CPG Building Products and Pride Mobility Products, where he specialized in deploying standardized work and other lean initiatives to improve safety, quality, delivery, supply chain management and cost.
"I'm excited to bring Walt to the Morbark team," said Dave Herr, Morbark CEO. "Walt has a proven track record of driving change through lean manufacturing and continuous improvement techniques. This, along with his experience in complex manufacturing environments producing customized, engineered products, makes him a great fit for Morbark."
Prior to his 20-plus years in manufacturing operations, Niziolek served as a captain in the U.S. Army, where he held multiple leadership and staff positions, both in peacetime and periods of conflict.
"Working with Morbark is an exciting opportunity to take a solid company to new heights," said Niziolek. "I look forward to developing many productive working relationships with both internal personnel and external suppliers and stakeholders."
Niziolek earned a bachelor's degree in industrial engineering from Southern Illinois University, as well as an MBA from the University of Michigan.
Ruppert announces personnel changes in Georgia
Ruppert Landscape announced recently that Will Albritton and Zachary Chromiak have joined the Maryland-based company's Georgia landscape management branch. In addition, the company said, Anthony DaSilva has been promoted to enhancement manager at the branch, which is in Lilburn.
Albritton has been hired as business developer. He brings over three years of industry experience, having held positions including area manager, estimator and associate production manager with other local and national landscape organizations. He holds a bachelor's degree in landscape horticulture from Auburn University and currently resides in Atlanta with his wife, Anna. As business developer, he will be responsible for understanding and identifying opportunities in the market; local networking and relationship building with targeted potential customers; involvement in trade organizations and maintaining long-term client relationships.
Chromiak has been hired as designer. He holds a bachelor's degree in landscape architecture from the University of Georgia and brings 16 years of experience in landscape design and production management. He currently resides in Athens, Georgia, with his wife, Charlotte, and two children. As designer, Chromiak will be responsible for developing high-quality enhancement designs for existing and potential commercial landscape customers.
"We are very pleased to welcome Will and Zach to the Lilburn team and look forward to seeing them apply their industry knowledge and experience to help grow our branch," said Steve Faber, Ruppert's Lilburn landscape management branch manager.
DaSilva's latest promotion comes five years after he joined the company. He has worked as a crewman, field manager and business developer in the company's Mableton, Georgia, location, and most recently as enhancement field manager in Lilburn. DaSilva holds a bachelor's degree in health promotion and behavior from the University of Georgia and currently resides in Lilburn with his wife, Sarah. As enhancement manager, he will be responsible for planning and executing all upgrades to help rejuvenate existing landscape management contracts.
"Anthony is always willing to help out and go the extra mile to get the job done right," Faber said, "and I am confident that he will continue to excel in this new position."
Kenworth names 2017 Service Council members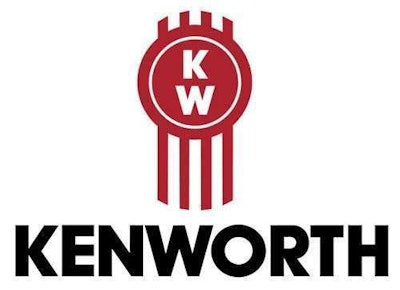 Kenworth Truck Co. has named its 2017 Kenworth Service Council. Leading Kenworth service managers in the United States and Canada serve on the council, which helps to promote service and product improvements.
Members of the 2017 Kenworth Service Council are: Chairman, Wes Sage, Papé Kenworth, Portland, Oregon; Chris Bowers, Worldwide Equipment, Abingdon, Virginia; Adam Burrough, Edmonton Kenworth, Leduc, Alberta; Donovan Diaz, Inland Kenworth, Fontana, California; Grant Easton, Kenworth Truck Centres of Ontario, Concord, Ontario; Lucas Smith, Kenworth of Dayton, Dayton, Ohio; Darrin Weimer, MHC Kenworth, Leawood, Kansas; Richard Williamson, Truckworx Kenworth, Birmingham, Alabama; and Kenworth Dealer Council representative Scott Oliphant, Kenworth of Louisiana, Gray, Louisiana.