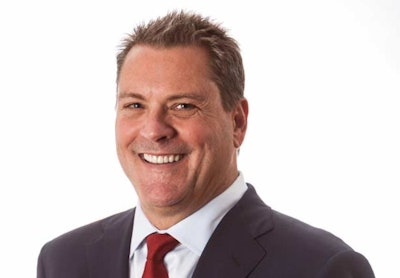 Morbark, a manufacturer of equipment used in the landscaping, tree care, forestry and related markets, has named David Herr as the company's new chief executive officer. He replaces Dan Ruskin, who resigned due to health issues.
"The board is thankful for Dan's leadership over the past six months as the company has transitioned to the next phase in its development," said Ray Whiteman, chairman of the board. "Our thoughts are with Dan and his family, and we wish him a speedy recovery."
Whiteman is managing partner of Stellex Capital Management, which acquired Morbark last spring. Herr was a member of the Morbark board prior to his appointment as CEO, and Whiteman said the board was pleased that Herr agreed to step into the chief executive's post.
"We have known Dave for many years and have been impressed by his track record of building high-performing leadership teams that drive growth while respecting core values," Whiteman said in a statement on Herr's appointment.
Herr has more than 30 years of experience in operations, supply chain management and executive management with major companies, including Navistar, GE Aircraft Engines and BAE Systems. His experience includes work in the areas of heavy-duty truck manufacturing, commercial avionics, commercial ship repair, munitions production, and information and intelligence analysis.
Herr holds a bachelor's degree from St. Francis College and an MBA from Northern Kentucky University. He will relocate from Fort Wayne, Indiana, to Morbark's headquarters in Winn, Michigan.
Landscape architecture firm appoints executives
RVi Planning + Landscape Architecture announced recently it has opened an office in Atlanta. The latest news follows a July announcement of the firm's expansion to Scottsdale, Arizona – an announcement which came, in turn, on the heels of an equity investment in the 34-year-old, Austin, Texas-based firm by national consulting group Atwell LLC.
RVi has named Doug Craig vice president and managing principal of its Scottsdale office and Kerry Blind vice president and managing principal of its Atlanta office. Craig and Blind join the firm with more than 30 years of experience each.
Craig is a licensed landscape architect who began his career in Phoenix in 1982. An RVi news release on his appointment says Craig has a strong understanding of the market and a passion for the nuances of working in the desert.
Blind is a licensed landscape architect and a member of the American Society of Landscape Architects (ASLA) Council of Fellows, one of the highest honors a landscape architect can achieve.
"We're proud to have Doug and Kerry leading the charge in the Arizona and Georgia markets," said Chris Crawford, RVi president. "In just a few short months, Doug has already proven to be a great asset to our growing Arizona team. Kerry has an outstanding reputation and his portfolio of work speaks for itself."
Craig has been involved in numerous private and public-sector projects in a wide variety of fields, including healthcare, higher education and corporate campuses, retail centers, hospitality facilities and community parks. He is experienced in the design of large, residential master-planned communities, including community theming and branding. He is also a member of the Scottsdale Historic Preservation Commission.
Over the course of Blind's career, he has founded two landscape architecture firms and is a recognized leader in the field of green infrastructure. His experience includes the planning and design of parks, trails, academic campuses, urban developments and residential communities. Blind is a member of the Urban Land Institute-Atlanta, Lambda Alpha International, the Georgia Conservancy and the Southface Energy Institute Sustainable Atlanta Round Table Steering Committee.
In addition to the cities named above, RVi has offices in Houston and Dallas, as well as an affiliate office in Oakland, California.
Jensen expands, appoints construction manager
Matt Trenary, a landscape construction specialist in greater Sacramento, California, with more than 13 years of industry experience, has joined San Jose-based Jensen Landscape. Trenary will lead Jensen's Sacramento region as branch manager of its construction division.
Sacramento's strong construction market provided an opportunity for Jensen to open a new construction branch, the company says, and the branch already has produced more than $2 million in new bookings.
Jensen is part of Monarch Landscape Holdings, a family of West Coast landscape firms.
Monarch, which is backed by private equity, is among the 20 largest commercial landscape firms in the nation, with revenues exceeding $80 million and more than 1,000 employees across four states. In addition to Jensen Landscape, Monarch Landscape includes the brands Northwest Landscape Services and Signature Landscape Services, both in the Pacific Northwest.
Before joining Jensen, Trenary served as senior project manager at ValleyCrest Companies in Northern California. He was based for 11 years in the Sacramento region, where he worked with owners, general contractors and landscape architects on a wide range of construction projects, including healthcare facilities, educational campuses, parks and government offices.
Trenary began his landscape construction career at ValleyCrest after earning a degree in landscape architecture from California Polytechnic State University, San Luis Obispo, in 2003.
Ruppert announces promotion, new hires
Ruppert Landscape recently announced the addition of Bernard Botchway and Blake Turner, along with the promotion of Sean Sullivan, in the company's landscape management branch in Forestville, Maryland.
Botchway, a resident of Beltsville, Maryland, has been hired as an area manager. He brings more than two years of industry experience to the position, having interned with the company's Alexandria landscape management branch in 2014 and serving as an account manager at another industry organization before joining Ruppert full time.
He is CDL certified and holds a bachelor's degree in plant sciences with a concentration in landscape management from the University of Maryland, College Park.
Turner, a resident of Chesapeake Beach, Maryland, also has been hired as an area manager. He brings more than 11 years of industry experience to the job, having held positions – including operations manager – with other industry organizations in the Texas market.
As area managers, Botchway and Turner will be responsible for the sale, renewal and production of the branch's landscape management work; training and development of personnel; and ensuring quality, customer service and customer retention.
Sullivan, a resident of Sandy Spring, Maryland, has been promoted to enhancement manager. He joined the company with several years of landscape experience under his belt in early 2014 as a field manager in Ruppert's Laytonsville, Maryland, landscape management branch.
Sullivan holds a bachelor's degree in landscape management from the University of Maryland, College Park. As enhancement manager, he will be responsible for planning and executing all upgrades to help rejuvenate existing landscape management contracts.
Ruppert Landscape's 19 branches serve eight primary markets: Philadelphia, Baltimore, Washington, D.C.; Richmond, Virginia; Raleigh and Charlotte, North Carolina; Atlanta and Houston.