Valley Industries announced it has completed the acquisition of A1 Mist Sprayers, a Ponca, Nebraska-based company that manufacturers mist spraying applicators for distribution in the United States and Canada.

Valley Industries says the purchase will diversify its landscaping and agricultural lineup, which includes Master Manufacturing Sprayers, Everflo Pumps, and Comet Pumps.
"(A1 Mist Sprayers) general manager Steve Nelson and the A1 team have done an incredible job of building a solid and successful operation in the mist spraying market," said Jeff Savage, Valley Industries' general manager.
Valley Industries will continue to use A1 Mist Sprayers' existing management, infrastructure and brand.
Based in Paynesville, Minnesota, Valley Industries manufactures and distributes fluid handling components for agriculture, pest control, lawn care and many industrial applications.
Registration opens for STIHL Tour des Trees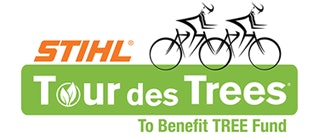 Registration is now open for the 25th Anniversary STIHL Tour des Trees, the nation's leading fundraiser for tree research and education. The 500-mile journey will travel through Maryland, Virginia and our nation's capital this summer and combines urban cycling, scenic trails and camaraderie to benefit tree research.
The 2017 event is scheduled for July 30 through Aug. 5. Registration for the Tour is limited to 100 cyclists and closes on May 31 or when the roster reaches capacity. Riders are encouraged to register early to ensure a spot.
Each full-Tour cyclist commits to raising $3,500 for TREE Fund. The $100 registration fee covers lodging and meals for the week, a custom apparel kit and full mechanical support. A partial Tour registration option with a prorated fundraising requirement is also available starting April 3.
You can register at this website.
All funds raised by riders go to TREE Fund, which works to sustain the world's urban forests by providing funding for scientific research, education programs and scholarships related to arboriculture and urban forestry. Throughout the week, riders will participate in tree plantings, educational programs and community engagement activities all geared toward raising awareness of the importance of the urban forest to society's health and well-being.
"Year after year, we see a passion for cycling and the environment bring people from different professions and backgrounds together to promote the importance of tree research," said Roger Phelps, corporate communications manager for STIHL Inc. "At STIHL, caring for nature is at the heart of who we are. As the title sponsor of the Tour, we are proud of the work TREE Fund continues to do to promote tree research and education in our communities. We look forward to an exciting milestone anniversary ride in our nation's capital.
Landscape Ontario plans lectures, dinner
Landscape Ontario's membership is grouped by industry sectors and it's the organization's landscape contractor and grounds management groups that will play host to a lecture series and dinner on Feb. 28.

To be held at Fontana Primavera Event Centre in Vaughan, Ontario, the event provides an opportunity for landscape professionals to learn a great deal of information in one afternoon and evening. The cost is the same for both members and non-members and includes dinner and all the lectures. The early bird rate, which ends Feb. 14, is $25. After Feb. 14, the cost is $40. You can learn more, register and purchase tickets at this website.
The link above details the impressive list of speakers and topics. Registration begins at 2 p.m., followed by the first lecture, which is titled "Improve Your Game: Diagnosing Tree Health Issues for Better Customer Service," at 2:30. The initial lecture will be presented by Jennifer Llewellyn, a provincial nursery and landscape specialist with the Ontario Ministry of Agriculture.
After a break, lectures on the importance of mapping in grounds maintenance and new plants will lead up to the reception and dinner. Two additional presentations by landscape contractor members of Landscape Ontario are scheduled for after dinner.