JCB announced recently the addition of new dealers in Las Vegas and Texas.

The new Las Vegas location is an expansion of the operations of Southwest Material Handling Inc. of Mira Loma, California. The new location, JCB of Las Vegas, will offer JCB backhoe loaders and telehandlers, rough terrain forklifts, large and compact excavators, skid steers and compact track loaders – the last two machines with unique side-entry doors and a patented, single-arm PowerBoom.
"The construction and landscape industries are continuing to grow in Las Vegas," said Kirt Little, president and CEO of JCB of Las Vegas, "so we're particularly excited to offer JCB's compact and mid-range machines."
In addition to both new and used equipment sales and rental, JCB of Las Vegas includes a fully staffed parts and service department to meet maintenance and repair needs. JCB of Las Vegas has also adopted JCB's overall look and brand, and will be using advertising and marketing to further communicate the availability of JCB equipment within Clark County and the surrounding area.
The other new JCB dealer is Hendershot JCB, which will operate as a division of Hendershot Equipment Co. LLC and serve North Central Texas.
Hendershot Equipment has locations in Stephenville and Decatur, Texas, and will carry a variety of JCB construction equipment, including mini excavators and compact CTLs, among many other machines.
Hendershot Equipment has served the Texas area since 1990. Hendershot JCB will operate out of both of the dealership's locations, selling new and used JCB equipment and also providing equipment rental, parts and service, support and financing services.
In addition, Hendershot JCB will add new mobile technicians that are dedicated to servicing the JCB line of equipment. Hendershot JCB has also adopted JCB's look and brand for its advertising and marketing outreach throughout North Central Texas.
Subsite Electronics presents dealer award
Subsite Electronics, a Charles Machine Works company, recognized Grant Medlin, owner of Ditch Witch Sales Inc. and Ditch Witch of Florida, with the Top Volume Electronics Dealer Award at the 2017 Ditch Witch Dealer Conferences.
"With the Top Volume Electronics Dealer Award, we recognize the exceptional efforts of Ditch Witch Sales Inc. and Ditch Witch of Florida in utilizing our products to give underground construction customers confidence in their ability to complete jobs safely and productively," said John Lamerton, global sales manager for Subsite Electronics.
"This award is the highest level of recognition for a Ditch Witch dealership's Subsite product sales performance," Lamerton said, "and they have truly earned it."
Kenworth opens Monroe, Louisiana, location
Kenworth of Louisiana has opened a newly renovated 10,500-square-foot, full-service location featuring an eight-bay service shop and a 2,800-square-foot parts department.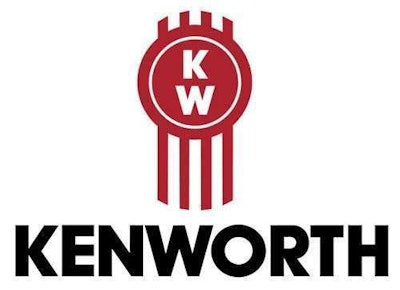 "This newly renovated dealership is one block east of Highway 165 and immediately south of Exit 118A on U.S. Interstate 20, which is the major east-west interstate connecting the ocean ports of South Carolina and Georgia through Atlanta, Birmingham, and Jackson, Mississippi to Dallas," said Scott Oliphant, dealer principal and president of Kenworth of Louisiana. "Our new Monroe location will serve customers in a variety of applications, including vocational, agricultural, local drayage, government, and public utility, as well as regional and long-haul delivery."
The renovated dealership's service shop offers a dedicated Kenworth "PremierCare" ExpressLane bay for quickly diagnosing trucks and providing fast lubrication service.
"The Monroe location's large parts department allows us to provide customers a complete on-site parts inventory, which is further enhanced by a next-day inter-store transfer logistics program that allows the Monroe location to draw upon the inventories of our other locations," Oliphant said.