Outdoor power equipment manufacturer Schiller Grounds Care Inc. announced this week it has acquired all assets related to Eastman Industries' 21-inch commercial heavy-duty mower family. New models in the acquisition will be added to Schiller's BOB-CAT brand of commercial mowers.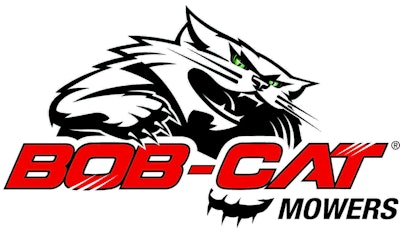 BOB-CAT currently offers commercial walk-behind mowers with deck sizes ranging from 32 to 61 inches. Schiller Grounds Care says the acquisition rounds out the commercial walk-behind lineup, noting that professional lawn care providers need commercial capabilities in 21-inch mowers.
"We've been looking to get back into the 21-inch walk-behind market for a while now and the acquisition of this product was a perfect fit," said Matt Donohue, brand director for Schiller Grounds Care. "We know that this addition to the BOB-CAT family will help us continue to comprehensively serve our commercial customers …"
BOB-CAT will begin producing the mowers later this year at the company's plant in Johnson Creek, Wisconsin.
The new models will include cast aluminum decks and optional 3-speed transmissions, among other features outlined by Schiller in announcing the purchase.
Terms of the deal were not disclosed.
In addition to BOB-CAT, Schiller Grounds Care brands include Classen, Little Wonder, Mantis, RYAN and Steiner.