The Irrigation Association is offering a webinar on filtration on Friday, March 24 from 2 p.m. to 3 p.m. EST.
Filtration is a key component to drip or microirrigation systems and there are many different filtration practices. Filters help you get the most out of your system while protecting it from plugging and wear.
Brian Spain with Netafim USA will be the presenter. Spain majored in agricultural systems management and grew up in the agriculture industry. The webinar will cover the main types of filtration, how filtration systems work and what filtration method is right for you.
The webinar counts for one continuing education unit (CEU). To register for the webinar, click here.
The Harvest Group offers tips on building a good on-boarding program
Head Harvesters Steve Cesare and Bill Arman will be hosting a webinar about on-boarding on Monday, March 27 at 1:30 p.m. EST.
Cesare has more than 25 years of human resources experience and serves as The Harvest Group's HR expert. Arman has spent nearly thirty years working for ValleyCrest Companies, and now offers his knowledge through The Harvest Group.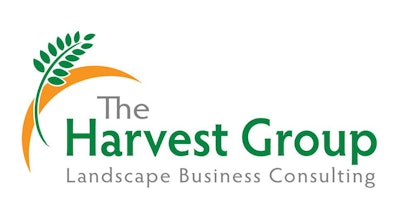 The hour-long webinar is designed for landscape, lawn care and tree care companies. The program will go over how to implement a basic training program and the human resources areas that must be covered before new employees can be sent out in the field.
Participants will receive an entry level gardener / crew member training and certification manual, an on-boarding check list and a performance review format for the gardener level.
The webinar is free for Harvest Way Academy members, and $97 for non-members. Those wanting to sign up for the Academy can spend $10 to have access to this webinar and all future ones here. To sign up for the webinar, click here.
Education service provides webinar on understanding soil reports
For those who are wanting to be able to interpret soil reports on their own, Lorman Education Services is offering a webinar on soil reports on April 11 at 1 p.m. EST.
The webinar will cover soil management, soil taxonomy, sampling design and methodologies and environmental reports. Randy L. Davis will also teach participants how to review soil maps and explain soil assessments.
Davis has served as the USDA Forest Service National Soil Management Program manager, and has a bachelor of science degree in soils and plant nutrition from the University of California – Berkeley.
The webinar costs $219 and lasts for an hour and a half. Click here to register for the webinar.