On July 16-18, the National Association of Landscape Professionals (NALP) will hold Legislative Days on the Hill in Washington, D.C.. A few of the issues to be discussed at the Capitol will be H-2B regulations, pesticide regulation and fertilizer regulation.
NALP will also be celebrating the 21st anniversary of Renewal & Remembrance on July 17, 2017. Registration is now open and limited to only 400 NALP members due to capacity restrictions at Arlington National Cemetery. To register for the event, click here.
"We're proud to honor America's veterans during this nationally recognized day of service," NALP said in a press release. "Each year, hundreds of landscape and lawn care professionals from across the country come to Arlington National Cemetery and spend the day mulching, cabling and installing lighting protection for trees, pruning, planting, liming and aerating more than 200 acres of sacred ground."
Renewal & Remembrance is also the industry's largest day of service in the country.
For more information on the program and NALP's involvement, click here.
Gothic Landscape acquires Terra Pacific
Gothic Landscape recently announced that it has acquired Terra Pacific Landscape, an Orange County, California-based company.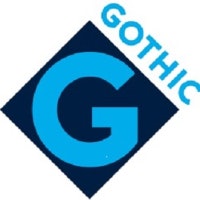 "Our two companies are a perfect fit," said Jon Georgio, CEO of Gothic Landscape. "We share the cultures of family-owned businesses, we are both focused on the needs of our employees and we both are committed to providing exceptional client service."
Family owned and operated since 1984, Gothic Landscape is headquartered in Valencia, California, and has regional offices in Arizona and Nevada. The company provides landscape construction and maintenance services. Founded in 1988, Terra Pacific has branch offices in San Diego, the Inland Empire and Los Angeles; it's managed by owner and founder Richard Wingard.
"This acquisition is a significant benefit to Terra's clients and employees," said Wingard, who will continue in a senior management role working closely with Ron Georgio, president of Gothic Landscape and chief executive of the maintenance division. "It expands the services and resources available to current Terra customers and provides professional growth and advancement opportunities for our employees. We couldn't have found a better partner."
"Our acquisition of Terra furthers our objective to be the best-in-class landscape services provider, extends our maintenance footprint into Orange and San Diego Counties, diversifies our portfolio of services and clients and provides additional synergies, particularly in tree, water and sustainability strategies," Ron Georgio added. "We welcome Rich and the entire Terra family of employees to our company."
Vilcek Foundation now accepting applications for Creative Promise prizes
The Vilcek Foundation is now accepting application for their 2018 Vilcek Prizes for Creative Promise in the Arts and Humanities. The award this year will be given to someone in the field of architecture and building arts. Three unrestricted cash prizes of $50,000 will be given this year.
The Creative Promise Prizes program was established by the Vilcek Foundation in 2009 as part of the company's mission to celebrate and support young emerging immigrant professionals who demonstrated significant accomplishments early in their careers.

"The United States owes much of its built legacy to visionary immigrant architects and engineers," said Marica Vilcek, vice chairman of the Vilcek Foundation. "With the 2018 Vilcek Prizes for Creative Promise, we are pleased to recognize a new generation of leaders and creators in the building arts."
Professionals working in the fields of architecture, architectural criticism, landscape architecture, architectural engineering and urban landscaping are eligible for application.
Applicants must be 38 years of age or younger, must have been born outside of the United States and must hold a professional degree in architecture or in a related field to the built environment. A license is not required.
Candidates are asked to submit an application form, portfolio of work, curriculum vitae, proof of immigration status and three short personal essays. The entire application process can be completed online, and applications will be accepted now until May 31, 2017. For a full list of eligibility requirements and the application, click here.
A panel will evaluate each applicant's accomplishments, including the clarity of personal and professional purpose, the quality and creativity of the work presented in the portfolio and the potential for positive impact on the field and society at large. In February 2018, three winners will be announced and honored at the foundation's annual spring 2018 awards gala.