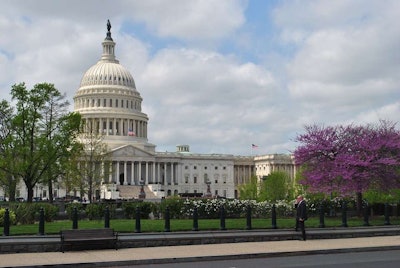 The National Association of Landscape Professionals (NALP) has called on its members to contact their senators to encourage their cosponsoring of the new H-2B bill.
The bill, known as the "Save Our Small and Seasonal Businesses Act of 2017," was introduced by Senators Thom Tillis (R-North Carolina), Angus King Jr. (I-Maine), John Thune (R- South Dakota), Susan Collins (R-Maine), Mike Rounds (R-South Dakota), John Cornyn (R-Texas), Lisa Murkowski (R-Alaska) and Roy Blunt (R-Missouri).
S.792 proposes to make the H-2B returning worker exemption permanent and streamline the processing of immigrants.
This isn't Tillis' first H-2B bill he has sponsored, as he also led the effort to pass the "Save Our Small and Seasonal Businesses Act of 2015."
Legislators have been fighting to renew the returning worker exemption on a yearly basis, which allows all foreign workers who held an H-2B visa in the past three years to not count toward the law's annual cap of 66,000 visas.
NALP encourages its members to thank the current senators sponsoring the bill and to reach out to their respective senators through the Capitol Switchboard at 202-225-3121 to ask them to cosponsor the bill as well.
Congress will have to complete action on the 2017 fiscal bill by April 28 and NALP will be holding a coalition fly-in on April 26.
Synthetic Grass Warehouse adds new realistic product
Synthetic Grass Warehouse (SGW) announced it has launched its newest and most realistic turf option yet.
Everlast Turf's Nature's Best was designed to appear the most realistic of the synthetic turf options on the market. SGW used uneven 1.875 inch blades that are field green, lime green and brown. Brown yarns are also weaved within the tri-colored blades.
SGW's goal with Everlast Turf's Nature's Best artificial turf was to create product that adds texture, functionality and color to the landscaping industry. It wanted to design a synthetic option that was so similar to natural turfgrass that no one would question its realism.
The product includes UV stabilization and drains 30+ inches of rain per hour per square yard. It is designed to tolerant moderate foot traffic levels and does not contain traces of led or other RCRA hazardous waste heavy metals. The artificial turf is backed by a 15-year warranty.
For more information, click here.
Irrigreen boosts distributor network by three
Pro Chem Sales in Amarillo, Texas, Silver Creek Supply in Boise, Idaho, and Mountain Supply Company in Missoula, Montana, are all the latest to have joined IrriGreen Inc.'s distributor network.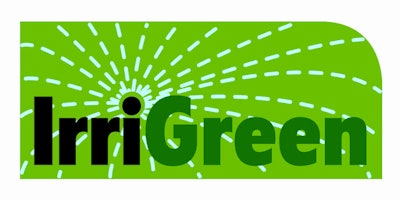 IrriGreen uses its Genius Irrigation System to improve spray accuracy and says it can reduce water usage by as much as 40 to 50 percent. It also requires less pipe and fewer sprinkler heads compared to traditional sprinkler systems.
"I was not very enthusiastic about turf irrigation supply until I learned about IrriGreen," said Garry Rich, president of Pro Chem Sales. "IrriGreen changed my mind because their technology is a game changer. It sets new standards for water conservation and installation efficiency and makes mechanical sprinkler systems obsolete."
Pro Chem Sales was founded in 1987 and provides pesticides, soil amendments and equipment to professional landscapers. Silver Creek Supply has been in business since 1974 and serves southern Idaho as well as Wyoming.
"At Silver Creek we pride ourselves as early adopters and ambassadors of the latest technologies in the irrigation industry," said Jerry Troy, product manager for Silver Creek Supply.
Mountain Supply Company heard about IrriGreen during the Irrigation Show but the display was so covered up it didn't even get to talk to the representatives. The 57-year-old company provides a full range of irrigation systems, including pumps and pipes.
"IrriGreen's technology innovation is impressive, and when customers came into our stores asking for IrriGreen, we decided to contact them about becoming a distributor," said Ryan Rubie, sales manager for Mountain Supply Company.