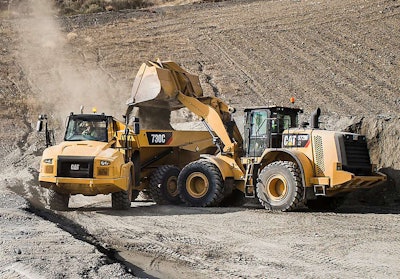 Two years after investing in and providing some of its own dealer inventory to the service, Caterpillar has acquired Yard Club, a startup that facilitates contractor-to-contractor equipment rental.
A Yard Club spokesperson reached out to Equipment World to confirm the acquisition, but the deal was first reported by TechCrunch.
Caterpillar has yet to acknowledge the deal in an official capacity and terms of the purchase are not yet available. TechCrunch first received confirmation of the acquisition from Yard Club CEO Colin Evran. Evran tells TechCrunch that Yard Club's 13 employees will remain in San Francisco.
The acquisition gives Cat a stake in what's becoming a crowded marketplace for peer-to-peer equipment rental services. Competitors include EquipmentShare, Getable and the fast growing Dozr.
Yard Club was founded in 2013 as a rental service allowing contractors to make extra money renting idle equipment to one another through mobile apps and through its website. In 2015, Cat announced its investment and inventory infusion, and since then Yard Club's rental business has grown to the point where it facilitated more than $120 million in equipment transitions in North America last year, according to the company's website.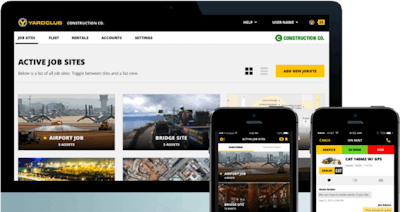 The growth from rental has also brought expansion into fleet management. Since much of what makes Yard Club such an attractive platform for contractor-to-contractor rentals is its ability to manage the coming and going of machines, the service has launched a Fleet utilization dashboard. Yard Club Fleet not only manages rental equipment, but also provides
♦ Dispatch and scheduling tools for keeping track of owned machines and their attachments
♦ Online storage of machine documents like maintenance reports, inspections and contracts
♦ A platform for team communication, allowing for a centralized discussion "between the shop, jobsite and office"
♦ Automated inspections and reports
♦ Service and maintenance tracking
♦ Fleet Visibility for avoiding renting when an idle machine can do the job
We have reached out to Caterpillar for comment and will provide an update when we hear more.
EDITOR'S NOTE: Wayne Grayson is the online managing editor of Equipment World, another Randall-Reilly publication.