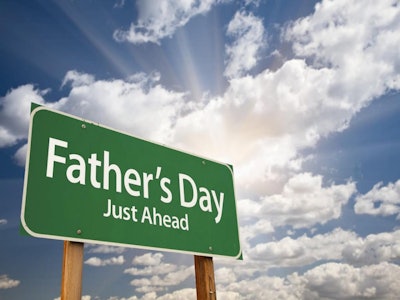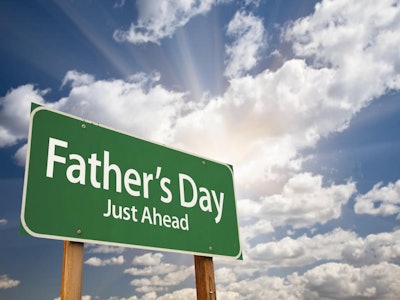 Father's Day is only a few days away and while you may be thinking about what to get your own dad, this is also a great opportunity for you to show your employees who are fathers how much you appreciate them.
Your employees have more than likely had to miss out on at least one family function in order to complete a project on time, and there are several simple ways you can acknowledge their commitment to doing their best at work despite what is going on at home.
Depending on your budget, and the number of fathers you employ, the way you show your appreciation will vary, but here are a few options you can consider that are straightforward and can convey your gratitude.
Family picnic
Father's Day is about family, so it makes sense to include them in the celebration. This type of event also helps the employees get to know each other and bond together. This picnic can just be a chance to chow down on some hot dogs and hamburgers or it can be more elaborate and include games like relay races or treasure hunts.
Treat them to lunch
If setting aside a huge chunk of time for a family picnic on such short notice isn't feasible for your company, taking your employees out to an office lunch is also a nice form of celebration. The fathers can have chance to share about their children's ages and activities during this time as well.
Potluck
For larger staffs, a potluck can help keep things from becoming too expensive but still a treat for your workers. With everyone providing a dish, there will be plenty of food and the fathers can be recognized while eating with their peers.
Time off
Fathers work hard to provide for their families, and sometimes in order to do that they may see them less than they'd like. Celebrating Father's Day is a chance to reward them for their hard work and give them the free time they need to play with their kids or relax for a bit. It could be as small as half a day off on a Friday, but the gesture is still there.
Gifts
Fathers are proud of their children, so giving them a nice picture frame is one simple option when it comes to giving them a gift. Other gifts can be movie tickets, trips to the zoo or any other gift certificate for an activity they can enjoy with their kids. This would probably be more suitable for smaller staffs as this can get quite expensive for larger operations.
No matter what option you choose to go with, setting aside time in the day to honor these employees is a chance to promote a positive staff culture that lets your employees know that they matter, and you want them to be happy.