John Deere has announced two additions to its line of compact utility tractor implements, the 260B Backhoe and the 120R Loader. The company says that these new additions feature improvements that give operators the productivity and power needed to complete a variety of jobs.
"When designing our latest backhoe and loader models, we listened to customer feedback, making key changes to improve operator ease and productivity," said DeMark Cole, product specialist for Compact Utility Tractors. "The 260B and 120R retain the features that customers loved from previous models, and include updates to simplify tasks, including implement attachment and detachment and routine maintenance."
The 260B Backhoe is compatible with the mid-2017 1023E and the 1025R models and is equipped with a high-back seat, an integrated step on the stabilizer arm and an ROPS-mounted grab handle.
Now featuring a protective rubber boot and a large, easy-to-read decal with installation and removal instructions, the 260B also has a cushioned boom cylinder and a new thumb kit. Integrated boom and swing lock pins and stabilizer locks are operable from the operator's seat, and John Deere says that the improved backhoe lock pins simplify detaching and attaching.
The 120R Loader boasts a 754-pound lift capacity and a 72-inch lift height and provides operators a tool that can be used in a variety of tasks. John Deere says the 120R Loader can tackle everything from moving dirt to carrying heavy materials like gravel, and it is compatible with the John Deere 1023E and 1025R compact utility tractor models.
Equipped with the John Deere Quik-Park mounting system, the company says the 120R allows the operator to easily mount and remove the implement without tools. It also features a curved boom design for improvised styling and visibility, along with a new knee joint for improved durability.
John Deere says the end-of-pin lubrication on pivot pins and cylinders allows for easy access to servicing grease points.
OnTerra Systems introduces new version of RouteSavvy
OnTerra Systems recently introduced a new version of its RouteSavvy route planning software. This version of RouteSavvy is based on Bing Maps Version 8. The company says that this upgrade significantly increases the route planning tool's performance, and it is designed for small to mid-sized fleets.
"RouteSavvy on Bing Maps v8 literally makes the display of routes with many locations as much as roughly three times faster," said Steve Milroy, president and founder of OnTerra Systems.
Along with speeding the display and processing of optimized routes with multiple stops, the company says that the migration to Bing Maps Version 8 provides additional functions and features for route planners and fleet managers who use RouteSavvy.
Featuring new Streetside View Menu Selections, RouteSavvy users can now toggle to a street-level view, which OnTerra says is helpful in determining if the location is correct. The number of stops can also be shown in a PDF, on a mobile app or in a print-out, and users can see how many locations are in an area/folder, which OnTerra says can help organize routes and territories.
The name of projects can now be displayed on RouteSavvy, as well as relevant exports. The company says this is useful for users who manage many different regions or routes, because they can switch more easily between projects without losing context.
The "Save Project" prompts provide an additional level of prompting for users to save the planning of their existing route before moving on to another.
"The migration from Bing Maps Version 7 to Bing Maps Version 8 has brought significant performance improvements and an array of new features for RouteSavvy users," Milroy explained. "RouteSavvy already has proven to save money that goes straight to the bottom line, as well as improving productivity and customer satisfaction. These new performance improvements and features make RouteSavvy even easier and faster for fleet managers and day-to-day route planners to use."
Second annual Stars and Stripes contest kicks off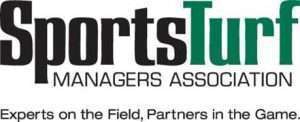 The Sports Turf Managers Association (STMA) recently kicked off its second annual "Stars and Stripes" contest. Members are asked to craft Fourth of July-themed field designs with mowing equipment for eligibility to win a complimentary registration to the 2018 STMA Annual Conference held in Fort Worth, Texas. Entries can be submitted through Facebook before July 9, and the winner will be announced on July 19.
"Sports Turf Managers consistently produce visually appealing, safe and overall high-quality playing surfaces year-round," says Kim Heck, CEO of STMA. "The contest provides fun and creative opportunities to showcase patriotism with stunning field art on a national stage."
Casey Griffin, former director of Field Operations for the Albuquerque Isotopes, was last year's winner. Utilizing the shape of a fan at Isotopes Park, his design generated nearly 500 likes on Facebook. Griffin's credits include the 2014 "Pacific Coast League Sports Turf Manager of the Year" and the 2013 "STMA Field of the Year" award for professional baseball.
STMA members only are eligible to enter, and previous winners will not be considered.