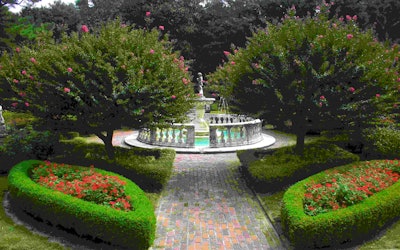 Houzz has released its Q2 2017 Renovation Barometer, which tracks confidence among industry professionals in the home renovation market.
After polling architects, designers, general contractors, remodelers, design/build, and specialty landscape/outdoor companies, industry optimism exceeded 50 points across all groups as they reported market activity increasing.
Q2 confidence readings ranged from 63 to 78 out of 100 and the new Houzz Renovation Barometer Backlog Index is indicating that these firms are in high demand as well.
As for the type of projects being done, the shift toward larger-scale and higher-end projects has not stopped from last year with a focus on smart home technology and energy-efficient projects.
The new Backlog Index shows that the number of weeks before an average firm can start work on a new design projects given its current commitments. The average backlog was show to range from four to seven weeks across industry sectors with general contractors and design/build firms having the longest average of backlogs at seven weeks.
Architects and outdoor specialty companies reported fix to six week backlogs and designers had an average four-week delay.
"The Barometer is pointing to strong market conditions for home renovation professionals, with business confidence at similar levels observed this time last year," said Nino Sitchinava, principal economist at Houzz. "Western firms stand out with an uptick in confidence year-over-year and backlogs of more than three months, in large part driven by strong job markets and significant home price appreciation over the past few years in urban centers."
Regionally the backlogs varied greater with design/build companies in the Boston-Cambridge-Quincy, Seattle-Tacoma-Bellevue, Vancouver-Beaverton and San-Jose-Sunnyvale-Santa Clara areas facing more than three month backlogs.
Meanwhile on the other end of the spectrum, in Detroit-Warren-Livonia, Chicago-Naperville-Joliet and Houston-Sugar Land-Baytown area, design/build companies could start working on their next project in about 3 to 4 weeks.
Expectations are strong for Q3 across all quarters, and for design/build companies in the South and West their quarter to quarter confidence scores have picked up significantly from last year's numbers.
For the full Houzz Barometer report, click here.