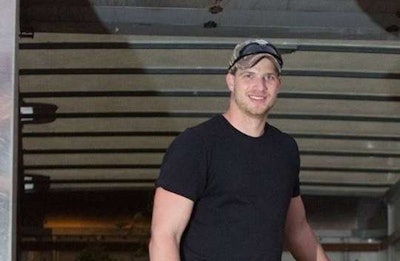 The winner of the TLC Scholarship Contest for the upcoming fall semester has been selected and will be awarded $2,500.
Steven Spieker, an incoming senior at Pennsylvania State University, has been selected as the winner and the scholarship money will be paid to his university on his behalf. He is from Grove City, Pennsylvania.
For Spieker, he feels winning the scholarship is proof that you can come from a small town and still accomplish what you want in life. He sees a lot of opportunity in the green industry.
Spieker is landscape contracting major with a double minor in horticulture and arboriculture. He became interested in landscaping at a young age and started mowing lawns when he was around 12 or 13.
"I liked being outside and running the equipment," Spieker said. "When it came to college and deciding what to do with the rest of my life it seemed like a good fit."
When he was in high school he started his own mowing company and ran it until he joined the U.S. Navy in 2010. After serving as a cryptologic technician for four years, Spieker decided to go back to school for something that he loves to do. He selected Penn State as his college due to the fact his father went there and the school's quality landscaping program.
"The most challenging part of my education so far would be the design classes," he said. "This is because I have never drawn any designs or work through that process prior to enrolling in school."
After graduating, Spieker wants to work for a landscaping company where he can talk with clients and make sure they are happy with the services provided. He wants to gain knowledge on how a successful business is run first before going out and starting his own. He has already gained some experience by interning with Ruppert Landscape in 2016.
As for what market he wants to focus on when he does start his own business, Spieker prefers residential work as it allows him to be more in touch with his clients. His goal is to still be out in the field as a business owner but he understands that as the company grows he will be needed more in the office.
Choosing between maintenance and design/build, Spieker says he likes design/build more.
"I like to create things that people get to experience and enjoy," he said.
For those interested in applying for the spring semester scholarship of $2,500, click here to fill out your application by Nov. 15.