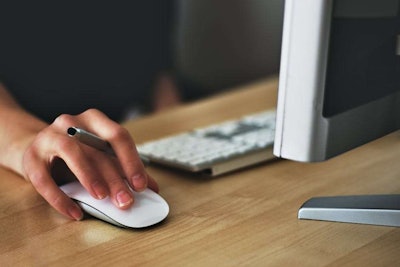 Technology is the cause of many groundbreaking advancements over the years, yet it still is treated by most with wariness. There is a reluctance to become dependent on these new tools and leave the old ways behind.
Landscaping is a $78 billion industry and employs over a million people, so when Kevin Armstrong, a research specialist at Chicago-based G2 Crowd, noticed there was a substantial landscape software market, he wondered why, since many general business tools offer the features a landscaping company would need.
What he found were software options, like DynaSCAPE, which not only offer business tools like expense tracking and invoicing, but also landscape design capabilities. He realized it was cheaper and easier to buy specialized landscaping software than cobble together the general business software needed along with some designing program.
"I don't think generally speaking landscapers are always the most aware of the cutting edge of technology," Armstrong said. "While there are landscape specific tools, they aren't always aware of them and end up using just a general invoicing software instead of a specific landscape software."
Even though these software programs are created to make landscapers' workflow easier, it comes at a cost and not all small businesses are willing to pay, as 64 percent of landscaping businesses describe themselves as small, independent companies, according to a 2014 survey.
During the 2015 American Society of Landscape Architects (ASLA) Digital Technology survey, it was nearly a 50/50 split between yes and no when asked, "Do you feel that software costs prevent you from creating better documentation, analysis or renderings?"
While larger firms can absorb the costs of paying for software, smaller companies will struggle to justify the need to create movie studio quality renderings.
Another issue is that in the past, landscapers could buy the software of their choice and use it for three to four years until it was obsolete and then buy the newest version. Nowadays landscape software companies are switching to annual subscriptions that appear more affordable at first blush, but a deeper look at the numbers shows the model is actually far more expensive over five years.
While price can be a big reason for some companies being reluctant to buy into landscaping software, a desire to maintain tradition and creativity is another motive for some firms avoiding landscape specific software.
Dennis Carmichael, a principal at ParkerRodriguez, Inc., is one of the landscape architects who is resistant to the dependence on digital drafting and argues that CAD makes designers blind to the multiple layers of a landscape and inflexible to design changes, among other things.
He is not the only one to feel that sketching is superior to digital drafting as 46 percent of respondents to ASLA's 2014 Professional Practice Networks said they loved to sketch, while 31 percent preferred computer work and another 23 percent liked a hybrid approach of the two methods.
"Hand drawing is a lost art – clients are still wowed by hand drawings," one respondent said. "Computer 'sketches' look final and the client tends to panic, vs. hand drawings that look more sketchy, and therefore not final."
One landscaping software feature that Armstrong does see landscapers appreciating is mobile phone compatibility.
"A landscaper is always on the go," he said. "They're not sitting in an office all day so having a mobile tool that lets you manage your workforce is kind of a no brainer. That trend will continue."
According to Armstrong, the biggest hurdle that landscape software developers will face is reaching the population of landscapers that are reluctant to use smart phones, as the mobile capability will be useless for them.