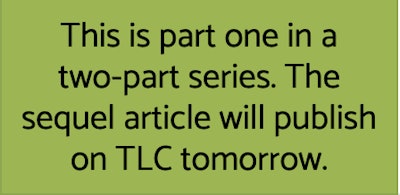 Anyone who has been in the green industry for any time at all can tell you that there is a plethora of specialties your business can go into, but if you're wanting to add extra services without having to learn a new skill set, this is where subcontractors come in.
By definition, a subcontractor is a business or a person who carries out work for a company as part of a larger project. They may be more expensive than regular employees at times, but their expertise is well worth the price.
Often hired as experts in their field, subcontractors are generally more knowledgeable about their work than a jack-of-all-trades and can also be used to free up a landscaping company's staff.
"They help us when we have a lot of work during the peak season," says Enzo Parilli, owner of TurfCreek, based in Loganville, Georgia. "When we have too many jobs, we use the subcontractors to fulfill demand and help us still create revenue and meet our customers' needs."
When subcontractors are used, landscapers can avoid all the costs associated with hiring and training typical employees as well as the need to outfit them with uniforms or vehicles to get them to the jobsite. Another benefit of hiring a subcontractor is it frees your company up from buying and maintaining specialized equipment.
"Anything good that a subcontractor does on a job on your behalf has positive ramifications for your reputation with your customer," says Ken Thompson, director of quality and efficiency for the landscape construction division of Ruppert Landscape. "In many cases, the owner or general contractor sees the subcontractor as you. So good (or bad) work or interactions with your sub can help to enhance your reputation with your customer as competent, skilled and responsive."
Working with a subcontractor
The tricky thing about starting a relationship with a subcontractor is first finding one, as a majority of landscaping companies hire one that they already know. If you're just getting started, this is more of a challenge as you know less of who is in the industry. You can reach out to associations like the American Subcontractors Association (ASA) or suppliers and ask who they would recommend.
Over time as you build up your network, you'll soon know former co-workers and people from other trades whose work you trust that you can reach out to for help on a job.
"By treating our subcontractors like they are part of our team (and not their own separate company), we often get referrals of other quality-oriented subcontractors through sphere of influence," Thompson says. "Subs often refer each other to our organization."
While a time crunch may tempt you to hire just about any subcontractor, it's important to remember that your reputation is directly affected by their work. Before hiring any subcontractor, check their references and their work. Thompson advises not to just look at the most recent job as they need to prove they have a track record of success.
Other ways to make sure you are hiring a reputable sub is to visit their work in person, check their accreditation and test their skills. If you're still trying to feel out their abilities, hire them for smaller projects first before trusting them on bigger jobs.
Once you are satisfied with their credentials, it is crucial to have a signed contract that specifies the scope of work, payment rate and deadlines. Including quality standards can also circumvent any corner cutting in materials and workmanship.
"It's also important to include a provision allowing your company or the subcontractor to terminate the contact upon giving a certain amount of notice," Thompson says. "Also, check to see if the subcontractor carries an appropriate license for his/her field as well as liability insurance, workers comp insurance, auto insurance and if they are bondable."
After the agreement has been signed, make sure you have quality control measures in place to ensure the work is done accurately and in a timely manner. For Parilli, he hires someone to supervise the sub on site and make sure that they are doing everything that is outlined in the work order.
Without having communicated your standards beforehand, some subcontractors will opt to use cheaper materials or produce substandard work by rushing. One way to avoid the issue with low-quality materials is to buy the materials they will need, saving them in expenses and giving you control over the matter.
The greatest challenge of working with subcontractors is probably scheduling, as they have their own business, and trying to match up their availability with the needs of the client can be hard.
"It's worth it," Parilli says. "When you have a lot of business, a customer may like to get things done sooner, but you have to work with the subcontractor's availability."
While scheduling can be a challenge, there are ways to keep it from derailing your timetable. As you work more regularly with a sub, they are more likely to work to meet your deadlines, and paying them promptly can also incentivize them. Smaller subcontractors depend on the cash flow more and will jump at the chance to be paid promptly by a company that respects their work.
After finding subcontractors from each trade you need who you work well with, make a point to keep this relationship strong.
"While it's a balancing act between trying to get the best value for the work being done, it's usually worth paying a little bit more to build a long-term relationship with a subcontractor who aligns will with your company values," Thompson says. "Hiring an untested contractor who doesn't live up to your customer's expectations could end up costing you far more in the long run."
Check back tomorrow for part 2 of this article, where we'll discuss how landscapers become subcontractors themselves.