According to the latest American Society of Landscape Architects' (ASLA) Business Quarterly survey, general business conditions contained a few bright spots for landscape architecture firms during the second quarter of 2017.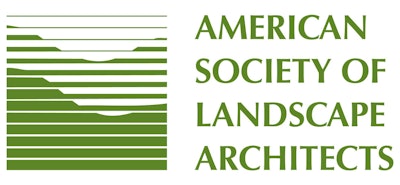 Multi-year comparisons of survey results showed that firms continued to experience stability as they enter the third quarter of 2017. Showing a significant jump from the 75.8 percent the previous quarter, the survey showed that 85.1 percent of firms reported stable to significantly higher billable hours.
These results are stronger than the second quarters of 2013 (82.8 percent), 2014 (82.4 percent) and 2016 (82.7 percent); this year's results are the strongest showing since the second quarter of 2015 (86.7 percent).
According to the survey, about 83.1 percent said that inquiries for new work were stable to significantly higher during the second quarter of 2017, which is a dip from the previous quarter (85.4 percent).
Year to year the survey found that about 80.8 percent of firms said that billable hours were stable to significantly higher; it is within range of the year-to-year numbers reported for the second quarters of 2014 (81.3 percent) and 2015 (85.2 percent).
For firms with two or more employees (52.3 percent), the majority said that they do plan to hire during 2017's third quarter, about the same as the first quarter 2017 survey (52.6 percent).
For firms with more than 100 employees, some 57.9 percent said they would also hire either an experienced landscape architect or an entry-level landscape architect.
For key survey highlights, click here.