BrightView Landscapes, LLC, recently announced their acquisition of Florida's Girard Environmental Services, LLC (GES). Transaction terms were not disclosed.
GES specializes in commercial landscape maintenance, facility services and construction. GES is a Sanford, Florida-based company that operates nine branches, services more than 800 client sites across Florida and employs nearly 450 people.
"This is a great addition to BrightView and we are pleased to welcome Girard into our family," said Andrew Masterman, BrightView chief executive officer. "Girard is one of the nation's largest and most respected privately held landscape maintenance companies with a long tradition of innovation and client service."
Rick Girard, GES chief executive officer, said the two companies have a lot in common.
"BrightView shares our passion for the craft of landscaping and our commitment to achieving success for our clients and to the safety, well-being and career advancement of team members," he said.
The Greathouse Company wins LandOpt's 2017 President's Award
Recently named the winner of LandOpt's 2017 President's Award, Will Greathouse, general manager for Greathouse Company, says it could not have grown the way it has without the template for success that LandOpt offers.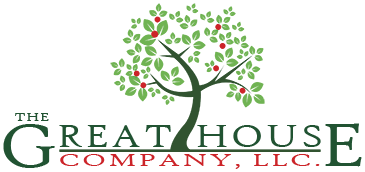 "LandOpt has helped us build our team and culture, as well as helping us know what we spend and what our financials look like," he said. "LandOpt has pushed us to be better."
Now in its second year, the award recognizes a network contractor who has made outstanding efforts in areas such as leadership, initiative, commitments upheld, consistency and team environment.
Greathouse said that he and his father Lee, the company owner, were both happy and surprised to learn they would have the honor this year.
"It made us feel like what we're doing is paying off," he said. "We are committed to the LandOpt system and take our commitments very seriously."
Founded in 2004, LandOpt partners with qualified, independently owned landscape contractors across the U.S. to help them increase profitability, revenue and cash flow. The company says it provides a proven business operating system including sales and marketing, business management, operations management and human resources. Coaches provide support to guide contractors through the process.
To celebrate the honor, Greathouse had a dinner out with its coach and with LandOpt president Don Evans.
Created in 2014 after a split with a former partner, the Greathouse Company serves Nashville, Tennessee. The new company joined LandOpt's network that same year.
"We definitely have adopted the LandOpt way, and receiving the President's Award was verification for us on how seriously we have approached this," Lee Greathouse said. "Our hard work was noticed."
Will Greathouse says the company's reputation is for large commercial projects and landscape installations, but it is working toward growing the landscape maintenance portion of its business.
Presently, Greathouse says that about 10 percent of the business is in maintenance, with projections that it will top $1 million for the first time in 2017.
With a plan to slowly add key people and overhead to foster future growth, Will Greathouse says that 2017 is a transition year for the company. Currently, the business has about 10 office staff and 30 workers, and long-term goals include opening other locations.
"I view this as an honor," Greathouse said about the award. "We feel fortunate to have the LandOpt network to lean on. We have learned something from every one of them, and we hope that we can help lead them and help LandOpt grow."
LandCare welcomes new branch managers in California, Oregon and North Carolina
LandCare will welcome new branch managers in Portland, Oregon, Pleasanton, California, and Wilmington, North Carolina. These people will be responsible for all business and service functions within their location, as well as fostering employee training and growth.
"We have brought on industry veterans that will serve as great partners for our customers and valuable mentors for our team members," said Mike Bogan, CEO. "With the additions of Craig Broberg, Bill Horn and Ken Gray, LandCare continues to build an industry-leading service team."
Nicole Hill has also transferred to lead LandCare's branch in southern Orange County, which created an opportunity for Casey Black to be appointed branch manager in the Inland Empire.
Craig Broberg joins LandCare in Portland, Oregon, with 28 years of experience growing landscape management organizations. A CSU, Chicago graduate with a B.S. in business administration, he spent five years in the Bay Area before relocating to the Pacific Northwest.
Broberg says he's looking forward to both "building and maintaining positive relationships" and forming "a talented team to grow the business."
The company says he is active in the community and is a long-term BOMA Oregon member who currently serves as a committee chairman.
Bill Horn joins the company as the branch manager in Pleasanton, California. LandCare says that Horn brings over 30 years of landscape management experience and a background with the industry's leading service providers to the LandCare team. He started his career in the Bay Area, and has since worked across California, Texas and the Pacific Northwest. The company says he returns to California with experience leading regional landscape operations and actively serving the industry in leadership roles with state and national associations.
Ken Gray joins LandCare as the branch manager in Wilmington, North Carolina. Gray says he is excited to be the "face of the company in educating customers about our services."
He brings over 20 years of experience in business management, and he was previously the plant operations director with Angelica Corporation. He owned a private landscape management business, and he is a graduate of the University of South Carolina.
Nicole Hill will now serve as the branch manager of the Orange County South branch, which is one of the most high-profile areas of southern California. Previously the branch manager for the Inland Empire, Hill says she is excited to be back in Orange County. She spent nearly nine years in Orange County, first with Disneyland and then with a national landscape service provider.
Casey Black was promoted to branch manager of the Inland Empire branch. Black has been with LandCare for four years, most recently as an account manager, and the company says they are excited for Black's new role within his branch.
Mirimichi Green adds two new members
Mirimichi Green announced that two new members have been added to the team: Morgan Green, logistics coordinator, and Moria Rooney, marketing coordinator.
Green is experienced in customer service and marketing, but she says her true passion is in logistics. She holds a B.S. in international business and a B.A. in international studies from the University of North Carolina at Wilmington. She also studied at the Kedge Business School in Marseille, France.
"Morgan's knowledge of business development on an international level made her an ideal candidate for an expanding manufacturer like Mirimichi Green," said Web Cowden, COO. "She has been a great asset so far and Mirimichi Green is lucky to have her on staff."
"It is an amazing thing to work for a company that you can stand behind morally and to truly feel good about the work you do," Green said. "It is also very inspiring to work with such an intelligent and passionate group of people. I am very excited to see how far Mirimichi Green will go and am thankful that I will be a part of the journey. I can't wait to make the world a greener and more sustainable place!"
Moria Rooney has her B.A. in communication studies from the University of North Carolina at Wilmington. She also has a background in marketing and business development with a focus on managing social media platforms, developing marketing advertisements, building brand awareness and managing an online presence.
"We are very excited to bring Moria on board," said Alex Reynolds, director of marketing and product management at Mirimichi Green. "She has valuable and fresh ideas and we know she will be a great asset to the Mirimichi Green team. We are looking forward to enhancing our marketing efforts with Moria's contributions."
"I take pride in using environmentally friendly products in my personal life, so I was ecstatic when asked to join the Mirimichi Green team," Rooney said. "Our innovative, green products are the highest grade in the industry and are far beyond what competitors offer. We're activating nature by making golf courses, parks and recreation facilities and landscapes truly sustainable."