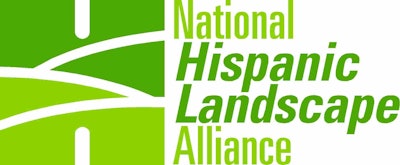 The National Hispanic Landscape Alliance (NHLA) has announced its seminar program details that it will hold during the GIE+EXPO during Oct. 18-20 in Louisville, Kentucky.
The Latino Link sessions will be held during all three days of the show and sessions will be offered in both English and Spanish. The topics are intended to appeal to dealers seeking to increase sales to Hispanics, Hispanic contractors looking to be more successful and non-Hispanics wishing to engage better with Hispanic employees.
A new addition is a three-part series on the Certified Landscape Technician (CTL) maintenance content which will help Spanish-speakers prepare for the CTL exam while helping others improve their knowledge and professionalism.
Wednesday, Oct. 18
8:30 – 10:30 a.m.
Latino Link Dealer Breakfast: Gaining Market Dominance by Building Customers for Life (in English)
Pre-registration is required. $25, includes breakfast.
Dealers on panel will discuss how they have found success selling, leasing and renting equipment, while contractors will share how practices can attract or repel prosepective customers.
Thursday, Oct. 19
9:45 – 11:15 a.m.
Seminar in Spanish: Loving Your Grass so it Loves You Back
This session will look at the do's and don'ts of turf installation and turf maintenance. Attendees will learn how to select the right turfgrass for a site, how to identify common pests and disease, and the key to safe turf equipment operation along with other topics.
11:30 a.m. – 1:00 p.m.
Latino Link Lunch & Learn
$30 per person, includes lunch; space is limited. Pre-registration is required.
Attendees can network with others at the show over lunch and discussion topics are led by NHLA leaders. Each table will have a different theme either in English or Spanish.
1:30 – 2:45 p.m.
Seminar in Spanish: Landscaping: Creating Beauty from the Ground to the Sky
This session will cover plants along with tree and shrub maintenance. Attendees will learn about conditions to consider when selecting plants, the importance of watering correctly, the importance of pruning and other related topics.
3:00 – 4:15 p.m.
Seminar in Spanish: Workplace Safety, the Mark of a Professional Operation
This session will focus on workplace safety and the general safety guidelines for equipment used for turf maintenance and landscape maintenance and the effective response to emergency situations.
Friday, Oct. 20
9:45 – 11:15 a.m.
ROOTED & CONNECTED: How New Contacts Provided the Roadmap to Greater Success (in English)
Panelists will discuss how industry leaders have found inspiration and solutions to business challenges through networking with NHLA.
11:30 a.m. – 1:00 p.m.
Latino Link Lunch & Learn
$30 per person, includes lunch; space is limited. Pre-registration is required.
Attendees can network with others at the show over lunch and discussion topics are led by NHLA leaders. Each table will have a different theme either in English or Spanish.
1:15 – 5:00 p.m.
GIE+EXPO Guided Tours: NHLA leaders to lead small-group VIP tours of THE BEST of GIE+EXPO
NHLA leaders will conduct small guided tours of the show floor and outdoor demo area in English or Spanish. Those interested should go to the East Hall, Room 4 at 1:15 p.m. to join a group.
4:00 p.m.
NHLA Booth #291
Apple Watch drawing
LandOpt to host landscape speaker series in several states
LandOpt is hosting a three-event series called EVOLVE, which is designed for business owners who are striving to stay leaders in a rapidly changing green industry.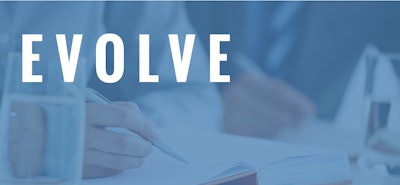 Dan Stearns, professor emeritus of landscape contracting at Penn State University is the keynote speaker and he will introduce ways landscape business owners can measure their preparedness and plan for the future.
Additional speakers Alison Blobner, Joe Shooner and Mike Pickel will also be present. They will discuss how to ensure sales and marketing work together, measure and track key metrics and target the business that matters most.
There are three opportunities to attend. The first is on Oct. 5 at Temple University in Philadelphia, Pennsylvania. The second is on Nov. 9 at Legg Mason Tower in Baltimore, Maryland. The third is on Dec. 7 at Historic Blenheim in Fairfax, Virginia.
Each session is from 9:00 a.m. to 3:45 p.m. Click here to register for one of the sessions.
Ohio Nursery and Landscape Association to hold high school landscape Olympics
The Ohio Nursery and Landscape Association (ONLA) will be holding its second annual Ohio High School Landscape Olympics on Nov. 2-3.
The hands-on competition will take place at the Ohio State University Agriculture Technical in Wooster, Ohio. Students and educators from 20 different schools and career centers will travel for the event and ONLA expects 200 students.
The event has also caught the attention of green industry companies that have signed on as sponsors and to lead some of the competitions.
"We were immediately on board," said Gail Reinhart, human resources manager at Hidden Creek Landscaping based in Hilliard, Ohio. "The Olympics gives us the opportunity to engage directly with students and provide insight on the many career choices that exist not only within our company but throughout the green industry. It's a true grassroots effort to recruit the next generation."
Hidden Creek Landscaping will lead the sales presentation competition. Other competitions include plant identification, compact excavator and skid steer operation, plant and hardscape irrigation, truck and trailer maneuvering, cost estimating and landscape maintenance.
Instead a full-blown career fair, students will participate in "speed networking" to explore the many career options in the industry.
"The Olympics allows my students to compete in, and spectate, a wide variety of real world, green industry challenges," said Roy Dria, an instructor from Jackson High School in Massillon, Ohio. "Not only do competing students get a great sense of pride showing off their skill. The event sparks the interest of future students and inspires them to work harder."
Last year when Dria brought 34 students, one ended up changing his career path from the state highway patrol academy to horticulture after attending the competition.