When Joe and Barb Matney of In Memory of Community Garden and the Warrendale Community Organization in Detroit, Michigan, read about Project EverGreen's Our Winning Green Space Contest last fall, they didn't think they had much of a chance of winning.
"We entered on a lark, hoped for the best but certainly didn't plan on winning," recalls Barb who, with her husband Joe, runs these two non-profit organizations that collaborate with the City of Detroit to transform vacant city lots into community gardens and 'pocket parks.'
The Matneys recall a time when neighborhood residents of Detroit's Warrendale neighborhood became more isolated, and locked their doors and in turn their neighbors out.
"There was a disconnect going on and people were not making the effort to get to know or help their neighbors," Barb said.
This inspired the Matneys to take vacant lots in Detroit and transform them into community gardens that would serve a two-fold purpose – establish vegetable gardens to help feed residents, and establish a safe place where people could connect through a common interest and get to know one another.
"Before we were able to maintain eight properties on a weekly basis, but now with the Exmark mowers we can handle more than 20," Barb said. "Residents notice when the properties are maintained on a regular basis and it has prompted them to take better care of their own property."
The Matneys say the maintained properties draw people out from behind closed blinds and get them engaged in establishing the vegetable gardens and green spaces where children and adults can play, exercise or simply enjoy the outdoors.
Since the closest large park with a playground is more than a mile away, and that is a deterrent for getting involved, the proximity to being in the neighborhood is important. A playground will be installed in one of the 'pocket parks' as part of the renovation.
"There is nothing better than hearing a child's giggle as they play outdoors or experience planting a vegetable garden for the first time," Barb said. "It builds confidence for them to try new things right in their own neighborhood."
Along with having a safe place to regularly play and exercise and access to fresh fruits and vegetables for healthier eating, the Matneys say that both children and adults are given the chance to engage as families in these 'pocket parks.'
"What is being offered to your community is amazing and it gives you a chance to expand your efforts to create and maintain more green spaces," said Barb. "It has helped us jump a little higher in pursuing our objectives and that means so much for so many."
The Our Winning Green Space contest is done in partnership with Exmark Manufacturing, the Sports Turf Managers Association and The Foundation for Safer Athletic Fields for Everyone.
Yellowstone Landscape expands in Texas
With locations across six Southern states, Yellowstone Landscape says its newly opened Austin, Texas, branch provides commercial landscape maintenance and enhancement services, including irrigation system management and exterior pest control, as well as commercial landscape installation and tree care services.
"We've been targeting an expansion into Austin for a number of years now, said Yellowstone Landscape CEO, Tim Portland. "We're extremely proud of our longstanding client relationships in the greater Houston area. Many of our clients also own or manage properties in Austin, and have been asking us to provide services for those properties as well. We're looking forward to doing so and to building new client and service relationships in Austin for many years to come."
The Austin location will be led by Jeremy Sutton; he holds a bachelor's degree from Texas A&M University, and the company says he has significant experience in management of large scale commercial landscaping operations in the greater Austin area.
Yellowstone's Austin operations are located at 1209 West Anderson Lane, Austin, TX 78757. Local candidates with landscape maintenance experience are encouraged to apply in person, or send their resume to careers@yellowstonelandscape.com.
John Deere expands hurricane relief support with $1 million donation
To support Habitat Hammers Back, Deere & Company will make a $1 million cash donation, Habitat Hammers Back is a long-term recovery initiative organized by Habitat for Humanity International to help repair and rebuild communities ravaged by Hurricanes Harvey, Irma and Maria.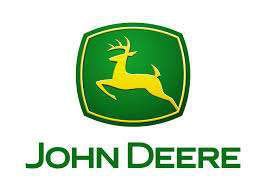 "Habitat for Humanity has many years of experience helping families build back after disasters, providing longer-term, sustained efforts to help people and communities recover," said Samuel R. Allen, chairman and CEO of Deere & Company. "Deere and its employees, dealers, and customers have already and will continue to be involved in these efforts."
This donation to Habitat Hammers Back is just one of the steps John Deere has taken in response to hurricane relief. Others include:
An annual $500,000 contribution by the John Deere Foundation to the American Red Cross Annual Disaster Giving Program that helps the Red Cross pre-position supplies, secure shelters, maintain vehicles and train volunteers, so response can begin immediately.
Personal employee contributions of more than $100,000 to the Red Cross, local food banks, and other aid organizations – a total matched by the John Deere Foundation.
Deployment of heavy equipment by John Deere's business divisions and dealers to help in the recovery efforts.
Habitat has a three-phase disaster response that focuses on immediate relief, community stabilization and long-term recovery. In Texas, Florida and the Caribbean, the organization is in its immediate response phase – including damage assessments and clean-up.
Deere says it will encourage and organize individuals and teams of employees to support the recovery efforts through the company's employee volunteer program.