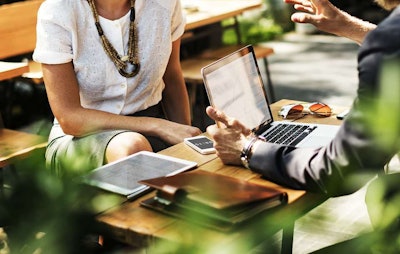 The year is almost out the door and now is the time that many like to look back and reflect on what has been their greatest triumphs and failures over the past 12 months.
If things haven't been so illustrious for your business this year, or if growth seems to be plateauing no matter what you do, it may be time to turn to a consultant to help you out of your rut.
When do you need a consultant?
Just as some people hire a personal trainer when they really want to commit to a fitness change, a consultant can serve as a beneficial person to come alongside your business and hold it accountable to the adjustments it has chosen.
This doesn't mean that only companies that are really struggling should seek out consultants. Successful landscaping businesses like Bellantoni Landscape, based in White Plains, New York, have used consultants periodically over the years.
"I think consulting services can help anybody at any revenue level," says Michael Bellantoni Jr., owner of Bellantoni Landscape. "I think certain organizations at certain periods kind of hit a little speed bump in their ability to grow or their efforts to grow and then sometimes it's nice to have an outside set of eyes come and take look at your operation and see if there are efficiencies or different recommendations that can be made whether it be processes or procedures to help you improve and try to get over that hurdle or that speed bump."
According to Alison Blobner, director of marketing and sales for LandOpt, they often see a company plateau at the $1 million, $3 million or $5 million mark. However, businesses don't have to use their revenue alone as a gauge for when they should call for help.
"Let's say they have goals they have set forth and they go through the course of the year and they haven't hit what they want to achieve," Blobner says. "That's when I would say it would be helpful for them to reach out to a consultant. Or just in overall business, if they're experiencing any type of challenges that they as the owner, maybe don't have the capability to overcome or maybe even they have the knowledge to do it, but lack the time and are wanting to move things faster. Consultants can help to expedite the process."
Even if there isn't a particular problem your landscaping company is facing, talking to consultants on a regular basis can help you be proactive and plan ahead.
Finding a good fit
If you've decided that you do want to hire a consultant, you'll have to decide if you want one who works with every type of business or is industry-specific. A more generalized consultant can help with the business side of things, but those with knowledge of the green industry know the ins and outs and understand what is important to make a landscaping company successful.
"They understand how to price correctly, understand how to define roles and what those individuals look like versus just a generalized consultant," Blobner says. "I think those are all areas where consultants can come in and help a company and that would be more impactful if they knew the industry."
When looking for a consultant, search online and ask for referrals. Blobner suggests going to the National Association of Landscape Professionals' (NALP) website for their list of consultant members.
"I would start there and then find out a little bit more about that specific consultant and really almost interview them, as if they were an employee that they were looking to hire," she says.
Bellantoni says it's important to have in-depth conversations with potential consultants to find out what they can bring to the table and what area of expertise they have.
The key to sorting out the legitimate consultants from the quacks is to ask for their prior experience and prior companies they have worked for. By reaching out to former clients of that consultant you can determine if they had good results.
"I think definitely getting referrals there and kind of asking questions about how they helped other businesses can really tell you whether or not what kind of category they fall into," Blobner says.
What to expect
Consulting can often sound like such a vague word that some companies may forego hiring one at all because they don't know what they're paying for.
The other problem is that some think they are miracle workers who can fold their arms, blink and save the business from bankruptcy. While there aren't quick fixes for any problem, consultants can still help companies in dire need.
"It's important that they have commitment to implementing and being accountable to whatever the consultant has set forth because that's going really be a game changer and if they don't continue to implement it then really why'd you do it in the first place?" Blobner says. "So, I think that it's going to be the most critical piece. There is going to be their commitment and their accountability and their follow through on ensuring that what they put in action is actually continued on a regular basis."
Often consultants can help organizations focus on following through with procedures that many know they should do but often don't practice on a consistent basis or drift away from.
"I've found they help you stay accountable for the things we're trying to accomplish in keeping the end zone in view, knowing where we want to get and they continue to help to push us to get there," Bellantoni says.
He advises owners to be open-minded as they may feel that they need help in one area but a consultant may advise where they really need to be focusing their efforts.
"I think the misconception is that they're very pricey, but I don't think people spend a lot of time really taking a look at the potential return on investment, and that's really what you have to look at it," Bellantoni says. "Look at the consultant as tool or an extension of your organization. Look at them as an employee of your organization, somebody who's going to help you achieve the goals that you're setting out in front of you."
Benefits of hiring a consultant
The benefits of hiring a consultant are similar to why you'd hire a subcontractor. They are someone who is skilled and can help you in areas that you're weak in or not as knowledgeable about.
"It's another set of eyes looking at your organization from the outside in," Bellantoni says. "I think as an owner or a manager sometimes you get caught in the whirlwind of the everyday activities and you're stuck looking at your organization from the inside out and it's nice to have somebody come in and take a step back and look at your operation or your organization from the outside. They can shed light on some things that you may be aware of, may not be aware of, but they can say you know this is something you really need to focus on and bring something up that you're not really paying attention to."
Bellantoni says that LandOpt has helped his company improve their efficiencies by making them take a harder look at their costs and assisted in their financial planning.
They can also help give companies a competitive advantage by keeping a good company culture in place and aid HR with finding and retaining the right employees.
"Again, it's back to that accountability component," Blobner says. "If you're utilizing a consultant, almost look at it like that personal trainer. You don't stop using the personal trainer when you get to a certain physical level. You continue to utilize them to make sure you stay on track and be able to foresee other challenges or other goals ahead."