On behalf of the Outdoor Power Equipment Institute (OPEI), Harris Poll recently conducted a nationwide, online research study of over 2,000 adults to help shed light on how Americans are increasingly unsure about how to properly fuel their outdoor power equipment and other small engine products.
According to the research, Poll says an ever-increasing number of outdoor power equipment owners are using the wrong type of fuel in their products. The research shows that in 2018, 11 percent reported using E15, E30 or E85 to fuel their equipment, which is up from 7 percent in 2015.
Poll notes that manufacturers of outdoor power equipment have warned consumers that most products are designed and warranted to run on E10, which is fuel with 10 percent ethanol or less. According to the Environmental Protection Agency (EPA), it's also illegal to use fuel with more than 10 percent ethanol in any outdoor power equipment.
"Higher blended fuels containing more than 10 percent ethanol can phase separate and damage the equipment," explains Kris Kiser, president and CEO of OPEI, an international trade association of representing more than 100 power equipment, engine and utility vehicle manufacturers and suppliers. If damaged, Kiser says consumers may have to pay for costly repairs or replace equipment.
"What goes in your car or truck may not be safe to put in your lawn mower, and consumers are not paying attention and making unintended mistakes," Kiser continues. "Yet pump labeling and consumer education are inadequate. As ethanol continues to be subsidized, more stations sell it. We're concerned about consumer safety and choice."
The research also showed that about two-thirds of Americans (66 percent) believe that ethanol-free gas should be more widely available at gasoline filling stations.
According to Poll, researchers have found that Americans are now more likely to believe higher ethanol blends of gasoline are safe for any gasoline engine (38 percent in 2018 versus 31 percent in 2017, 31 percent in 2016 and 30 percent in 2015).
"We believe this lack of knowledge is due to consumers blindly trusting that gas stations will only sell fuel that is safe," says Kiser, citing that the poll found that nearly two thirds of Americans (65%) assume that any gas sold at the gas station is safe for all cars, as well as boats, mowers, chain saws, snowmobiles, generators and other engine products.
Other findings from Harris Poll include:
Only one in five (20 percent, down from 25 percent in 2017) say they notice the ethanol content at a gas pump, with more saying they notice advertisements for specials inside (24 percent).
Just over two in five (41 percent) admit they do not check the fuel pump for any warning labels. More than one third (36 percent) do not always read the labels on the fuel pumps.
One in five Americans (20 percent) think it is legal to put gasoline with an ethanol content higher than 10 percent into engines. This jumps to 30 percent among men.
Among the 63 percent of Americans who own outdoor power equipment, less than half (43 percent) say they pay attention to the type of fuel they use.
The EPA issued a small voluntary label for gas stations to post if they sell fuel with more than 10 percent ethanol. When asked about the label, more than three in five Americans (63 percent) feel it is inadequate.
More than half (51 percent) fill up their portable gas tank with the same fuel used to fill their vehicle.
Roughly two-thirds (66 percent) of Americans admit they will use the least expensive grade of gasoline whenever possible.
More than one-third of outdoor power equipment owners (35 percent) may be using stale fuel in their equipment as they admit to not running the tank dry or not draining the fuel out before storing it.
Since 2015, OPEI has conducted annual research with Poll, and in 2013, OPEI launched the Look Before You Pump campaign to help educate customers on proper fueling of outdoor power equipment.
Syngenta's soil temperature alerts to help with pest problems
To help turfgrass managers stay ahead of weeds and diseases, Syngenta says it has introduced soil temperature alerts, which are available on GreenCast Online. These, the company says, allow subscribers the ability to track soil temperatures anywhere in the United States, receive personalized alerts on potential pest activity and access to 10 years of soil temperature archives.
"Soil temperature is a key indicator of conditions favorable for the development of certain pests," said Lane Tredway, Ph.D., technical services manager at Syngenta. "To build these alerts, we've identified eight key diseases and weeds and the temperatures at which they emerge. This information can help turf managers ensure more timely and effective treatments when the conditions are favorable for these pests."
The company says that these real-time soil temperature alerts can help turf managers monitor pest outbreaks, so they can better plan product selections and application timing to ensure their turf performs at its best.
Along with the eight pre-determined pests, the company says subscribers can customize their own soil temperature alerts. Users can also sign up to receive email or text alerts when target soil temperatures reach the pre-determined thresholds in their area for eight different spring or fall pests.
"The best way to get the highest quality turf is to condition your turf preventively so pests aren't able to cause stress," said Tredway. "By using the soil temperature alerts, turfgrass managers can proactively plan when to treat their turf, which can ultimately save valuable resources."
LandscapeHub raises $4.4 million in seed funding
LandscapeHub recently announced that it raised $4.4 million in seed funding led by Chicago Ventures, with participation from Hyde Park Venture Partners, Hyde Park Angels and individual investors.
LandscapeHub says it also secured $1 million in venture debt from Silicon Valley Bank, and the company will use the funding to continue its platform, fuel growth and to support sales, logistics and marketing.
"Our vision is to improve the lives of green industry professionals," said Lisa Fiore, founder and CEO. "Growing up in this

industry, I understand the challenges that face buyers and suppliers. This industry is fragmented, with limited use of technology, which results in vast inefficiencies. I saw the opportunity to build a solution that would connect both sides of the market and provide tools to improve the way the industry works together. Our platform avails everyone the opportunity to expand their business and network—all while creating a stronger, more connected industry."
The company says that currently, buyers have access to over six million plants provided by 85+ suppliers on the site with representation in 12 states, and the suppliers, including nurseries, distributors, quarries, manufacturers and brokers, publish their inventories and pricing onto the platform. This, the company says, enables buyers to source, quote and build orders with multiple suppliers from one platform.
"When building LandscapeHub, we decided to standardize the naming conventions for plants for ease of use for the buyer and seamless integration of all supplier's inventories," said Chad Cooper, co-founder and CTO. "Buyers and suppliers now have a digital source for product information, procurement and fulfillment tools, supply chain visibility and market data and insights. Providing supply chain visibility and market data is especially critical, as it can help identify trends and improve product forecasting. LandscapeHub uniquely serves and benefits both sides of the marketplace."
Chicago Ventures identified the opportunity to invest in this solution to digitize an entire industry, according to LandscapeHub.
"Lisa's insight and experience in this legacy industry and her resolve to build an open, transparent marketplace, rather than be disrupted, is what attracted us to her company – she's committed to creating a new trajectory for the landscape and nursery space," said Rob Chesney from Chicago Ventures. "She and the team have already demonstrated an ability to transition customers and suppliers of the legacy business onto the LandscapeHub platform, and they're now primed to empower the marketplace for growth."
Another record year for GIE+EXPO expected for 2018
Show organizers for the 2018 Green Industry and Equipment EXPO (GIE+EXPO) say that this year's event will be another record year. The GIE+EXPO will be held in Louisville, Kentucky, on Oct. 17-19.

By the end of February, organizers say that 413 companies had signed contracts for exhibit space, as compared to 315 at the same time last year. Twenty-one of those companies are new exhibitors, and this, organizers say, combined with space increases by returning exhibitors, has led organizers to predict a 25,000-net-sq.-ft. increase in the show floor when it opens in October.
"We've reached 200,000 sq. ft. faster than ever, and the increase in square footage will bring even more new products to the show floor. Think of the addition as the equivalent of 12 basketball courts," said Kris Kiser, president and CEO of the Outdoor Power Equipment Institute (OPEI). "This show continues to be the gathering place for the entire industry, and thanks to its continued growth, this fall will be another must-attend event for landscapers, dealers, hardscapers and other industry professionals."
Organizers say that returning exhibitors are attributing their decisions to reserve larger spaces to the growing attendance at the show, and they say the desire to be able to introduce more new products.
"For Stihl, GIE+EXPO has always been the right place to showcase new products and business news for our industry," said Bjoern Fischer, president of Stihl, Inc. "Given our significant product portfolio expansions into several categories, including lithium battery and high-pressure cleaners, expanding our booth presence at the OPE industry's single largest annual trade show makes complete sense for 2018."
Casey Slingerland, sales director for ODES Industries, says the company, which is in its third year of exhibiting, has made plans for a larger exhibit to display all of their new 2019 UTVs and ATVs.
"Each year we have watched the attendance grow, which has allowed us to continually increase our exposure and brand awareness," Slingerland said. "We are looking forward to another trip to Louisville this October and continuing to grow with the show year after year."
Jon Geer, senior operations manager for Hurricane Power, says that much of his company's growth can be attributed to their participation in GIE+EXPO.
"Over the past 10 years, Hurricane Power has been excited to share its tremendous growth and innovation at GIE+EXPO," Geer said. "What an incredible venue to connect and create a buzz within the industry."
Another long-time exhibitor, Echo Incorporated, will also be increasing its space this year.
"With three brands active within our industry, we have found the GIE+EXPO to be the best means to showcase key products and company developments," said Wayne Thomsen, vice president marketing and aftermarket for Echo Incorporated. "This year's show profile changes to accommodate more visitor time on Wednesday. That change, plus increased demand for our products, has led us to outgrowing our footprint and requesting more booth space. Gratefully, show organizers were able to accommodate our request."
BIA opens entries for 2018 Brick in Architecture Awards
The Brick Industry Association (BIA) is now calling for entries for the 2018 Brick in Architecture Awards, which the group says is the nation's premier architectural design competition featuring fired-clay brick. Entries must be submitted online by April 30.
BIA says this annual award honors outstanding, innovative and sustainable architecture that incorporates brick products as the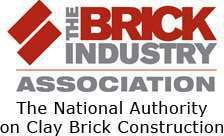 predominant exterior building or paving material.
"Brick in Architecture Award winners demonstrate brick's virtually limitless design flexibility and increasingly part of any sustainable building program," said BIA president Ray Leonhard.
Projects will be judged by a jury of peers, and the winners will be announced in June: Best in Class, Gold, Silver and Bronze.
BIA says architectural and design firms may enter projects completed since Jan. 1, 2013, in which new clay brick products comprise the predominant exterior building and paving material (50 percent), including face or hollow brick, building brick, thin brick, paving brick, glazed brick, structural glazed facing tile, new clay brick products in special shapes and/or a combination of any of these units and more.
Entries must be submitted online in one or more of these categories:
Commercial
Education – K-12
Education – Colleges and universities (higher education)
Residential – Single family
Residential – Multi-family
Paving and landscape projects
Renovations (additions)/restoration (restoring)
BIA says that projects that have been renovated or restored should be submitted in the category they fit best, and additions and renovations/restorations must use at least 50 percent new clay brick products on the building.
Fundbox launches Fundbox Pay
Fundbox recently launched its Fundbox Pay, which the company says is a new payment and credit solution servicing the $4.5 trillion small business-to-business (SMS2B) transactional market in the United States.

Fundbox says that by addressing SMB's lack of credit access and by facilitating credit payments between buyers and sellers, Fundbox Pay provides the 21st-century infrastructure to unlock the trapped value in the SMB2B economy.
Fundbox says credit is still necessary for SMB2B commerce, whether banks are willing to lend to SMBs or not, which is why SMB sellers allow buyers to take their time paying for goods and services.
The company says Fundbox Pay provides this two-sided solution so that businesses no longer have to extend each other credit and wait on payments. With this product, the company says buyers can make purchases with Fundbox Credit and sellers get paid right away without a processing fee. Buyers can also get 60 days with no interest on their purchases and can choose to extend their terms for a fee, according to the company.
"Fundbox Pay was designed to be the infrastructure for an already-existing economy that's been sorely underserved," said Prashant Fuloria, chief operations officer at Fundbox. "Millions of small businesses provide free capital to other businesses on a daily basis. And yet no one has developed a credit and payment network that delivers the same radical convenience, flexibility, immediacy and overall value that consumer-facing SMBs have the benefit of using – until now. Our goal with Fundbox Pay is to become the point-of-sale platform for this SMB2B market and to make business transactions as simple as buying a cup of coffee."
The company says that Fundbox Pay builds on the company's fundamentally unique approach to small business underwriting after five years of AI investments. Fundbox says this approach dismantles traditional credit barriers like FICO requirements and manual underwriting costs, finally empowering small businesses to break free from cash-flow gaps and seize growth opportunities.
For more information on Fundbox Pay, see the video below.