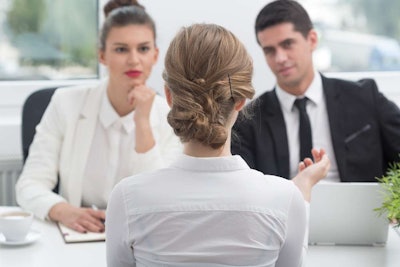 It's no secret that currently there's a nationwide labor shortage in the green industry, and that shortage seems to increase steadily each month.
While you may find it difficult at times to get qualified, diligent workers to join your landscaping crew, consider the possibility of recruiting student labor. We've discussed before the importance of spreading the word to students in middle school, high school, and college, as the green industry is rarely discussed in these settings, but have you seriously taken steps to bring in interested students?
We've discussed this possibility with landscapers across the country, as well as some students who have firsthand experience with the subject, and have found it to be a successful enterprise overall.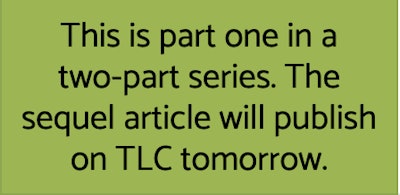 Take a look at what the experts have to say about bringing in interested students and giving them a real-world look at what they might not learn in the classrooms.
Recruitment
When it comes to bringing in student workers, green industry professionals at Grunder Landscaping Company in Dayton, Ohio, Pickel Landscape Group in Landenberg, Pennsylvania, and LandCare all agree that students can be a viable resource for the green industry.
But with interest in the field steadily declining, members of Grunder's team say it can sometimes prove difficult to find students actively pursuing the field.
"Recruiting student labor is no walk in the park," said Amber Fox, human resources director for Grunder Landscaping Company. "Enrollment in these programs is low, and employers are all trying to recruit the same students. This is where you have to stand out in the sea of sameness. Be consistent, honest and show a path for growth within your organization."
Over the past few years, Fox says Grunder has shifted its company focus to recruiting students who have completed landscape programs in high school, community colleges, trade schools and universities.
"We have found that students enrolled at any level have a passion for our industry," said Fox. "As a team, we've all agreed to support the initiative of raising awareness and (we believe) that there is a future in this industry."
At the high school level, Fox says Grunder has identified local schools with landscaping programs, and members of the Grunder team pay visits to these schools to meet with students, give presentations and serve on advisory boards for some of the schools.
At the collegiate level, Fox says the company regularly works with state schools that offer 2-year programs, and they network with professors, attend events and offer financial support for the programs. The company also has a focus on 4-year programs nationwide.
"Consistency is key," Fox said. "The first year we started this initiative, no one knew who we were. We now have students who have successfully completed internships at our company and students will seek us out at competitions and career fairs. We also support local, state and national landscape associations."
Michael Pickel, owner of Pickel Landscape Group, believes that recruiting students is easier nowadays than it used to be. After bringing on two Penn State graduates, and being one himself, Pickel says the company could now seem more appealing to the younger generation, especially to Penn State students.
Without the upcoming generations taking an interest in the green industry, it's not very likely that landscaping companies will continue to grow.
"The idea is that if the company is going to grow, we're going to need younger people to start in labor positions and move them into team leader positions so that as we grow, we have enough bend strength," Pickel said.
For Dana Christenson, east division director of employee development for LandCare, it's imperative to establish good working relationship with colleges in order to open the gates for future student worker opportunities.
"LandCare works with colleges and universities throughout the country to connect with students, professors and industry organizations to make LandCare a consideration for summer jobs, internships and full-time positions after graduation," she said. "It is a main focus for LandCare. However, many of the students we hire are not hired into crew member positions. Oftentimes, they work in the field in a supervisory position for a few months and are promoted into management positions."
Why it's important
Some landscapers might not fully see the value of bringing in student workers, especially those simply searching for summer employment or those still in high school, but what they might not realize is that those summer opportunities and young workers could morph into long-term investments.
"Recruiting these students into our organization allows us to inculcate them into our culture and invest in them while they are young," said Christenson. "This investment creates a sustainable cycle of talent; as our business grows, it becomes easier to commit to the training and development of our current team members than to recruit for those positions outside the organization."
Pickel says having a recruiting plan is mandatory for a company seeking growth, and his personal philosophy is to "put the cart before the horse and hire people before (he) actually need(s) them."
"That can be a double-edged sword because it's expensive," he said. "You hire people before you actually need that position filled and that has an effect on your company. And then you need to feed the pipeline to grow so that you have the work for those people."
In his opinion, recruiting is like marketing. It's important to keep your company at the top of the client's mind so that when the time comes to do a project, your company is one of the first considered. He feels this should be the same tactic when it comes to recruiting students from colleges, high schools, trade schools and other landscape programs.
Check back tomorrow for part 2 of this article, where we'll explore the decline of interest in the green industry among students and hear testimonials from former students now employed for landscaping companies.