Boss Snowplow recently expanded its snow and ice removal arsenal to help professionals prepare for the upcoming winter storm season. The company says the SK-R collection is now available and offers quieter plowing operation and protection to sensitive surfaces.
Backdrag edges, Boss says, are available for even more plow models, including 8' and 10' box plows and XT V-plows. Available for the first time in stainless steel, Boss says plow professionals now have the XT plow collection with optional plow wings, also in stainless steel.
"Boss listens to our customers' needs and challenges, and one of the things we've learned is that snowstorms and snow customers can be very different from the Northeast to the Midwest and from DOT and commercial jobs to residential and HOA work," said Mark Klossner, marketing vice president for Boss Snowplow. "A wide variety of plow types, materials and accessories are necessary, and we continue to grow our product line to meet the business needs of all snow and ice professionals."
Boss says the box plows for skid steers are designed to unlock the full force and maneuverability of the skid steer to get pavements back to black. The company says the SK-R 8' and SK-R 10' offer a tough and durable rubber edge that can stand up to winter's worst, and the new backdrag edge accessory is also available for the 8' and 10' SK-R and SK box plows.
Boss says the SK-Rs offer the standard features of the SK box plow family with three new feature innovations:
1 ½" x 8" reversible rubber cutting edge offers quieter plowing operation and protection to sensitive surfaces.
Fixed attachment system attaches easily to the skid steer attachment plate.
Articulating, heavy-duty wingshoes maintain pavement contact on uneven surfaces and provide superior wear resistance.
The company says it now offers urethane cutting edges for all XT V-plows, which feature built-in curb guards and a patented snow catcher. Boss says the edges offer optimum scraping performance for sensitive plowing surfaces and are available for the 7'6", 8'2" and 9'2" XT V-plows.
Boss also introduced the Boss XT, which is now available in 8'2" and 9'2" stainless steel models. With flared blade wings, enhanced curl design and the same proven features as the poly and steel versions, Boss says it allows users to throw snow higher and farther over existing banks than conventional plows.
Boss says contractors can also increase the blade width on a stainless steel plow by a full 22" at a 30-degree angle with convenient stainless steel plow wings to cut plowing time.
The company says it is also adding the Forge 1.0 and 1.5, which is a steel hopper constructed with a combination of bolting, riveting and welding for optimal durability and serviceability throughout the spreader's lifetime.
Arrow launches "wear indicator" stamped forks
Arrow Material Handling Products recently announced the launch of wear indicator stamped forks.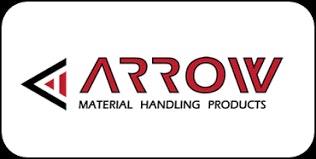 Arrow says the fork wear indicator is an easy to read guide stamped into the right side of select Arrow ITA forks, and the company says this visual indicator is an innovative way to help operators and safety managers identify forks that are unsafe or approaching unsafe wear levels.
OSHA guidelines and industry standards say forklift forks should be replaced after 10 percent of wear since that milestone de-rates fork capacity by 20 percent.
"We're always looking for intuitive solutions when it comes to forklift safety in the workplace," stated Terry Melvin, CEO of Arrow Material Handling Products. "The fork wear indicator is a simple, fast and easy way to measure fork wear. This rugged and durable stamping will significantly reduce the chance of human error and negligence surrounding fork inspection. We believe the fork wear indicator will become a standard in the material handling industry."
BIA launches new website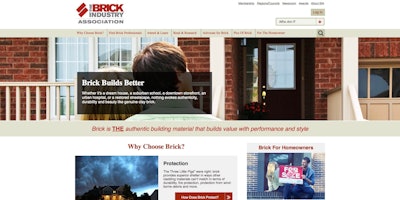 The Brick Industry Association (BIA) recently created a new website that the group says offers multimedia content in a streamlined format.
BIA says the website houses the most comprehensive brick resources for new home buyers, architects, builders, homeowners, planners, landscape professionals and the industry.
"Our new website is clay brick central for the latest brick resources, ideas, education and information," said Ray Leonhard, BIA's president and CEO.
The association says the new website's homepage includes seven tabs:
Why choose brick?
Find brick professionals
Attend and learn
Read and research
Advocate for brick
Pics of brick
Little Wonder introduces new ProVac SI
Featuring a serrated steel impeller blade technology, Little Wonder says the ProVac SI features a compact footprint and superior suction and shredding capabilities.
With a 40-gallon bag capacity and ergonomic, foam-gripped handles that angle upwards to match the hand's natural position, Little Wonder says the ProVac SI was designed for long-duration use without user fatigue.
Little Wonder says the ProVac SI can fit through almost any gate and work in small places. The company says the throated nozzle design increases airspeed for improved vacuum capability while a unique rectangular discharge chute prevents clogging of debris. Thanks to a 12", 1⁄4" thick steel impeller featuring five serrated blades, Little Wonder says bag capacity is optimized.
The company says the ProVac SI is built for long-lasting service and features a thick gauge, all-welded steel housing with welded support studs sitting atop semi-pneumatic wheels that never need air and have been custom designed with wide spokes to stand up to the most rugged use. The company says there is also a 2-year limited warranty on the ProVac SI.
Pine Hall Brick Company introduces four new products
Pine Hall Brick Company recently introduced a new line of brick selections called Old Brick House, which was inspired by Colonial-era homes in Virginia, Connecticut, Massachusetts and New Hampshire that are still standing today.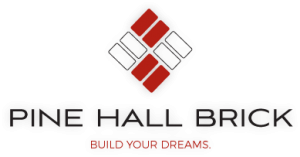 Taken by combining existing Augustine and Tidewater bricks from the Pine Hall Brick line, the company says the colors and textures look as though they are centuries old.
"In those days, most of the brick made was the color of the clay when it was dug out of the ground and fired in the kiln," said Ted Corvey, vice president of sales and marketing at Pine Hall Brick Company. "Our modern manufacturing processes mean that we can manipulate the clay and the firing process to produce a wide palette of colors. But it's important to note that what today's brick has in common with brick made 300 years ago is that both have a rich texture and a durability that lasts for hundreds of years. These new introductions celebrate the authenticity of clay bricks."
The new introductions and the houses that inspired them are:
Kennon House: The Kennon House brick reflects a dark blend of deep reds, blues and burgundies which lends itself well to traditional home designs. The actual house is in Conjurer's Neck in Colonial Heights, Virginia, at the site of a prehistoric Native American village. English merchant Richard Kennon married Elizabeth Worsham in 1675 and bought the property two years later. The Kennons built and expanded the house, which became a celebrated venue for entertaining. Guests enjoyed its spacious hall, an upstairs ballroom and beautifully landscaped grounds. Damaged by fire in 1879, the house was rebuilt with modifications and is now available to rent for meetings and special occasions.
Barker House: The Barker House brick mingles greys and browns with dashes of white, which show similarities to colors from ancient European kilns. The actual house is the John Barker House in Wallingford, Connecticut. Built in 1756, it's the earliest surviving brick house in the state. The builders of the house were master masons Francis Letort of Philadelphia and Thomas Bills of New York, who just prior to building the Barker House built Connecticut Hall on the Yale University campus from 1750 to 1753, a building that is still in use. Many of the details in Connecticut Hall are repeated on the John Barker House.
Tufts House: The Tufts House brick is made with a white clay dust over a grey base, blended randomly with the brown brick body. The actual house is the Peter Tufts House in Medford, Massachusetts, is believed to have been built in 1678. Historians believe that it was built by Peter Tufts, who sold it to his son, Peter Tufts Jr. in 1680. Brick mason William Bucknam was brought over from Chelsea, England, to build the house. It was later saved from demolition when Samuel Lawrence purchased it as a wedding gift for his daughter in 1887. Much of the exterior remains original, except for the front porch, which was added in 1900. The house became famous locally when the City of Medford used an image of the house in its city seal when it incorporated in 1892.
Weeks House: The Weeks House brick carries a grey base, mixed with random white, brown and darker colors. The Weeks House itself is a historic house museum in Greenland, New Hampshire, which is believed to have been built in the early 1700s by an early colonial member of the area's politically prominent Weeks family. The house is a two-story brick structure with a gabled roof and end chimneys, with a slightly asymmetrical five-bay façade and an entrance topped by a segmented arch. The house's exact construction date is unknown, but it appears to have been built after a house in nearby Portsmouth, the MacPheadris-Warner House, which was one of the first brick houses to be built anywhere in northern New England. The two houses share some elements, leading to the theory that masons used similar construction methods in both.