Case Construction Equipment dealer Hills Machinery recently provided Team Rubicon with a compact track loader and excavator to assist in the cleanup of a mudslide in Polk County, North Carolina.
Case says the work consisted of re-routing a stream within its original banks after mudslides shifted its course and clearing mud and debris from numerous properties.
Hills Machinery provided the equipment as part of the partnership between Case and Team Rubicon, which is a veteran-led disaster response organization comprised of more than 80,000 volunteers that has responded to more than 275 disasters across the world since 2010.
"Hills Machinery believes in supporting its community and didn't hesitate to supply these machines to the effort," says Mike Marchand, vice president—North America, Case Construction Equipment. "One of the homeowners told Team Rubicon volunteers that the work performed on his property made it feel like home again for the first time since the rain and mudslides hit — that's ultimately why we do this."
Ewing opens first location in Maryland
Ewing Irrigation & Landscape Supply recently opened its first location in the Mid-Atlantic region in Gaithersburg, Maryland, located 20 minutes north of Washington D.C. at 7934 Queenair Dr., Gaithersburg, Maryland.
Chris Kohl, the store's manager, said he and his team are prepared to serve landscape and residential contractors, sports field managers, superintendents and agricultural professionals with a variety of products and services.
"At Ewing, we're dedicated to our customers and their success," he said. "I'm always going to work to figure out a solution for a product application, concern or answer to a technical question."
With more than 13 years of experience in the green industry, Kohl says he started his career as an irrigation technician working for a large national landscaping company for 12 years. Later, he worked in distribution as an irrigation and lighting department manager, and he has two Irrigation Association certifications in CLIA and CIT and is a member of the Sports Turf Managers Association (STMA).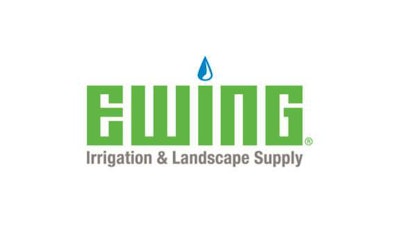 Ewing says the Gaithersburg location is currently stocking a variety of irrigation products, as well as landscape lighting and tools. The company says this branch will also sell fertilizers, chemicals and more in the fall. Kohl says he and his team can offer customers a variety of services, such as job quotes, material take offs, jobsite delivery, expert product knowledge and much more.
"We're here to work with contractors, golf course superintendents, municipalities and other professionals in our industry," Kohl said. "We'll get you what you need as quickly as possible. Or, if you're just looking for a place to stop for a few minutes and talk, our door is always open."
Phil Kerchner, Ewing's Northeast/Mid-Atlantic regional manager, said this new location will allow them to facilitate additional growth in Ewing's new Northeast/Mid-Atlantic region.
"Our new Ewing Gaithersburg location will help solidify our commitment to customers in the Mid-Atlantic and Northeast," Kerchner said. "Ewing may be new to this region, but we have a team of knowledgeable and dedicated employees who have decades of experience and are ready to serve our customers in this market."
WorkWave named winner of 13thannual 2018 IT World Awards
The Network Products Guide recently named WorkWave the winner of this year's IT World Awards winner.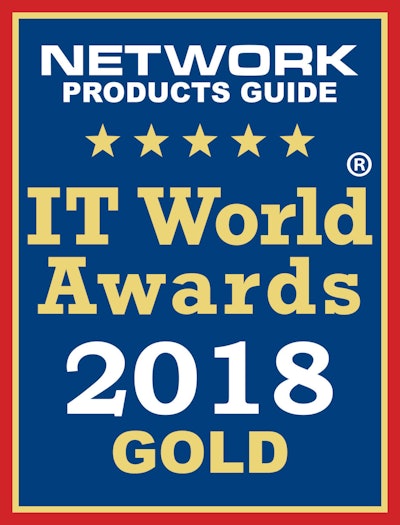 The company says that WorkWave Service was recognized as a gold winner for field service management, and WorkWave Route Manager was recognized as a gold winner for IT products and services for transportation.
WorkWave Service, the company says, enables field service companies to grow their businesses, be more productive and deliver exceptional service to customers in a scalable way. Along with helping customers manage their business, WorkWave says it enables businesses to grow by allowing them to easily capture and track leads, as well as manage and view all sales opportunities.
The company says that the WorkWave Route Manager is its all-in-one route planning and GPS tracking solution that is addressing the daily challenges of logistics professionals. The company says it's been proven to drive over 30 percent operational efficiency and ROI through its smart route technology, and its proprietary algorithm combined with ease of use helps save time and money. WorkWave adds that customers can expect to serve 20 percent more orders and reduce fuel by 10-15 percent.
"It is an honor to have both WorkWave Service and WorkWave Route Manager recognized in this year's IT World Awards," said Mike Profit, chief product and service officer at WorkWave. "Our teams work hard to develop our products to ensure we are enabling our customers to deliver exceptional service to their own customers, while running their businesses from front to back, seamlessly."
Gachina honored at CLCA SF Bay Area Achievement Awards

The 44thannual CLCA SF Bay Area Achievement Awards were held this summer at the University Club in Palo Alto, California. The awards program recognizes craftspeople who produce outstanding landscapes, create pride in superior workmanship and bestow public recognition on companies, institutions, municipalities and residents.
Gachina Landscape Management was honored with the following four awards:
Landscape Management Sweepstakes: Private Los Altos Hills Estate. Awarded to the best maintained property out of all categories. This residence covers eight acres of rolling hills in Los Altos. The grounds are maintained with sustainable landscape practices utilizing organic products. The outdated irrigation system requires constant management and quick responses.
First place: The Peninsula Regent, San Mateo. The vision of the landscape designer is to implement a secret garden feeling by planting more perennial type plants. No chemicals or herbicides are allowed, and the property is managed organically (except for the rose garden). Grounds are divided into multiple gardens with different needs: Japanese/wisteria garden, California native garden, woodland meditation garden for assisted living and a rose garden. Gachina has managed this site for over 20 years.
First place: Large Commercial Maintenance, 1400 Page Mill, Palo Alto. This property adheres to a 55 percent landscape water efficient ecosystem. Management of various pests is accomplished while adhering to LEED platinum standards. The landscape is naturally pruned throughout with a free-flowing, manicured look.
Achievement Award: Medium Commercial Maintenance, Franklin Templeton Investments. This campus draws investors from around the world daily. Noise restrictions are the number one challenge during business hours. Pedestrian and vehicle traffic add additional challenges as well as the outdated irrigation system.
NALP names 2018 Advocacy, Community Partnership and Environmental Stewardship Award winners
The National Association of Landscape Professionals (NALP) has named its 2018 Advocacy, Community Partnership and Environmental Stewardship Award winners. Honorees include:

Jeff Fedorchak, vice president of corporate affairs at TruGreen, received the 2018 Advocacy Award for his work managing NALP's Public Affairs Advisory Council, his work on pesticide preemption, as well as his focus on state and local regulatory issues.
LandCare received a 2018 Community Partnership for Outstanding Community Company Culture Award for their national community care day that allowed each of their 50 branches to create their own volunteer service projects in their communities.
MasterScapes received the 2018 Community Partnership for Outstanding Service Project Award for their work renovating and providing year-round maintenance for a popular local children's park and garden.
TruGreen received a 2018 Community Partnership for Outstanding Community Company Culture Award for their national TruNeighbor campaign that completed renovation projects across the country for people and groups in need.
Quiet Village Landscaping received the 2018 Environmental Stewardship Award for their commitment to sustainable landscape projects including a rainscaping cost-share program, educating clients about pollinator-friendly plantings and incorporating sustainable elements into more traditional landscape designs, including using native plant varieties, using recycled/locally sourced materials and permeable pavers.
Brick in Architecture Awards honor 19 winners
The 2018 Brick in Architecture Awards recently honored 19 winners for outstanding designs that incorporates clay brick.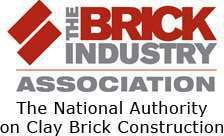 The Brick Industry Association's (BIA) preeminent design competition was judged by a jury of independent design professionals, and they awarded five best in class, five gold, five silver and four bronze awards from 88 total entries.
"Fired-clay brick offers unlimited aesthetic flexibility, and is an integral part of any sustainable, low maintenance building strategy," said Ray Leonhard, BIA's president and CEO.
The best in class winners are as follows:
Commercial
Fort Mill Welcome Center: Fort Mill, South Carolina
Three brick colors reflect inherently local clay pottery from the Catawba Indian tribes.
Architect: Liollio Architecture
Landscape Architect: Warren Pruitt
Builder: JM Cope
Manufacturer: Meridian Brick
Mason Contractor: CB Masonry
Education (higher education)
Dr. Nettie Stevens Science Center: Westfield State University – Westfield, Massachusetts
A brick blend matches the original mid-century buildings with required low maintenance.
Architect: CambridgeSeven
Landscape Architect: Shadley Associates
Builder: Walsh Brothers
Manufacturer: Glen-Gery Corporation
Distributor: Spaulding Brick Company, Inc.
Mason Contractor: Cantarella & Son, Inc.
Educational (K-12)
Robert J. Richardson Middle School: Chicago, Illinois
Red, orange, yellow, green, blue and purple accent brick panels pop against white brick walls.
Architect: STR Partners LLC
Landscape Architect: Jacobs/Ryan Associates
Builder: K.R. Miller Contractors
Manufacturer: Glen-Gery Corporation
Mason Contractor: ALL Masonry Construction Company, Inc.
Paving and landscaping
University of the District of Columbia Student Center: Washington, D.C.
Modern design uses linear brick for its fine texture, recycled content and sustainability/care.
Architect: Cannon Design in Collaboration with Marshall Moya Design
Landscape Architect: Lee and Associates, Inc.
Manufacturer: Whitacre Greer Co.
Distributor: Capital Brick & Tile, Inc.
Mason Contractor: Imperial Stone Paving
Residential–Multifamily
The Hine Project: Washington, D.C.
Meets historical requirements in Victorian neighborhood; black, brown, gray and red brick.
Architect: Weinstein Studio/Esocoff & Associates and Gensler
Manufacturer: Endicott Clay Products Company
Manufacturer: The Belden Brick Company
Manufacturer: Carolina Ceramics Brick Co.
Manufacturer: Meridian Brick
Distributor: Potomac Valley Brick & Supply Co.
Mason Contractor: Diverse Masonry