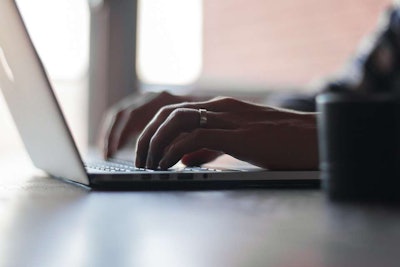 The National Association of Landscape Professionals (NALP) has announced the Landscape Industry Certified Technician-Exterior test will be available online starting Jan. 1, 2020.
This is the only one of the seven Landscape Industry Certified designation that doesn't currently offer online testing. As of right now, the test is administered by 15 state licensee partners with written and hands-on portions.
The other 35 states do not offer the test at all, making it a challenge for landscape professionals to earn their Technician-Exterior certification.
After reviewing this, a panel of experts decided it is necessary to remove these barriers and allow the test to be readily available to anyone anywhere.
The hands-on and written tests will continue to be available until Dec. 31, 2019, and then testing will be administered through NALP with an interactive and secure online platform.
The online test will still have the same stringent standards and will be based on the material from the hands-on and written test.
"We want to thank all the states who have hosted the hands-on test over the year, which is very labor intensive to execute, and congratulate everyone who has become certified through this method," said Sabeena Hickman, NALP CEO. "Now, advances in technology enable us to remove barriers and allow anyone, regardless of their location, to pursue their certification.
Those currently pursuing the Technician-Exterior certification should contact the state association they are working with and complete testing by Dec. 31, 2019.
Farwest Show names Best in Show booth and winners of New Varieties Showcase
The Farwest Show held in Portland, Oregon, from Aug. 22-24, has named Ball Horticultural Company the winner of the Ted Van Veen Best in Show booth award this year.
The company won for its booth's vivid flowers and LED grow lights.
"The Farwest Show floor this year is full of exhibitors representing their offerings to the maximum extent, while also showcasing the richness and diversity the green industry has to offer," said Allan Niemi, show director of the Oregon Association of Nurseries. "Our judges loved this booth in particular, but there are many booths that are simply must-see. Visiting Farwest really gives you a complete picture of the industry – both the growers that raise great trees and plants and the suppliers and service providers that help make it possible."
Meanwhile, Youngblood Nursery, Bamboo Garden and Open Range all won Far From Ordinary booth awards for their extra creativity.
Also during the Farwest Show, an expert panel of judges named the Best in Show winner for the New Varieties Showcase. SUMMERIFIC 'Cherry Choco Latte' Rose Mallow (Hibiscus SUMMERIFIC 'Cherry Choco Latte' PPAF CBRAF) was chosen as the winner out of 60 selections.
'Cherry Choco Latte' is introduced by Walters Gardens Inc. and is a long-blooming hibiscus with a smaller size for tight spaces. It has large flowers with pink veining and a red eye. It does best in full sun but tolerates part shade. It is deer resistant, attracts hummingbirds and is a native hybrid.
Awards of Merit were presented to the following:
Urban Sunset Maple (Acer truncatum × platanoides 'JFS-KW187' PP27545) —Introduced by J. Frank Schmidt & Son Co the dark green leaves of this heat- and drought-tolerant tree turn bright red tones in autumn. Compact and narrow, it develops an ideal street tree form and produces very few seeds. It also has a uniformly branched canopy with the need for minimal pruning. Hardy to zone 4b.
Summer Wine Black Ninebark (Physocarpus opulifolius 'SMNPMS' PPAF, CPBRAF) – Introduced by Spring Meadow Nursery and Proven Winners, this plant has dark purple-black foliage, the darkest of any ninebark, giving it a dramatic look in the landscape. It has a semi dwarf, compact habit and disease-resistant foliage. Hardy to zones 3–7.
Hibiscus SUMMERIFIC 'Holy Grail' PPAF CPBRAF —Introduced by Walters Gardens Inc. the creators called this hardy hibiscus "the holy grail" from the beginning because they knew they had something special. It has dark, near-black foliage of oval shaped leaves. Its blooms are a deep red flower are enormous. It grows best in full sun but tolerates part shade. It is also deer resistant and attracts hummingbirds.
Project EverGreen to hold second annual community event fundraiser
In a fundraising effort for GreenCare for Troops and Delano American Legion, Project EverGreen will host Band Blitz II on Sept. 8, 2018, from 7 to 11 p.m.
It will take place at the Delano American Legion parking lot in Delano, Minnesota and will include live music, food and raffle drawings.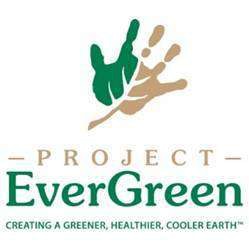 Dick Jonckowski, PA announcer for the University of Minnesota, will serve as emcee for the night and local band, Little Chicago, will headline the event. West Highway will be the opening act along with an appearance from former members of the Delano River Band. Food and beverages will be available for purchase from the Delano American Legion.
"We are so excited for Band Blitz II to bring another entertaining event to Delano to raise money for two important non-profit organizations," said Den Gardner, Delano native and co-chair of Band Blitz II. "We encourage Delano and area residents to join us for another night of fun as we support GreenCare for Troops and Delano American Legion."
Raffle tickets are also available for Toro lawn equipment, including a Toro 22" Personal Pace PoweReverse walk-behind lawn mower, 22" Personal Pace all-wheel drive walk-behind lawn mower, 13" PowerPlex cordless string trimmer/edger with 40V lithium-ion battery and a 24" PowerPlex hedge trimmer bare tool with 40V lithium-ion battery.
Nufarm is the presenting sponsor for GreenCare for Troops with Toro and SiteOne Landscape Supply as platinum partners.
For more information or to purchase tickets to the event, click here.