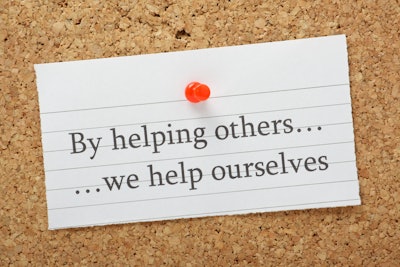 This is part two in a two-part series. Click here to read part one.
---
Marketing budget
Over the years, Ed Castro, CEO of Ed Castro Landscape in Atlanta, Georgia, says he's been asked what the best ways are to go about creating a philanthropy budget and whether or not it dips into the company's marketing budget.
For Castro, he says it all comes down to ensuring that philanthropy is always included in the overall financial plan of the company, and for him, donations are the largest piece of his marketing budget.
Because of the time spent and investment made in his community, Castro says traditional forms of marketing aren't typically necessary for the company. Since they are in the public eye so often and are actively engaging with community members and potential clients, the employees serve as the best marketing technique.
Castro serves on many green industry and charity boards around Atlanta, and through these connections, he is able to tell more people about his business, services and what they can offer clients. This coupled with the number of volunteer hours his company puts in, he says, really allows him the opportunity to not have to market as much as other companies might have to.
"It's a very, very soft sell," he told Jeffrey Scott during a webinar. "I don't think it's an art, I think it's more of a consciousness. You need to be aware of the fact that you're not going in there to sell. I wouldn't put a salesperson in there unless they really believed in that charity, school or whatever that stakeholder is. It's not selling, it's building a relationship."
Through these relationships, Castro says future clients come, but it's all about the slow burn, so be patient.
Return on investment (ROI)
Castro has also encountered many companies through the years that have come to him to say that they tried the philanthropy route and never received any bids or new customers because of it, which led them to cease their charity work.
To those who've asked him what they may be doing wrong, Castro recommends taking a long, hard look at yourself. To be successful with strategic philanthropy, Castro says you need to have the right person with an outgoing personality, the willingness to take a chance and the ability to tackle projects alone.
The tendency can sometimes be "safety in numbers," which keeps people in their comfort zone but can turn clients off from wanting to interact with a large group.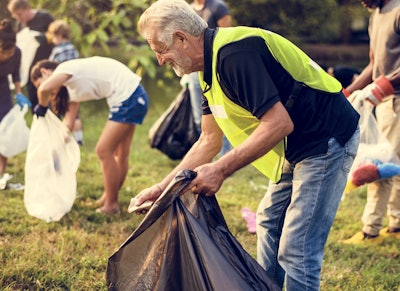 "When you're by yourself and you put yourself out there as an individual, people are much more receptive to you as an individual because they want to help you, they want to connect, they want to welcome you to the crowd and make you included."
For those who've asked him if strategic philanthropy is even worth it for their company, Castro says, once again, it all comes back to your company's vision. If charitable giving speaks to who your company is, what is important to it and what it stands for, he says it's the right thing for you.
"If (the company vision is) in place and you decide to align yourself with some of these opportunities, you're a good fit," he says. "That's where it starts, but then I've found that we need a return on those marketing dollars. We have to convert those impressions into sales."
There does come a time in your company's life when it might not be as financially prudent to have a plethora of irons in the philanthropic fire, and if this proves to be the case for you, Castro says there's nothing wrong with pulling back on the number of charities you partner with to ensure you're still able to get an ROI.
Overall, Castro says that giving back helps in more ways than one. It gives back to your community and those in need, it gets your name out into the community, it shows the community your work abilities, it allows you to network and form relationships and personally, Castro says it gives you a good feeling knowing you were able to help someone.
"Complacency doesn't live in our business," he says. "And if it does, it's short-lived. That's kind of our competitive nature. Whatever that is for you, if it works, keep doing it. Do what makes the most sense to you guys."
EDITOR'S NOTE: This interview was conducted in a webinar hosted by Jeffrey Scott.