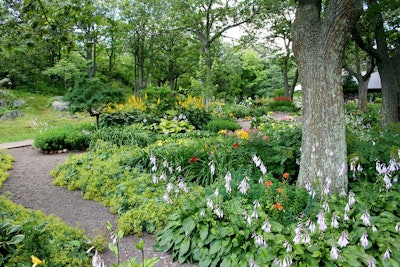 Understanding your client's requirements is akin to walking on eggshells. You don't want to break those shells by misunderstanding the landscape design of their dreams. This is why communication in the business is so crucial.
You have to be on the same wavelength as your client. The question is, how? Strategies that may have worked for decades for you may not be working now. This is especially true as market behavior has changed thanks to internet marketing.
Let's be realistic, though, fretting over this is not going to get you anywhere. Instead, let's dive into what you can do to help your clients describe the landscape of their dreams:
1. Research your client beforehand
As mentioned, market behavior has changed and is in constant flux. Therefore, don't strike this point off your list. Some simple ways to help understand your client better include:
Studying your web analytics and social media to understand your client
Understanding common client concerns by listening and engaging on communities such as LinkedIn and Quora
Using data analytics to understand your customers' key characteristics
2. Ask questions and understand what your client is looking for
Once you have a picture of your customer, no matter how broad, you're a little better prepared for your meeting with your client. Adopt a proactive listening approach. In the initial round, let your client explain what he or she is looking for.
Listening is a crucial part of quality customer service and comprehending your client's dream landscape. It makes your customer feel valued. If you think it's time-consuming, think again. The probability of completing a successful project with an existing customer is 14 times higher than the odds of working with a new customer.
Once you get a rough mental sketch of what your client's envisioned landscape looks like, get to asking questions. Examples of essential questions that you should ask include what color palette the client has in mind, factors that he or she likes or dislikes about their current landscape, how often does he or she entertain guests and so on.
3. Explain the technicalities of the work
By this point, you will be having a fair idea of what your client's ideal landscape is. At this point, you will need to check your understanding of their dream with your client. This will help ensure that you are on the same design page as your client.
Along the way, explain the technicalities involved. Some clients tend to ask for a design that may not be feasible with the lay of their land. In such a case, an outright 'no' can derail your client's hopes.
So, take things slowly and explain the reasons why something isn't possible and other alternatives instead of outright declining their idea. Additionally, present a visual library of works that you have done so that your client can envision how things will look once the work is done.
4. Chalk out a dream landscape plan with them
In this last stage, finalize things with your client. Prepare a rough sketch of what they want and how it should look. Inform your client that you'll be incorporating their feedback at every stage of the process.
Next, work on creating a vision of how the landscape will look and share it with your client. A case in point here is Terra Nova's landscaping services. Using their design software, they create a vision for the yard, which helps clients visualize their yard design and give any corrective feedback beforehand.
Bonus point – Be friendly
If there is one characteristic that can help you ace your chat with your client and understand their dream landscape, it is friendliness. It is one of the key determinants of excellent customer service.
Bain & Company reveals that businesses that deliver better customer experiences make revenues four to eight percent more than their market. Not to mention, customer experience will rank higher than pricing and product by 2020.
Therefore, be friendly and ensure that your customer feels valued and enjoys their experience of working with you. You will also note that the friendlier you are, the more your client will put effort into explaining what their ideal design looks like.
Understanding your client's landscape requirements can be challenging. However, the right steps in communicating with your customer can take you a long way in completing their dream landscape. Don't forget, it all starts before the client even puts their ideas on the table.
EDITOR'S NOTE: This article was written by Valentina Cestari. Cestari is an enthusiast of landscaping and a freelance writer for blogs online. She lives in Canada and loves gardening and DIY home improvement projects.