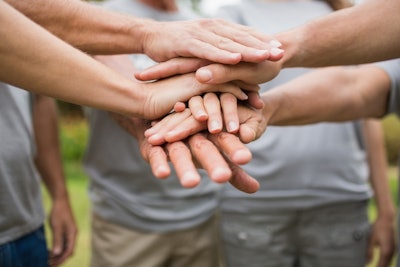 Participating in philanthropy through monetary or service donations, volunteer hours or other methods is something many landscaping companies struggle with for one reason or another.
Sometimes the funds just aren't there for non-business spending, and other times it can just be difficult to get employees on board with donating their time. Regardless of the reasoning, many in the green industry recommend making time for and specifically budgeting for philanthropic endeavors.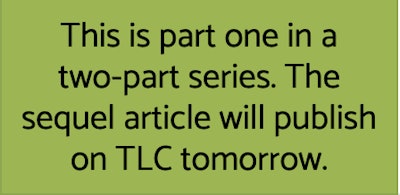 Ed Castro, CEO of Ed Castro Landscape in Atlanta, Georgia, knows the struggle of starting from humble beginnings and rising to the top of the green industry food chain, and through his trials and tribulations, he's learned the importance of participating in philanthropy as a company.
It wasn't until he lost his job toward the beginning of his career that he says he truly learned the importance of giving back to charities. At the time of his joblessness, the group Hands On Atlanta was providing exterior projects in the area. Castro says he volunteered and was named the exterior project coordinator in October of 1992.
"I started developing these projects for them, but I just happened to be working in our community improving peoples' lives," Castro shared with Jeffrey Scott during a webinar. "I met so many wonderful people who became influential mentors in my life."
Strategic philanthropy
Today, Castro says his company is involved with numerous charities and volunteer organizations in the Atlanta area, and he practices something he wished he'd learned a lot earlier on in the business: strategic philanthropy.
"If there's not a strategy behind it, I don't think it's a profitable endeavor," he says. "I think that would be something that you would want to do on your own. But from the business side, getting involved with non-profit organizations, volunteering and helping them lets you show them how this industry can bring benefits to the organizations."
By participating in multiple charities across his area, Castro says his company has been able to establish connections and relationships that now help him in his business life. Through volunteering, Castro says an alignment has been created with what the company does and how it effectively plays out in the community.
When asked how he defines success when measuring strategic philanthropy, Castro says it all starts with creating a core mission for your company.
"Success is definitely measured based on where your firm is and what your goals and what your values are," he says. "So, do those things support your core mission?"
When he first started in this industry, he says there was no core mission for the company, but as they progressed and became more heavily involved in charity work, philanthropy became part of their core mission.
The real strategic aspect of this process, he says, is recognizing that people only have a certain amount of time they can give to philanthropic events, and spreading yourself too thin happens more often than not.
One of the biggest struggles he's noticed over the years is communicating to the public how imperative being outdoors is and trying to actively engage them in the outdoors.
"I think every one of us is in the public health business," he says. "We can cure childhood obesity, we can reduce the incidents of obesity. There are so many things in our environment, that we've created or maintained, that serve people in, I think, a positive way."
While Castro does recommend monetary donations, he also encourages landscape business owners to not make it all about just giving money; there also needs to be personal time and attention put in.
"If we can't put our time behind it and support that with our time and money, then it's probably not a good strategy for us," he says.
Time, money or expertise?
The age-old question surrounding charities typically boils down to, what do you guys really want from me? My time, my money or my knowledge? The short answer, Castro says, is all three.
Charities, he says, are looking for people who are willing to give money, as well as their time and expertise on subjects. The best questions to ask, Castro says, are where will what you give resonate the most and what's going to be the most impactful?
"I'm not interested in just writing a check," he says. "I get nothing for that. So, I don't think that's as much value."
Regardless of where you allocate your funds from in your company budget, Castro says it's imperative that the money for charity always be put in the budget, otherwise it won't happen.
Check back tomorrow for part two of this article, where we'll take a look at your marketing strategy and what the ROI can be for philanthropic endeavors.
EDITOR'S NOTE: This interview was conducted in a webinar hosted by Jeffrey Scott.