As the leader of landscaping company, it can sometimes be lonely at the top.
You often don't have anyone to share your concerns with or bounce ideas off of when you are trying to grow your business to the next level, but that is where peer groups come into play.
"Joining a peer group gets you out of your comfort zone," says Paul Fraynd, co-owner of Sun Valley Landscaping, based in Omaha, Nebraska. "Pushing ourselves is where real growth happens. If you feel stuck and alone, a peer group is a great resource that can help you grow your business and lead a happier, more fulfilled life."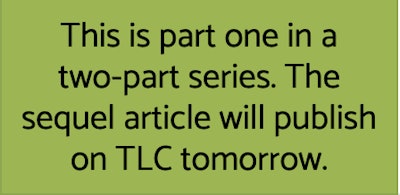 The benefits
Depending on which landscaper you talk to, each one has a different take on what some of the greatest benefits you can experience when participating in a peer group are. Yet they all agree that being part of a peer group is well worth it.
Seth Kehne, owner of Lawn Butler in Knoxville, Tennessee, attended his first peer group in 2012. He says he enjoys how his peer group serves as a form of accountability when it comes to following through with tough decisions.
"It's a group of other people with the same goals that will also call you out when you're doing stuff wrong and will have difficult conversations with you," he says. "A great aspect of that, too, is when someone is not following within their normal values or what they stand for, the peer group will call them out on it."
This was the reason that Fred Peratt, owner of Environmental Enhancements, based in Sterling, Virginia, started attending his peer group over 10 years ago.
"I felt that joining a peer group would give me sort of a board of advisors and help me make better decisions as far as my company was concerned and have a sounding board to say, 'Have you done this before?'" Peratt says.
He says that his peer group helped him avoid costly mistakes. Peratt also says that financially, his peer group provides benchmarks, so he can see how his company is doing compared to other landscaping businesses that offer similar services. They also share best practices amongst one another.
"We talk about how do we recruit, where do we recruit, what do we want to be recruiting as far as the type of employee," Peratt says.
As for Tony Szczechowski, owner of Pro Edge Lawn Care, based in Holland, Ohio, he attended his first peer group in late 2011 looking for answers that other small business owners might have.
He learned quickly that not a lot of people have it all figured out and he found this reassuring that he was not alone.
And aside from the practical business aspects like exchanging ideas, sharing benchmarks and providing accountability, many landscapers also value the camaraderie that comes out of peer groups as well.
"As peer group members, we share everything – personal, health, finance, business, etc.," Fraynd says. "I have learned how to become a more well-rounded person and leader. I have learned how to create personal success that translates into business success. Finally, I have learned that I am not alone. I have friends and brothers that know exactly what I am going through and care about me as a person."
Fraynd has been participating in his peer group since 2015.
Opening up
One of the major keys to a peer group's success is the ability to freely communicate.
If you are going to be tight-lipped and mistrustful of the other members, you will not be able to reap near as many of the benefits listed above.
"You tend to see that in the newer individuals to peer groups that haven't experienced (sharing) as much whereas the individuals who have gone through it (peer groups) numerous times, they understand that you get what you put in," Szczechowski says. "It doesn't help anybody to keep things to yourself if it could help anybody else in the group."
He says that generally, this can be overcome by breaking down those barriers.
"I'd say don't be afraid to be vulnerable," Szczechowski says. "That was one thing that I learned was it's not just me. Just getting over that hurdle, I think, is very important, and then it just comes. The give and take of those peer groups is just amazing."
Kehne says that withholding information is not an issue for his peer group because they are not in the same geographical area to compete against each other.
"We share everything and anything," Kehne says. "With my group, there's nothing off limits."
While not meeting with competitors in the same area helps, Kehne says that if peer group members were high character people, the group could still function, but it might be harder to open up.
Fraynd, likewise, says the desire to keep trade secrets is a non-issue for them because they don't share any markets.
"It's really just about giving to get," Fraynd says. "We share so that others can share with us. I approach all business this way. There are no secrets or magic bullets in business, being closed off only hurts yourself and limits your growth both personally and professionally."
Check back tomorrow for part two of this article, where we'll cover what all to look for when finding the right peer group for you and the drawbacks to consider when participating in a peer group.