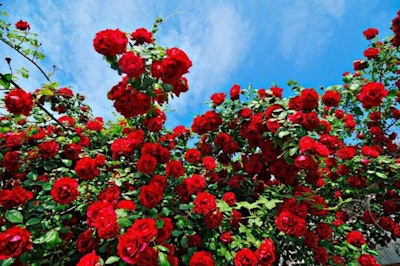 As part of Total Landscape Care's look back on 2018, here are the top 10 stories during the month of February.
10. In the know: A guide to replacing skid steer buckets
One foot on the top of the bucket, the other in the cab, turn around, roll cage down, take a seat, parking break off, ignition engaged, you peer out over the edge of the bucket…dang. There it is.
The cutting edge of the bucket is curled back, worn out and ready to be replaced.
Click here to read the full story.
9. Untapped potential: Increasing diversity in landscape architecture
More often than not, when asked how they got involved in the green industry, many professionals will say something along the lines of "I heard about this while in college," or "I didn't know this was a thing until…"
For Diane Jones Allen, director of landscape architecture at the University of Texas at Arlington College of Architecture, Planning and Public Affairs and a principal landscape architect of DesignJones, LLC, these statements sound all too familiar.
Click here to read the full story.
8. Roses are red, violets are blue: Why red roses are synonymous with Valentine's Day
While Cupid's arrow might not have struck the mass majority of the population today, there's no doubt that people are still celebrating Valentine's Day one way or another.
All around the country and world gifts will be exchanged at high rates today, and according to History.com, approximately 150 million Valentine's Day cards are exchanged each year. Besides sending cards, one of the most popular items sent on this holiday is the rose; more specifically the red rose.
Click here to read the full story.
7. Destruction in the workplace: The dangers of micromanaging
When it comes to work, nothing kills drive and ambition more than a helicopter boss lurking over your shoulder at all hours of the day.
For those unaware of what this means, we're talking about micromanagers. Micromanaging is one of the most detrimental habits authority figures in the green industry can have because it creates an environment of distrust, stress and over-dependence.
Click here to read the full story.
6. Planting between the lines: Utilizing space between pavers
When you take a look at pavers in a landscape, sometimes you may see there are plants present in the gaps between them.
This is done for a number of reasons, whether that be to improve drainage or just add a bit more green to the hardscape. But whatever the reason, it does give you the chance to bring in a few new design elements to your customer's area, such as flowers, fragrances and more.
Click here to read the full story.
5. 2019 Ram 1500 Laramie Longhorn pays tribute to the Southwest
In a fitting tribute to the Southwest, Ram introduced its all-new 2019 Ram 1500 Laramie Longhorn Edition.
Ram's Laramie Longhorn has been a favorite in Texas where it was voted the Luxury Pickup Truck of Texas by the Texas Auto Writers Association two years in a row. Design work on the 2019 Longhorn was inspired by Southwest iconography prevalent in the Lone Star State.
Click here to read the full story.
4. Bobcat expands R-Series excavator lineup with E85 model
Bobcat Company expanded its R-Series excavator lineup with the new E85, which the company says is the largest machine in its compact excavator family.
Redesigned with performance, uptime protection and operator comfort in mind, Bobcat says the 8.5-ton E85 features the distinct design and other cab upgrades as the E32 and E35 R-Series compact excavators introduced in 2017.
Click here to read the full story.
3. How to: Restoring your clients' crape myrtles after they've been murdered
It's that time of the year again and the crape murderers are out in force topping trees and disappearing into the night.
As severe as the name sounds, it is rare indeed that homeowners or professional landscapers are actually topping these plants with malicious intent, but if this practice is continued on an annual basis, the damage will still be done.
Click here to read the full story.
2. Here's the scoop: Diving into pre-emergent herbicide practices
When it comes to applying pre-emergent herbicides, customers can sometimes be split on whether or not this service is necessary or even helpful.
To help shed some light on the subject, experts in the green and chemical care industry have weighed in on how pre-emergent herbicides work, why they are helpful, the equipment required to apply them, when to apply and which myths have merit and which are way off base.
Click here to read the full story.
1. To plant or not to plant: The best time to plant roses
Contrary to popular belief, February and March are excellent times to start planting roses.
Many landscapers will wait until April and May to begin planting roses because this is when the plants are already in bloom, and many nurseries will get their stock of roses in around January and February. But when planted early, like in February and March, rose bushes have the chance to produce roots into the soil, and they will be well settled by the time they begin to bloom.
Click here to read the full story.