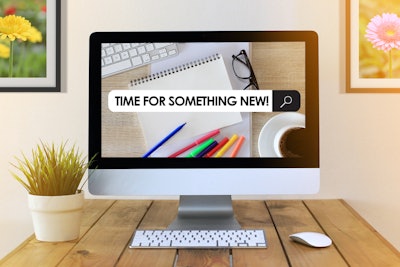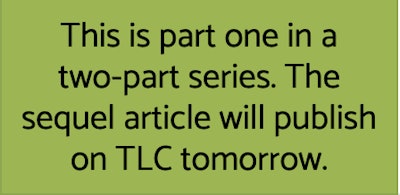 Sticking with the "new year, new you" mentality, now might be an excellent time to revamp and update your landscaping company's website.
Since the new year is sure to bring new clients and new projects, what better time is there to make sure your website is updated with recent articles, photo albums, staff bios, updated security, easy searchability, and more?
Take a look at a few cosmetic and technological tweaks you can make to your landscaping company's website this year to make sure it's eye-catching and appearing in searches that will create more business for you.
Looking good and generating leads
Since mobile searches now take up more than half of all online searches for local businesses, it's imperative that your landscaping company's website have a responsive design.
If your website is hard to read, hard to navigate, or even if it just looks a little odd when viewed on mobile devices, it won't take long before potential customers find someone else's site to view.
Since the green industry is very visually based, it's also important to make sure your site has more than enough high-quality photo and video content to draw clients in and keep them interested.
Whether it's having before and after photos of projects or full photo and video galleries of completed designs, your viewers will enjoy the ability to engage and give them an educated idea of what they will be paying for when hiring your company.
Along with looking good, you have to make sure that the content you're putting on your site will also lead to more clients. Most landscaping companies underestimate how powerful strong web content can be when it comes to generating leads, but with the increasing role technology plays in everyday life, it's one of the easiest ways to bring people in.
Besides having eye-catching and interesting photos and videos online, consider having a blog that can provide viewers with educational content. This gives potential customers valuable information and also adds to your company's credibility.
Contact info and services
If you do start bringing in more customers via your website, you need to make sure they are easily able to contact you. Always make sure that updated contact information is visible on every page of your website, and be sure to give customers as many methods of contact as possible.
Some will prefer calling, some may want to fill out a contact or quote request form and others may opt for emailing or live chatting with someone, but regardless of what the communication type is, try to give as many options as possible.
Another handy thing to keep in mind is to make your company's phone number a clickable button online, as it will come in handy for those using their mobile phones. Also, consider including a detailed map of your service area to make sure your interested customers live close enough to you.
Calls to action and credibility
Calls to action (CTA) are what will prompt online visitors to do what you want them to do, whether that's calling for services, filling out a form or entering their email address.
Having keywords and phrases in bold text that will draw attention and inspire visitors to take action is more beneficial than simply hoping they will click without any encouragement.
The last bit of advice on the aesthetic side of your website revamp comes down to how credible your company seems when compared to the quality of your website.
Within seconds of clicking on your site, viewers will make a snap decision about whether or not your company seems like a legitimate landscaping company and how good your services will be based on the layout and design of your site.
If your website has old photos, outdated contact information, a blog that hasn't been updated in months or multiple spelling and grammar mistakes, there's a good chance you'll lose business.
Another way to help boost your credibility is to include customer reviews and testimonials on your site. You can make these seem more substantial by also including before and after pictures, the testimonial and a short description of the services you provided.
Check back tomorrow for part two of this article, where we'll take a closer look at how your company can get noticed online and stay secure against cyber attacks.