The National Association of Landscape Professionals (NALP) announced its partnership with AXIS Insurance and Rancho Mesa to offer NALP members a competitive risk management option backed by industry expertise and a dedicated service team.

NALP says the package insurance program will provide coverage on general liability, commercial auto, property, crime and inland marine.
The program also includes:
NALP and accreditation premium discounts
Direct bill, monthly GL reporting pay plan and monthly pay on all over coverage
Landscape services workmanship error (property damage included)
Pesticide and herbicide coverage
"This program was developed to provide NALP membership a very competitive package insurance product while encouraging the professional landscape community to engage in NALP, its accreditation programs and the many other benefits the association has to offer," says Jason DeSarle, vice president of membership and marketing at the NALP.
NALP says the program is managed by AXIS Insurance and Rancho Mesa Insurance. AXIS Capital says it underwrites policies that are backed by the financial strength and solid claims-paying ability of the AXIS insurance companies.
For more information, click here. For questions, or to sign-up, email landscape@ranchomesa.com, or call program manager Drew Garcia at 619-937-0200.
Earth & Turf Products announces new model of topdresser
Earth & Turf Products, LLC has recently announced its model 60SP, which the company says is an economical, maneuverable, self-propelled topdresser.
The company says it features easy loading into its 6.7 cu. ft. hopper with a maximum load weight of 650 lbs. Earth & Turf adds that optional loading chutes will increase capacity for lighter materials such as compost, and the company adds that a wide-spread beater produces an even spread pattern up to 42 inches wide.
Powered by a 190cc Briggs & Stratton, 875 series, 6.5 HP engine, the company says the 60SP drive is by CV belt, forward and reverse.
WorkWave appoints David Giannetto as COO
WorkWave recently announced the appointment of David Giannetto as chief operating officer, based in the company's Holmdel, New Jersey, office.
The company says his extensive experience across software-as-a-service (SaaS), cloud service, performance management and emerging technology will allow him to further align the WorkWave functions that touch customer needs in a strategic way.
This, WorkWave says, will enable the company to continue to enhance its customer experience while also delivering innovative and forward-looking solutions to the service industry.
"I am thrilled to welcome David to our leadership team," says Marne Martin, CEO of WorkWave. "With more than 25 years of bottom-line responsibility growing business-oriented service and technology companies, his arrival will enable us to continue to grow as a company, while providing the service industry with best-in-class SaaS solutions. The insights and expertise he brings to the table will help further our position as the dominant SMB SaaS solution for the pest vertical and other service industries."
"I am really looking forward to joining a company that has such tremendous potential across the SaaS software space," says Giannetto. "My goal is to ensure that we as a company are delivering innovative and versatile technology solutions that exceed the needs of field service companies, while also developing strategies that will support company growth and success across departments and functions."
The Harvest Group announced this year's monthly webinars
To help companies and employees reach their full potential, the Harvest Group has announced its 2019 webinar series schedule.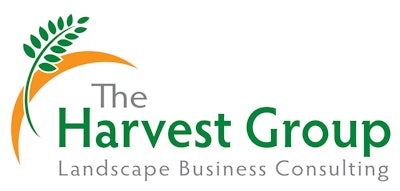 Hosted by the Harvest Group – Bill Arman; Ed Laflamme, CLP; Steve Cesare, Ph.D.; Fred Haskett, LICM; Alison Hoffman, Chris Darnell and Cindy Code – the webinars feature management and growth strategies learned from years managing and growing landscape businesses.
March 25: Lead Generation – Old and new school lead generation practices to take your company to the next level. Presenters: Ed Laflamme and Chris Darnell
April 29: Learn How to Grow Great Account Managers –Your account managers are the lifeblood of your company. Developing their skills will not only help them flourish but will lead to the overall success of your company. Presenters: Fred Haskett, Bill Arman and Ed Laflamme
July 22: To H2B or Not 2B – Ideas and Alternatives for Finding Your Work Force –Are you willing to gamble your business on the volatile H2B program? It may be wise to consider alternatives rather than be held hostage to a program that might not come through. Presenter: Fred Haskett
August 19: Job Sequencing: A High Impact Process for Profitability – First, next and last…consider the steps that lead to efficiency in job scheduling, which in turn leads to increased productivity and profitability. Learn how. Presenter: Fred Haskett
September 23: Websites that Produce Results – Your business website is the face of your company. Creating content that engages your customers and prospects will increase your traffic and generate leads. Presenters: Chris Darnell and Cindy Code
November 18: Work your Plan for Success– Success doesn't happen by accident! It takes a plan – and consistent execution of your plan – to see results. Presenters: Ed Laflamme, Bill Arman and Fred Haskett
December 16: You bought a company, now what? Blending two companies takes time and thoughtfulness. Learn strategies to simplify the process and avoid potential pitfalls. Presenters: Alison Hoffman and Steve Cesare.
All webinars run from 1:30 to 2:30 p.m. EST.
The webinars are $97 each, or they can be listened to for free by joining the Harvest Way Academy. The company says the Harvest Way Academy helps contractors build a successful company without working themselves into the ground.
Interested individuals can join the academy for $10 the first month and $30 each month afterward. All webinars are recorded and archived, and gold members of LCIS also receive free access to these webinars.
To register, click here.
Michelin launches new tire for small business owners and commercial fleets
Michelin North America, Inc. announced the launch of its new Agilis CrossClimate tire that the company says is designed for today's small business owners and commercial fleets.
The company says this tire was designed specifically for ¾- and 1-ton pick-up trucks and vans used in commercial applications, as well as for European van platforms that have become popular in the North American market.
Michelin says the following vehicles are seen increasingly in applications such as:
Local and parcel delivery fleets
Food and beverage and temperature-controlled vehicles
Telecom and utility fleets
Trades, including landscaping, plumbing, electrical, HVAC, pest control and other trade fleets
Available April 1 in the U.S. and Canada, Michelin says the Agilis CrossClimate tire is available in 16 light-truck (LT) sizes for passenger-vehicle platforms, such as the Ford F-Series, Ford Econoline, Chevrolet Express, Chevrolet Silverado, GMC Sierra, Dodge Ram 2500 and Mercedes Sprinter.
Michelin says five C-metric sizes are available for lighter-duty commercial vehicles such as the Ford Transit, Ram ProMaster and Nissan NV200. The company says the tires have the following features:
Durability over extended mileage
Towing and hauling heavy loads with confidence
Improved protection from impacts, punctures and aggressions
All-weather (or all-season) performance for year-round rough work conditions, as well as wet braking in high-stress applications
"Today's local fleets demand a product to meet their specific commercial needs, and the Agilis CrossClimate tire is our most durable tire for heavy-duty light trucks and for lighter commercial applications," says Adam Murphy, vice president of B2B marketing for Michelin. "Through engineering and innovation, Michelin has developed a tire that lasts longer under heavy loads, and also offers shorter wet-stopping distances and better snow traction than other leading competitive commercial tires."
The company says the Agilis CrossClimate tire is engineered with multiple innovations, such as:
MaxPressure profile optimizes the tire footprint for better wear life under high pressure, heavy loads, high torque and stop-and-go driving. Additionally, the distinctive StabiliBlok design provides wider and longer tread blocks that resist extreme torque while providing relatively cooler operating temperatures under full loads and at high speeds. The company says the Agilis CrossClimate LT-metric tire lasted up to 19 percent longer under heavy loads than the three leading competitors' comparable commercial tires.
SipeLock provides hundreds of biting edges for improved wet and snow traction without sacrificing tread-block stability. On wet pavement, Michelin says the Agilis CrossClimate C-metric tire stopped up to 24 feet shorter and the LT-metric tire stopped up to 21 feet shorter than three leading competitors' comparable commercial tires. On snow-covered roads, Michelin says the Agilis CrossClimate tire demonstrated better snow traction than three leading competitors' commercial tires.
CurbGard sidewall protectors resist curb scrubbing in urban environments. This tire has more than twice as much nylon reinforcement as the Michelin Defender LTXM/S for improved sidewall strength and durability.