Kirstjen Neilson, security secretary for the Department of Homeland Security (DHS), recently announced that it approved the release of 30,000 additional H-2B visas for 2019 returning seasonal workers seeking to enter the United States lawfully to perform seasonal non-agricultural work. These additional visas add to the initial cap of 66,000 visas set by Congress for the fiscal year (FY).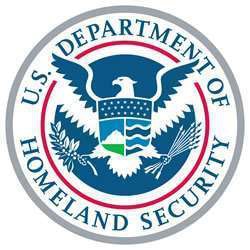 "After consultation with Secretary (Alexander) Acosta and carefully weighing several factors, including whether U.S. workers may be harmed, and impact statements from your constituents, Secretary Nielsen has decided to allocate an additional 30,000 H-2B visas for the remainder of fiscal year 2019," a statement from the Office of Legislative Affairs at the U.S. DHS says. "Further, this supplemental visa allocation will be available only to applicants who have held H-2B status in at least one of the past three fiscal years (2016, 2017 and 2018). Details on eligibility and filing requirements will be available in the temporary final rule and on uscis.gov when the final temporary rule is posted for public inspection."
According to Andrew Bray, vice president of government relations for the National Association of Landscape Professionals (NALP), says the association is glad for this increase, but he believes there still needs to be a long term solution to enable H-2B users to forecast and plan accordingly.
"We thank the Department of Homeland Security, Department of Labor and President Trump for their commitment to seasonal workers and employers and for supporting businesses across the country that rely on this program," the National Hispanic Landscape Alliance (NHLA) said on Twitter. "While this decision is an important step, they are still far fewer visas than needed. The NHLA will continue to work with industry leaders, organizations and members of Congress to bring change to this essential program."
For the past two years, Neilson allowed 15,000 additional H-2B visas, which was coupled with a returning worker requirement. This means that only those H-2B visa holders who have held visas in the past three years are eligible to participate in the 30,000 allotment.
"Congress is in the best position to know the 'right' number of H-2B visas that American businesses should be allocated without harming American workers," a statement from the Office of Legislative Affairs, DHS says. "DHS is committed to ensuring that our immigration system is implemented lawfully and that American workers are protected. We look forward to working with Congress so it can set an appropriate numerical limitation moving forward."
The U.S. Citizenship and Immigration Services (USCIS) says it has received enough petitions to meet the congressionally mandated H-2B cap for the second half of the 2019 FY. The USCIS says that Feb. 19, 2019, was the final receipt date for the new cap-subject H-2B petitions requesting an employment start date before Oct. 1, 2019.
The USCIS says the number of beneficiaries they received petitions for surpassed the total number of remaining H-2B visas available for the H-2B cap for the second half of FY 2019.
"In accordance with regulations, USCIS determined it was necessary to use a computer-generated process, commonly known as a lottery, to ensure the fair and orderly allocation of H-2B visa numbers to meet, but not exceed, the remainder of the FY 2019 cap," the USCIS says online. "On Feb. 21, USCIS conducted a lottery to randomly select petitions from those received on Feb. 19. As a result, USCIS assigned all petitions selected in the lottery the receipt date of Feb. 22. Premium processing service for petitions selected in the lottery also began on that date."
The USCIS says it continues to accept H-2B petitions that are exempt from the congressionally-mandated cap, such as current H-2B workers in the U.S. petitioning to extend their stay and, if applicable, change the terms of their employment or employers; workers performing labor or services in the Commonwealth or Northern Mariana Islands and/or Guam from Nov. 28, 2009, until Dec. 31, 2029; and fish roe processors, fish roe technicians and/or supervisors of fish roe processing.