Kubota has a new series of compact tractors with the B2301 and the B2601 as the first of the B01 Series.
The company says this series is ideal for both the first-time operator and seasoned professional, as it combines its power with versatility and easy-to-operate design.
"The B01 Series pays tribute to Kubota's long history of delivering quality and value to our compact tractor customers," says Jacob Sherman, Kubota product manager, compact tractors. "This new series is the essence of flexibility and ease-of-use, with many features such as the Swift-Tach front-end loaders with one-lever quick coupler, and drive-over mid-mount mower decks. This series truly offers a compact tractor that can handle real work, every day, easily and effortlessly."
The B2301 and B2601 offer 20.9 and 24.3 horsepower, respectively. They are powered by liquid-cooled Kubota engines, which provide power, high torque and cleaner emissions. The B01 Series models both feature the Goodyear R14T crossover tire, with a new hybrid tread design, and is only offered on the Kubota BO1 Series compact tractor.
The new compact tractors can switch from mowing lawns to light construction or landscaping jobs with the single lever quick coupler that allows for speedy changing of attachments without the mess of hydraulic oil spilling. The quick coupler is compatible with the LA435 Swift-Tach Loader, that operators can remove in less than 70 seconds all while still on the machine.
Some of the implements and attachments it can use include a landscape rake, mower deck, rear-mount snow blower, post hole digger and BH70 backhoe.
ASLA names participants of seventh annual diversity summit

The American Society of Landscape Professionals (ASLA) hosts a summit every year to address a lack of diverse representation, mainly from African American and Latinx populations.
This year's summit will be held May 17-19 in Washington D.C.
"We must distinguish our profession as the leader in zero tolerance for any discrimination in our practice," says Shawn T. Kelly, ASLA president, FASLA. "I have confidence in the trajectory of our profession to move the needle forward."
Seventeen landscape architects were selected from across the country to help address the challenges of diversifying the profession. The application pool for 2019 was described as especially competitive this year with the number of applications being one of the highest since the program's inception.
This year's participants are:
Patricia Algara, BASE Landscape Architecture
Valerie Aymer, Cornell University
Irene Compadre, Arbolope Studio
Aiman Duckworth, Biohabitats, Inc.
David Garce, GSBS Architects
Kendra Hyson, Neighborhood Design Center
Masako Ikegami, SWA
Kenneth Kokroko, SmithGroup
Gloria Lau, HNTB
Brian McCormack, McCormack
Gabriel Diaz Montemayor, The University of Texas at Austin
Briana Outlaw, Sasaki
Andrew Sargeant, Olin
Jessica Soleyn, AECOM
Ramiro Villalvazo, Consultant
Gaylan Williams, Dana Brown and Associates
Cheeneng Yang, City of St Paul
Greenworks launches "Green Generation" community group
In celebration of Earth Day, Greenworks Tools, battery-powered outdoor equipment manufacturer has launched its Green Generation community.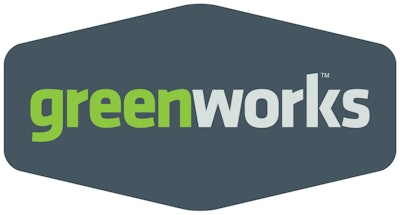 Green Generation is meant to be a community for landscape veterans, DIYers, lawn care pros and first-time tool owners to ask questions, show off projects and support 'Random Acts of Greenworks.'
To get the movement started, Greenworks employees celebrated Earth Day with community service projects across the Southeast. Greenworks is also running its '8 days of Earth Day' from Monday, April 22 to Monday, April 29 with special offers on its lithium-ion battery powered equipment.
"At Greenworks, we are passionate about doing good in our community, and empowering our consumers to make an impact around their homes and in their communities as well," says Mark Sewall, director of marketing. "All of Greenworks tools are gas-free products that produce zero emissions, making Earth Day the perfect celebration for kicking off the Green Generation community. Importantly, this movement is not a once-a-year program. We will be growing our Green Generation family throughout the year, providing valuable information to its members while making an impact and having fun. We're really excited to bring together this group of like-minded individuals, and we hope that you'll join us!"
Belgard completes paver installation for Nashville Zoo
Belgard, paver and wall product provider, worked with the Nashville Zoo and Peffen Cline Masonry Group on the entrance of the zoo's Tiger Crossroads Exhibit.
Originally built in 1989 as a black bear exhibit and then home to Bengal tigers until 2015, the Tiger Crossroads Exhibit was in desperate need of innovation. It now houses Sumatran tigers.
"We are very excited to have Sumatran tigers here at Nashville Zoo and to share their conservation story," says David Oehler, Nashville Zoo vice president. "With less than 400 individuals left in the wild, it is extremely important to have our guests see these magnificent animals up close and to provide information on how to protect the tigers' remaining habitat."
The installation began in March 2019 and Belgard installed 4,500 square feet of its Urbana Paver. This is the company's second project with the Nashville Zoo. Belgard says that it selected Urbana and the Driftwood color blends, as it went well with the rest of the Tiger Crossroads Exhibit.
The new exhibit opened to the public on Friday, April 12, 2019.
Landscape Go website launches today
The website Landscape Go officially launched today. The nationally syndicated platform is designed to connect residential and commercial property owners with landscape professionals in their surrounding areas.
"We are extremely excited to present the landscaping industry with a high-quality platform that is effective and affordable for industry professionals, and extremely easy for people seeking industry professionals," says Andrew Fears, creator, owner and CEO of Landscape Go.
Landscape Go serves a number of niches in the industry including lawn maintenance providers, landscape architects, grading specialists, landscape contractors, pool builders, brick masons, wholesale and retail plant nurseries, fountain experts, irrigation specialists and sod farmers.
"We were tired of the misrepresentation of the landscape industry by other online platforms," Fears says.
Landscape Go allows users to find professionals with ease and specifically caters to landscape industry professionals and property owners looking for them. Click here to learn more.
Agromin now offers Dr. Earth soil products
Agromin, a manufacturer and supplier of soil products made from recycled organic materials, has been named a new dealer for Dr. Earth soil products.
The products available include soil amendments, potting soils and barks. These items can be purchased by calling in an order to 1-800-247-6646 or visiting the company's headquarters at 201 Kinetic Drive in Oxnard, California, or composting facility at 6859 Arnold Road in Oxnard, California.
"We are thrilled to be able to work with Dr. Earth to offer top quality organic soil products that are good for the earth," says Bill Camarillo, CEO of Agromin. "Dr. Earth shares our commitment to protecting and preserving the environment, and we view sustainable collaborations like this one as the key to a better future for our planet."
Agromin also produces its own organic soils and amendments. Each year, Agromin converts approximately 500,000 tons of recycled organic material like leaves, lawn clippings and food waste into fertile soil used in agriculture, landscaping and home gardens.