Any family business is going to have its ups and downs but what about those owned by siblings? The bond between brothers may not be easily broken but are they the best choice for a business partner?
Total Landscape Care talked to three different companies owned by brothers and they shared insights on what it's like working with their sibling.
How it all started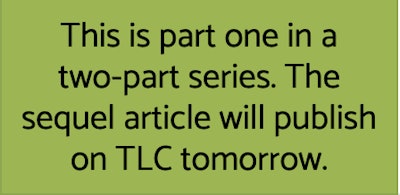 For Weller Brothers Landscaping based in Sioux Falls, South Dakota, brothers Cole and Brent were 16 and 15 years old, respectively, when they started mowing lawns together in 2001. Since then, their business has grown to the point that they have recently opened a new branch in Rochester, Minnesota, and Cole says the dynamic has changed over the years.
"I would tell you that now that we've got a bigger organization, it's easier," Cole says. "It helps that we were in it from day one together. We've seen the company grow."
Brothers Andrew and Daniel McCurry also started working together in the summers as teenagers, but it wasn't until 2006 that they formed Father Nature Landscapes based in Tacoma, Washington.
When Daniel moved to Birmingham, Alabama, he started another Father Nature branch in 2009. Eventually, Andrew moved to Birmingham as well to work alongside his brother once more.
Nickens Lawn & Landscape based in New Athens, Illinois, started out a little differently with Alex Nickens launching the business by himself in 2012 while he was in high school. During college as his business started to grow, Alex decided to focus on running his company full time.
His brother Nick joined the company three years ago after not being satisfied at his previous job as an assembly mechanic.
"I knew that if I was going to hire somebody, they had to be someone that I knew I could trust," Alex says. "So, that immediately basically took it down to nothing. So, I was kind of at the point where I was waiting for somebody to come to me looking for a job. And at the time, we were both still living at home. So, we saw each other every day still and talked all the time. We've always been really close. And he knew where I was at and I knew where he was at. Finally, he said, 'Let's do it.' At the time, we were kind of scared that we weren't going to have enough work. But I can honestly say since the day that he came on, we've never had that problem."
Work dynamics
When it comes to work dynamics, these companies are able to succeed thanks to both siblings understanding their roles and each other's strengths and weaknesses.
In the Weller Brothers organization, Cole serves as the CEO and manages the Sioux Falls branch, while Brent serves as the COO and is managing the newly opened Rochester branch.
"He's definitely more logistics and operations minded, if you will," Cole says. "I focus more of my time now on building the team and identifying the direction of the company. We think that culture filters from the top down. An ongoing part of my day to day tasks is making sure that we're instilling our culture in all of our employees, both new and guys that have been here for a while."
Cole says his expertise lies in high-level decision making and setting the company's vision. While Brent is currently focusing on getting the new branch up and running, Cole says he is particularly good at holding others accountable.
"Frankly, what probably is my favorite part about working with him is he's got a mind that I don't have, right?" Cole says. "He likes operations. He likes overseeing that. He likes logistics. He likes finding operational efficiencies, where my mind is big picture vision thinking."
The McCurry brothers have a similar setup with Daniel as the CEO and Andrew as the COO. Each title helps the other know where their jurisdiction is.
"It makes it where we get along because I know where the black and white line is," Daniel says. "And he knows where my black and white line is. And the only time that we fight, and we do fight, is when one of us tries to get the other lane and it does not happen very often."
Whenever one of these rare disagreements occur, Daniel says the best course of action is to simply work it out.
"We talk straight," Daniel says. "There's nothing hidden. I think when you hide things in conversations, resentment starts to build up and then serious problems build. Extreme clarity without conviction is the best way to get to the other side of the conversation."
Andrew says that while Daniel is focused on the craftsmanship of the work, he concentrates on making sure the business is profitable. They run their jobs very differently, according to Andrew.
"It's good having the push of Andrew in production and keeping up with everybody's man-hours," Daniel says. "He encourages a culture of keeping up with man hours and how we are material versus budgeted. And I'm going to be encouraging everybody on the team, making sure that everything that they touch is something that we're going to be proud to leave a legacy of. And so, I think the yin and yang is needed on both sides."
Since Nickens Lawn & Landscape is just Alex, Nick and their new part-time secretary at the moment, Alex says they both wear 12 hats and whatever needs to be done, they get done without worrying much about job titles. Bidding is the only task Nick hasn't taken on yet, but Alex plans to go about training him in that over time.
"We work really well together whenever we're on the same page," Alex says. "Sometimes we're both kind of bullheaded, can be at least, so we can butt heads sometimes. But anytime we don't agree, it's because we want the best. He's better at certain things, and I'm better at other things. So, we can complement each other. But like anybody, it's not perfect, but we get along and we make it work."
When it comes to balancing their work and family life, Alex admits there's not much separation for them between work and family. Part of this is due to the fact that until just recently, they have always lived together, and the business has been run out of their home as well.
The McCurrys say they make an effort to separate their work time from when they just want to be together as brothers.
"We just typically try to protect that time from not allowing work elements to come into that conversation," Daniel says. "And if they do, I feel like we're pretty good at reading off each other of when it's not okay to talk about what employee didn't show up to work or did, or when is it appropriate to talk about what are our favorite bourbons, or hiking or something."
Separating work and family life isn't much of an issue for the Weller brothers now with Brent in another state, but Cole says it was harder when the two were still riding around in a truck together.
Check back tomorrow for part 2 of this series, where we'll look at these brothers' advice on going into business with a sibling.