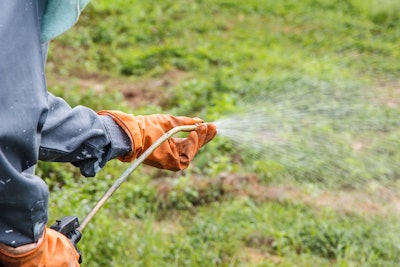 With the burgeoning debate against glyphosate still in full force, Bayer AG has announced that it will pump approximately $5.6 billion (5 billion euros) of its research and development budget into alternatives to its weed killer glyphosate over the next decade; the company is currently battling more than 13,000 lawsuits claiming the herbicide causes cancer.
Recently, the Environmental Protection Agency (EPA) announced that a final interim determination on the review of the herbicide glyphosate has been reached.
"EPA has found no risks to public health from the current registered uses of glyphosate," EPA administrator Andrew Wheeler said in an online press release. "(The) proposed action includes new management measures that will help farmers use glyphosate in the most effective and efficient way possible, including pollinator protections. We look forward to input from farmers and other stakeholders to ensure that the draft management measures are workable, realistic and effective."
The EPA reached this determination after conducting extensive human health and ecological risk assessments, and the interim final determination follows the publication of a draft assessment on glyphosate in 2017, which the EPA says also did not find glyphosate to be harmful to public health when used in accordance with label instructions.
According to Science Direct, glyphosate is the most widely used broad-spectrum systemic herbicide in the world. Researchers with Science Direct conducted a meta-analysis that included five case-control studies and the most recent update of the Agricultural Health Study (AHS) cohort published in 2018.
They concluded that when using the highest exposure groups when available in each study, the overall meta-relative risk of non-Hodgkin's lymphoma (NHL) in glyphosate-based herbicide (GBH)-exposed individuals was increased by 41 percent.
To try and ease the growing concerns about this chemical, Bayer says it will seek more public feedback during the coming safety certification process in Europe. Bayer adds that they want to offer farmers new products to combat weeds while standing behind Monsanto's Roundup weed killer.
"While glyphosate will continue to play an important role in agriculture and in Bayer's portfolio, the company is committed to offering more choices for growers," Bayer says in a statement.
Currently, the company says it is working to fix its public image as it battles litigation in the United States and other countries such as Australia. According to Fortune, last month a German company suffered a third straight trial loss over claims that exposure to Roundup had caused cancer.
These claims, Fortune reports, prompted some analysts to raise their estimates for settling the litigation to as much as $10 billion.
Bayer says it's struggled to deal with the negative outlooks that have come from the litigation surrounding Monsanto, and last month, Bayer hired the law firm Sidley Austin LLP to investigate a surveillance project that the U.S. company launched against European reporters and policy makers.
In Europe, Bayer and other companies that sell glyphosate-based products will need another review in order to keep selling the chemical in the region after 2022, and the last round ended in a re-approval for just five years.
In the European Union, Fortune says that re-registration for glyphosate is due to start later this year, and Bayer says the process this time will include not only public review, but also review from scientists, journalists and non-governmental organizations to contribute to its scientific preparations.
Fortune reports that a U.S. judge overseeing federal lawsuits has appointed high-profile mediator Ken Feinberg to lead settlement talks over the herbicide litigation, and the next case will go to trial in August in St. Louis, Missouri, a district that Fortune says is close to Monsanto's headquarters but is also considered friendly to plaintiffs.