ASV Holdings, Inc. announced that at a special meeting of stockholders held previously, ASV's stockholders voted to adopt the merger agreement pursuant to which ASV will be acquired by Yanmar America Corporation in an all-cash transaction, which was first announced on June 27.
There were 7,998,119 shares voted in favor of the proposal to adopt the merger agreement, representing approximately 80.7 percent of the outstanding shares of ASV's common stock entitled to vote at the special meeting and approximately 99.9 percent of the shares voted at the special meeting.
ASV says they will file the final voting results with the Securities and Exchange Commission on a current report on Form 8-K. Under the terms of the merger agreement, ASV says each share of ASV common stock will be converted into the right to receive $7.05 in cash, without interest.
The company says the transaction is expected to close on Sept. 11, subject to customary closing conditions. Upon the closing of the transaction, ASV says its common stock will be de-listed from the Nasdaq Capital Market.
BrightView acquires Pro Scapes Inc.
BrightView Holdings, Inc. recently announced the acquisition of Pro Scapes Inc.; terms of the transaction were not disclosed.
Pro Scapes began as a one-man operation in the mid-1970s. Under the leadership of founder Rick Kier and his wife, Karen L. Kier, the company grew to become a leading grounds care provider in central New York.

The company says it and its approximately 150 employees are committed to providing high-quality grounds maintenance, snow removal and irrigation services to their customers across commercial and industrial properties as well as upscale condominium complexes in Onondaga County.
Pro Scapes says its strong relationships have been built on the company's reputation for safely and reliably performing high-quality work for its customers.
"We are excited to welcome Pro Scapes, its employees and their customers to BrightView," says Andrew Masterman, BrightView president and chief executive officer. "Over the years, they have invested in developing operational processes, customized technological solutions and employee training programs that fueled their steady historical growth. In addition to bringing our best practices to bear in the strategically attractive market of Central New York, I am certain that BrightView's existing operation will learn many of Pro Scapes' secrets for success, especially in their snow removal business."
"BrightView's national presence and formidable resources open the door to exciting long-term opportunities for our team members and our customers alike," says Rick Kier. "I look forward to seeing the teams leverage our shared, customer-centric strategy, use of cutting edge tools and techniques and commitment to employee development to drive future growth."
Big Tex rolls out updates in dump category
This season, Big Tex says it's rolling out several updates across its dump category, including a new length for the popular 90SR model, and upgrades that add greater functionality to existing models.
Now available in a 12-foot length, the company says the updated 90SR offers consumers more cargo area at a highly attractive price point. This light-duty dump trailer, Big Tex says, is perfect for users looking to haul mulch, dirt, gravel and other loads.
Big Tex says notable features include a single-ram hydraulic lifting system, structural square tubing top rail, locking pump box, interstate battery with onboard charger, double rear doors and an optional ramp package.
Additionally, Big Tex says it has upgraded its 50SR, 70SR and 90SR model dump trailers to increase versatility, durability and functionality across the lineup. The company says that all Big Tex single-ram dump trailers will now come standard with onboard battery chargers, a structural square tubing top rail and integrated stake pockets.
"The upgrades to our dump lineup are features that customers have been requesting," says vice president of sales Johnathan Bradley. "We are committed to producing trailers that satisfy the specific demands of our end users while ensuring they get maximum value for their hard-earned dollars, and we're pleased to equip our dealers with new and exciting offerings to help empower their success."
Case Construction Equipment announces 2019 Diamond and Gold Dealer award winners
Case Construction Equipment has named its 2019 Diamond Dealer and Gold Dealer award recipients as part of its North American Construction Equipment Partnership Program.
The company says these awards recognize dealerships across the UA and Canada for excellence in five categories including sales performance, marketing and communications, product support, parts support and training.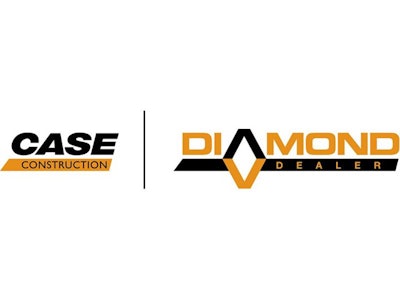 The 2019 Diamond Dealer award winners are:
ASCO Equipment (Texas)
Beauregard Equipment Inc. (Maine, Vermont, New Hampshire)
Crawler Supply Company (Louisiana)
Groff Tractor (Pennsylvania, Maryland, New Jersey)
HiTrac (1974)(Winnipeg, Manitoba)
R. Brisson Equipment (Ontario)
Kucera Group (Ontario)
Longus Equipment Inc. (Quebec)
McCann Industries Inc. (Illinois, Indiana, Michigan)
Medico Industries Inc. (Pennsylvania)
Nueces Power Equipment (Texas)
Redhead Equipment (Saskatchewan)
State Equipment Inc. (West Virginia, Kentucky)
The 2019 Gold Dealer award winners are:
Eagle Power & Equipment (Delaware, Pennsylvania)
Lawrence Equipment (Virginia)
Maritime Case Ltd. (New Brunswick)
Monroe Tractor (New York, Massachusetts, Connecticut)
RPM Machinery (Indiana)
"Our 2019 Diamond Dealer and Gold Dealer award winners have all shown a commitment to further developing the Case brand in North America, as well as a continued dedication to providing the ultimate ownership experience for Case customers," says Brian Weisbaum, director of dealer development — North America, Case Construction Equipment. "We congratulate this year's winners and will work with them, and our entire dealer network, to further support all equipment owners throughout North America."
Tidewater Equipment joins Case Construction's dealer network
Tidewater Equipment has joined the Case Construction Equipment dealer network and says it will represent the manufacturer in 42 counties spanning western and southern Georgia.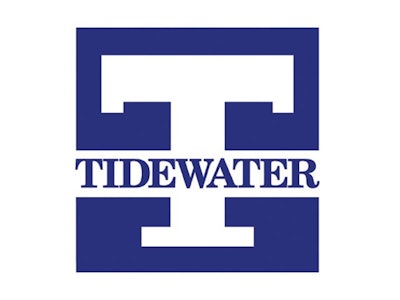 The dealer says it will sell and service Case equipment out of its Tifton, Smithville and Pinehurst locations, serving the landscaping, general construction, forestry and agricultural markets.
"The southeast is growing; it's critical to the construction market now and for years to come, and Tidewater provides us a strong and established partner to support Case equipment owners in the region," says Brian Weisbaum, director of dealer development — North America, Case Construction Equipment. "They've fully embraced our work by supporting causes we believe in such as Team Rubicon, and the leadership, sales and service staff give Case a new and reliable partner in the region."
"Case is an iconic American brand with a strong history that builds upon proven equipment lines and continuously finds new and innovative ways to provide value and efficiency," says Jackie Fleetwood, general manger, Tidewater Equipment. "This is a great new expansion for us, and will allow us to better serve forestry, construction and agricultural operations throughout our territory with a more complete line of equipment to spur their business growth."
Sennebogen tree care machines head off-road with crawler model
Sennebogen has introduced the 718 R-HD, a track-mounted model of the same purpose-built machine.
The company says the 718 R-HD delivers all the popular features of the 718 M, trading in the rubber-tired undercarriage for crawler tracks. The company says the track mount opens a wider range of applications and business opportunities for tree care specialists, with increased soft soil mobility and greater stability on slopes of uneven terrain.
The company says both models feature a boom and stick with a 43 ft. reach, fitted with a rotating hydraulic grapple saw. Sennebogen says operators are able to grip, cut, trim, sort and stack tree limbs from the safety of the machine's elevating maxcab, which the company says can rise to an eye-level height of 18 ft. to afford a clear view of the work area and the surrounding jobsites.
The company also says the cab can tilt back 30 degrees to allow operators a comfortable up-look when working with trees that could be up to 70 ft. tall.
The company says the 718 M excels at urban and roadside tree care and can quickly transport itself between jobsites, and the 718 R-HD can turn its focus to off-road applications such as right-of-way maintenance for utility companies or land clearing for construction developments.
Sennebogen says the compact size of the 718 R-HD, weighing under 44,000 lbs., is convenient for trailering to jobsites with no highway waivers required.
The company says the 718 R-HD eliminates tree climbing from the job as well as any need to rig ropes to the trees or to haul cut limbs to a sorting area. With a 3,700 lbs. lifting capacity at maximum horizontal reach, 43 ft. and 12,000 lbs. at maximum vertical reach, 48 ft., the company says the 718 R-HD can cut and move the wood in larger sizes as well. The company says the grapple saw can even cut branches and feed them into a chipper in a single motion.
The company says the 718 R-HD has an auxiliary hydraulic piston pump, independent of the main hydraulics, to provide dedicated power to other attachments with high oil flow demand. Operators can switch out the grapple saw and run a hydraulic mower or mulcher head at maximum efficiency.
Husqvarna survey shows millennials utilizing outdoor technology
According to a recent Husqvarna study conducted by Leger, 61 percent of Americans plan to integrate smart home technology to improve their lives and reduce daily chores.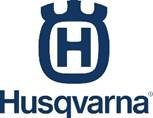 Two outdoor chores stood out as the least favorites, with 46 percent preferring not to have to mow their lawn and 57 percent wishing they could skip removing weeds. The company says most Americans are in agreement that smart home technology will continue to play a vital role in their lives (81 percent), particularly millennials (82 percent), while baby boomers are less likely to tap into smart home technology integration (49 percent).
According to the survey, having a perfect lawn is important to two-thirds of Americans, and 30 percent report that a perfect lawn is very important to them. Husqvarna says the Automower robotic lawn mower provides the solution for Americans who are willing to tap into smart technology to get rid of outdoor chores.
Husqvarna says the Automower provides the perfect, carpet-like lawn requiring minimal user effort, and it is compatible with Amazon Echo's Alexa and Google Home, enabling the user to tell the mower to stop, start or park without leaving the house.
The company says the Automower learns yard pattern on its own, knowing exactly where and when it needs to mow, along with what to mow around. Virtually silent, it can mow in the day or nighttime, removing any disruptions from neighbors or company.
Husqvarna says it is a robotic solution that allows Americans to cross mowing and weeding off their chores list, spending less time on lawn maintenance and more time enjoying their yards. According to the survey, nearly 30 percent of Americans with lawns already spend three or more hours a week maintaining their lawns.
Key findings from the Smart Tech Adoption survey:
47 percent of Americans currently use some form of smart technology
51 percent currently don't use home technology but 28 percent would like to start
75 percent of Americans often spend time in their own backyard
63 percent of younger Americans spending 3+ hours per week maintaining their lawn interested in smart technology for their lawn maintenance chores
42 percent of Americans are willing to spend less than $1,000 on smart technology for their lawn
Ransome Attachments brings Ditch Doctor to the U.S.
Ransome Attachments has been named the first and only distributor of Ditch Doctor Attachments in the U.S. The company says the unique hydraulic excavator attachment is designed for creating, maintaining and restoring infrastructure drainage ditches.
The company says the Ditch Doctor was designed to improve productivity and reduce operating costs in a more environmentally friendly way. Essentially, the company says it chews up material with cutting heads, breaks it down and redistributes the spoils from a chute.
The company says the Ditch Doctor reduces the time and costs associated with the conventional method, and instead of leaving a stockpile of dirt that must be hauled away or flattened with a bulldozer, it projects the material away from the ditch, allowing it to self-level.
Ransome says the Ditch Doctor is also more environmentally friendly than the conventional bucket method because it creates a two-stage ditch, which allows the vegetation to remain on slopes and an upper shelf as the rotary head carves out a U-shaped ditch below.
"The Ditch Doctor improves productivity, reduces operating costs and protects the environment at the same time," says Eric Ransome, owner of Ransome Attachments. "It's exciting to be able to bring that value to our customers across so many industries."
Ransome says a patented detachable outer scroll case allows the Ditch Doctor to be used for dry ditching, but it can also work in up to three feet of water. The company says it plans to add additional scroll cases that can be swapped for different work tools, allowing it to become a multi-functional attachment.
The company says the Ditch Doctor can handle any material, including dirt, sand, sludge, vegetation, ice and even rocks. The attachment is designed to chatter upon hitting rock to notify the operator and can function as a bucket to move even the largest boulders from the ditch.
The company says the Ditch Doctor is an ideal solution for farmers, drainage, land clearing and excavating contractors, municipalities, transportation agencies, utility contractors, golf course property managers, oil and gas companies, land management companies, landowners, railroads, land conservation agencies and property managers.
Ransome says there are two Ditch Doctor models available, both of which are custom manufactured to fit specific makes and models of excavators from 5 to 22 tons. Both include a quick attach and can be hooked up within a minute. The attachment itself is manufactured in Canada, but the actual assembly and shipping are done by Ditch Doctor in its Nova Scotia shop.
"We know there's so much potential in the U.S.," says Carole Fisher, adding that they have fielded many inquiries in recent years. "Having a partner to be able to distribute it on our behalf is definitely a great success for us."
Denis Cimaf introduces forestry mulcher
Denis Cimaf says they have engineered and crafted the ultimate blend of efficiency and power into its heavy-duty skid steer forestry mulcher attachments.
The company says this attachment is ideal for uses in industrial land clearing, mowing and mulching, and the skid steer mulchers can also be used in a variety of different sectors that the company says go beyond land clearing and vegetation control work.
Other sectors that utilize these mulchers are in forest fire prevention, road and pipeline development/maintenance and transmission lines. The company says these skid steer front-mounted mulchers boast top-of-the-line components that include:
The easy-to-replace bolt in wear liner extends the lifetime of the unit by protecting the frame.
Bolt-on forged knives are heat-treated and deliver maximum resistance to impact and abrasion and can be sharpened right on the unit.
Variable Displace Axial piston motor provides exceptional mowing and mulching power while minimizing overheating.