ASV Holdings Inc. has added C.N. Wood Co., Inc. to its dealer network.
With six locations across Massachusetts, Rhode Island, Connecticut and Maine, ASV says it will offer all ASV Posi-Track compact track loaders, which includes the RT-40, the RT-120 Forestry and the VT-70 High Output. C.N. Wood will also carry ASV's full line of skid-steer loaders.
"In addition to industry-leading performance from our machines, our customers expect the highest level of service and integrity," says Stephen Gatti, ASV national sales manager. "That's why C.N. Wood is an ideal partner for ASV. They share the same values we are known for — things like quality and customer satisfaction that elevate the ASV customer experience."
C.N. Wood says it provides equipment for a wide range of industries including construction, utility work and municipalities. The company adds that it offers new and used equipment sales and equipment rental, and each branch carries a large parts inventory for faster repairs and delivery.
"Customer productivity and efficiency are our top priorities, so ASV is a natural fit for us," says Gerry Carney Jr. of C.N. Wood. "Their compact track loaders and skid steers will offer our customers high-quality machines for jobs in even the most challenging environments."
John Deere introduces three-bag material collection system
John Deere announced that it's expanding its ZTrak mower attachment lineup with the addition of a new three-bag material collection system (MCS).
The company says the bagging system is compatible with all gas-powered Z900 models and features an improved design for more efficient material collection.
"For professional landscape contractors, time is money, and we understand the importance of efficiency while mowing," says Natalie Haller, product manager, John Deere. "One of the more time-consuming parts of mowing is cleaning up grass clippings. With the improved three-bag Material Collection System, grass and leaves are efficiently captured in the system. Additionally, as a result of the improved system design, captured materials are easily dumped, boosting overall productivity."
The company says the three-bag MCS provides professional landscapers with an efficient way to collect material clippings while mowing. John Deere says the new design reduces the size of the MCS, and the location of the blower housing behind the rear tire of the mower creates a shorter path for the clippings to travel from the blower into the bag. The company adds that with stronger suction on the blower, there are no double passes required.
The company says the 11.75-inch diameter, heavy-duty impeller chops up materials into small pieces, creating a more efficient fill from left to right. This, John Deere says, ensures the system collects as many clippings as possible, maximizing fill capacity.
Additionally, John Deere says the bags are lighter than the previous model, even when full, and tool-free clips offer easy in-field removal.
Ewing appoints Tom Childers as executive vice president of sales and marketing
Ewing Irrigation & Landscape Supply recently appointed Tom Childers as the executive vice president of sales and marketing.
Previously, the company says Childers served as the eastern division vice president and has been instrumental in the growth and development of Ewing in the east.
"Tom has been invaluable within our executive team as a division leader, and with his extensive experience in sales and marketing within the green industry, I'm looking forward to seeing Tom in his new role and the positive impact it'll have at Ewing," says Douglas W. York, Ewing's president and chief executive officer.
The company says Childers joined Ewing in early 2018, bringing nearly 30 years of sales and marketing experience in the green industry. Previously, Childers was the co-founder and president of Landscape Today, a sales and marketing agency serving green industry manufacturers, for nearly four years.
Before that, he was the senior vice president of marketing at John Deere Landscapes for nearly 13 years. He also held leadership roles with Toro and Turf Care Products.
Childers earned a Master of Business Administration in marketing from Kennesaw State University in Georgia and a Bachelor of Science in finance from Auburn University in Alabama.
ASLA announces support for 2019 UN Climate Action Summit
The American Society of Landscape Architects (ASLA) recently announced its support for the goals of the 2019 UN Climate Action Summit in New York City to stop the increase in emissions by 2020 and reduce emissions to reach net-zero emissions by mid-century.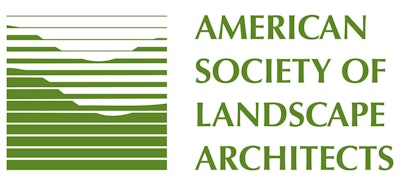 "As the world's leaders gather in New York this week, ASLA calls for all governments convened to adopt national policies that incentivize investment in nature-based solutions to help communities adapt to the impacts of the climate crisis, with a greater focus on the disproportionate impacts faced by vulnerable and underserved communities," says Shawn T. Kelly, FASLA, president of ASLA. "Members of ASLA agree to a code of environmental ethics, which states they will make 'every effort within our sphere of influence to enhance, respect and restore the life-sustaining integrity of the landscape for all living things.' This, to me, is the Hippocratic Oath of a landscape architect – one that we live every single day, in every project we take, in everything we do. It is my earnest hope, and the hope of ASLA as an organization, that the leaders gathering in New York will heed the calls of climate strikers, scientists and people around the globe to take bold action and protect our planet from the perils of the climate crisis."
OPEI announces first look at 2020 market forecast
The Outdoor Power Equipment Institute (OPEI) has released its fall quarterly forecast. The organization says they are predicting a strong finish to 2019 and growth in U.S. shipments of outdoor power equipment in 2020.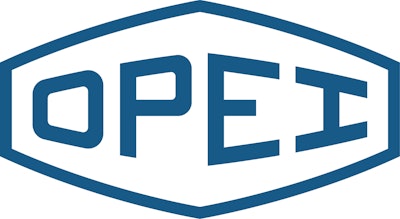 "Our forecast indicates that 2019 will finish with moderate year-over-year growth in several key segments, and the industry will post more gains in 2020," says Kris Kiser, president and CEO of OPEI. "We continue to see advances in commercial-grade mowers used by professionals, and battery/electric equipment continues to pace growth in consumer segments. As an example, 2019 will be the first year of more than 1 million battery/electric walk-behind mower shipments."
OPEI says the forecast was released at their Market Statistics Forum, an annual gathering open to all association members that fosters discussion and analysis of industry and macroeconomic trends impacting the business. The daylong event is held at OPEI's headquarters building in Alexandria, Virginia.
Kiser says that key macroeconomic indicators – GDP growth of 2 percent, dropping interest rates and historic low levels of unemployment – bode well for another year of steady growth for the outdoor power equipment industry.
"As we look to 2020, we're predicting equipment shipments to post gains of 2 to 5 percent, depending on the category," he says.
Highlights of the fall OPEI forecast include:
Commercial mower (e.g., zero-turns, intermediate walk-behinds) shipments will grow 7 percent in 2019 over 2018. Forecast for 2020 is another growth year of 5 percent.
Handheld OPE shipments (e.g., chain saws, blowers, trimmers) will rebound in 2019, with 3 percent growth over 2018. Forecast for 2020 is another growth year of 2 percent. The driver of growth is cordless (battery-powered) products.
Wheeled OPE shipments (e.g. walk-behind mowers, consumer zero-turns, tillers) will be down 1 percent overall in 2019 over 2018, but are forecasted to rebound with 2 percent growth in 2020. Notably, cordless (battery-powered) walk-behind mower shipments grew considerably in 2019 and are forecasted to do the same in 2020.